Rustan's Supermarket pushes forward social enterprises with Super Goods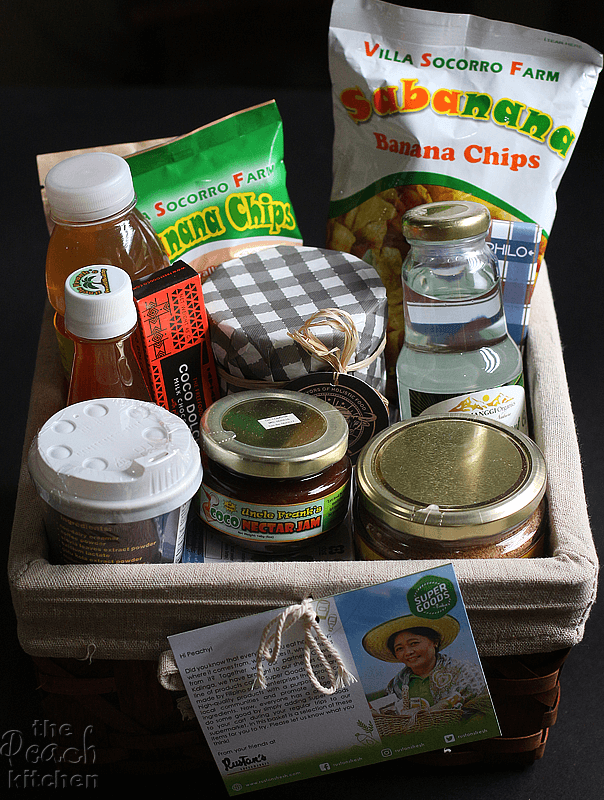 Rustan's Supermarket has always been known as a premier supermarket. This is where I go when I like to shop for imported goodies… items that come from different parts of the globe which you can only find there.
When this crate of local goodies came in, I was very glad because it contains Filipino made products that all of us can be proud of!
It was nice to know that Rustan's Supermarket partnered with one of the country's largest nation-building movements, Gawad Kalinga (GK) ,to develop a whole new category for accredited social enterprises that pledge to push forward local businesses and sustainable practices. Its line called Super Goods, curated by the leading social enterprise in the Philippines, Human Nature, carries products that pass strict requirements in order to ensure that the sale of these products deliver genuine impact and uplift Filipinos out of poverty for good.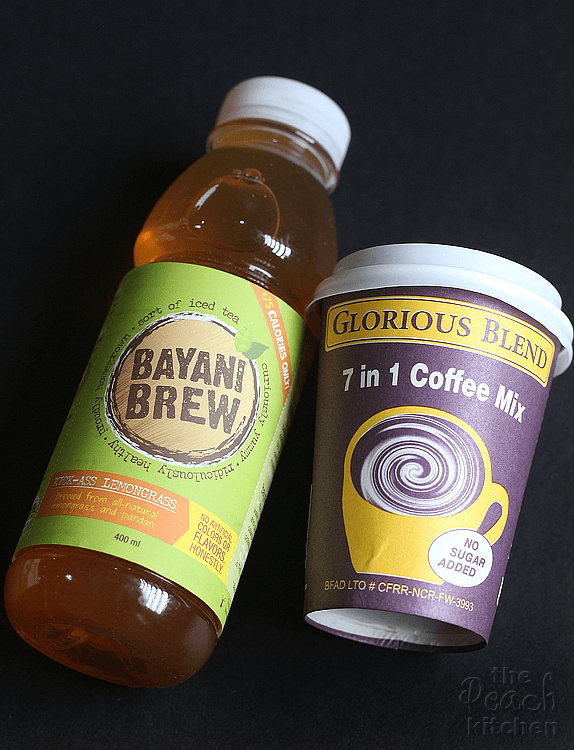 The Super Goods roster includes brands like Bayani Brew, Villa Socorro, Holy Carabao, Sweet & Fit and many others which bring our land's bounty into homes while forging genuine partnerships with Filipino farmers and adopting practices that go beyond fair trade. Each steaming cup of Hineleban Coffee is an investment in transformative programs for marginalized groups and sustainable development. Sourcing their ingredients from Davao and Bacolod, Theo & Philo chocolate products champion Filipino artisanship in each bite. Meanwhile, Hope in a Bottle and Wellness Water do more than quench your thirst. With their innovative business models, each aiming to fill the basic needs of communities.
For a product to be considered into Super Goods, it must be responsibly sourced. An example of this is Hineleban Coffee from Hineleban Foundation. They promote a wholesome environment for their crops to grow through their reforestation initiative in partnership with the indigenous tribes of Mount Kitanglad, where one coffee bag sold means one tree planted in a bid to restore the natural habitat for wildlife to flourish, while also creating a sustainable livelihood system.
In order to bring to life a vision of transforming the country, the campaign takes on brands that pay employees above minimum wage, with full benefits that enable them to enjoy a dignified, comfortable and secure quality of life. Dr. Gerry's, another brand under the Super Goods category, for instance, sells coconut jam and coconut nectar, which helps the farmers from Quezon earn ten times more than from their usual copra production.
Important to any social enterprise is business integrity; and this is required of the Super Goods brands. Good corporate ethics must be in place, and the proper documents acquired. All carry FDA permits to ensure safe high-quality products, and some have gone further to obtain permits for export to the US and Europe.
Being part of Rustan's Supermarket, any product under Super Goods must be of world class standard. Sabanana Banana Chips is a product that sets itself apart with its focus on freshness. Only the finest bananas are harvested and used to produce these banana chips. It only takes a day for the banana on a tree to end up as chips in an air-tight sealed bag.
At the heart of the Super Goods campaign is uplifting the Filipino people. A great example of this is Hope in a Bottle, a brand of bottled water that addresses the education problem in our country. 100% of profits of Hope in a Bottle go into building public school classrooms that are 30-50% less than usual costs.
While all these amazing brands are already out there, Rustan's Supermarket aims to bring them under the same roof as a one-stop-shop for their customers. With the partnership of Gawad Kalinga, which lends a wealth of experience and expertise to the program, Rustan's Supermarket finally puts social enterprises in the spotlight, giving them the support they need to further their individual missions nationwide.
Super Goods is an example of the brand's focus on bringing value and excellence to the industry, by giving shoppers the option to choose goods that do good at the same time. In line with its core values, from innovation and quality to responsible corporate citizenship, the initiative brings to the shelves the best things made by Filipinos for the benefit of Filipinos.
If you know a good social enterprise that needs the extra support and passes the requirements, or if you simply want to learn more about Super Goods, visit www.rustansfresh.com, like and follow @rustansfresh on Facebook, Twitter and Instagram.