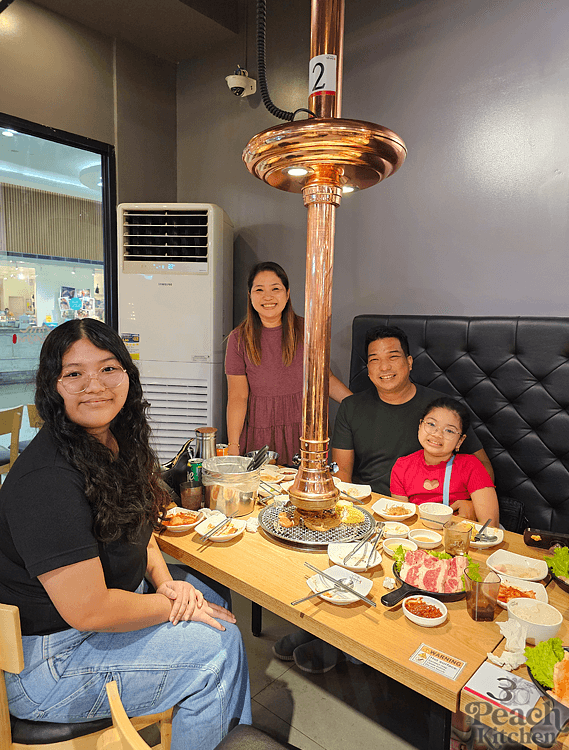 Not all K-BBQ is created equal. Quality will always be better than quantity. That's how I will describe our experience here at Myeong Ryun Jinsa Galbi.
Myeong Ryun Jinsa Galbi is a renowned authentic Korean grill restaurant from South Korea. It was featured in popular K-variety shows such as Running Man, The Return of Superman, and Law of the Jungle.
Last week's family day was spent here at their new branch in SM Southmall. It's our first time to dine here and I can say that this is one of our best Samgyupsal experience. From the moment you step in, you'll be greeted by a bright and vibrant ambiance that sets the stage for an enjoyable dining experience. The restaurant is also very spacious.
HOW MUCH IS THE UNLIMITED SET?
The Pork, Beef, and Cheese + Self Bar + K-Food Unlimited Set is ₱599 per person. Kung diet ka and you don't want the unli set, they also have a Special lunch Menu for ₱199. You can choose form Pork galbi Lunch Set and Bulgogi Lunch Set which includes rice, kimchi, radish, mashed potato, japchae or Korean fish cake.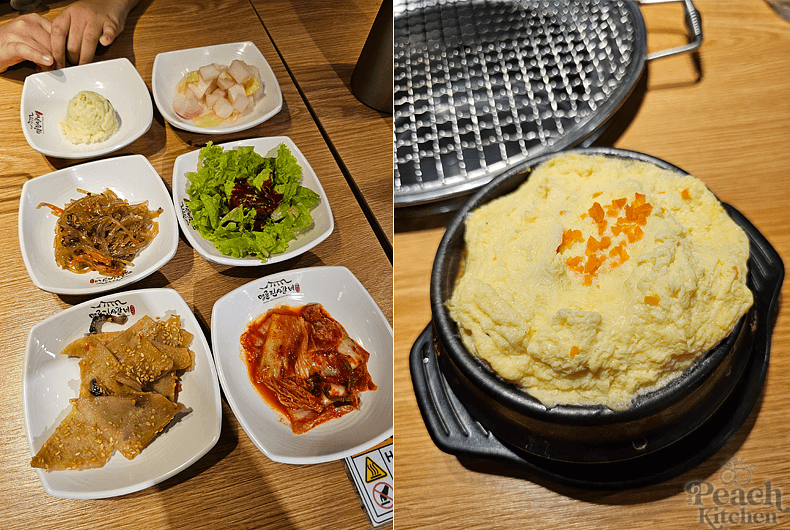 They served us our first set of banchan but after that you'll be in charge of getting it from their self-service sides bar. The sides bar has a wide array of banchan (Korean side dishes) and Kimchi that you can refill again and again. It also has corn, tteokbokki, chili, carrots, sliced onions, and sliced garlic — which you can also add to your grilling. Plus sauces like gochujang, ssamjang, and sesame oil which can add to the flavor of your meats.
PORK
Their pork meats are: samgyupsal, pork galbi, thin sliced pork galbi, pork belly roll, and pork belly with special seasoning.
BEEF
The beef meats are: beef samgyup, beef bulgogi, and beef with special seasoning.
Just like what I said before, they don't have a lot of meats but you'll be able to taste that those being served are premium quality meat. My favorites are beef samgyup, beef bulgogi, and pork samgyupsal.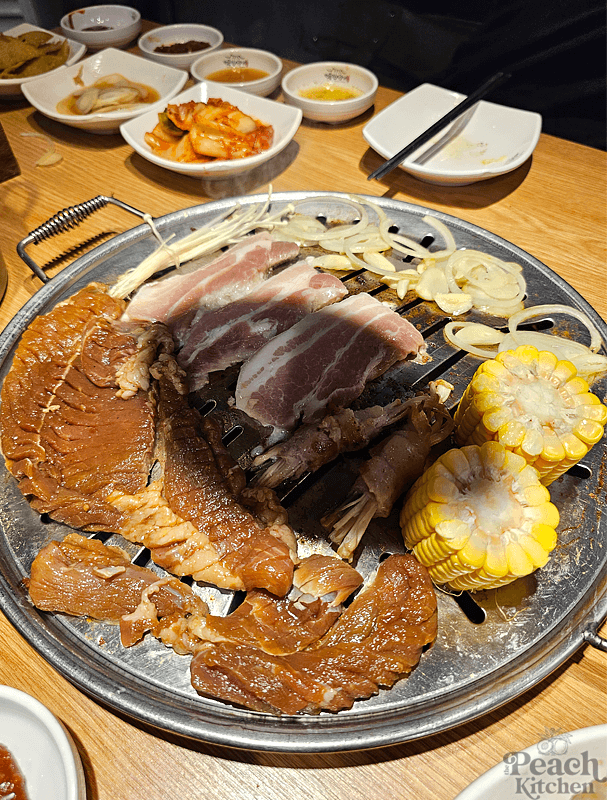 One of the highlights of our experience is the cooking process — the meats are grilled over charcoal, which adds a smoky aroma and enhances the overall taste. The grilling process allows the meat to cook slowly, ensuring that each bite is tender and bursting with flavor.
The second highlight of our meal is that Ykaie, who doesn't eat Kimchi, ate Kimchi for the first time! She loved the kimchi here. She actually had two servings. I also love the Kimchi here — the second KBBQ restaurant na na-try ko with good quality kimchi!
I am sure we'll be back here again pero in the SM North EDSA branch na kung saan kami malapit. Aside from the food, we loved the warm and personalized service we received. The staff were very accommodating and answered all our questions.
Whether you're celebrating a special occasion or having a casual get-together, I think Myeong Ryun Jinsa Galbi provides the perfect backdrop for memorable moments.
Myeong Ryun Jinsa Galbi is located at UGL Food Street SM Southmall, Almanza Uno, Las Piñas.