BER months is definitely the busiest, most exciting time of the year. It's at this time when everybody is busy preparing for Halloween, Thanksgiving, and Christmas. Here at home, we were able to put up our Christmas Tree during the first week of November just right after taking down the Halloween decors. It was followed by preparations for Ykaie's 9th Birthday, then making a christmas shopping list (and checking it twice). It was tiring but it felt wonderful at the same time.
It was just right that after all these preparations that we head on to Tokyo Tokyo and enjoy their exciting treat this Christmas Season — the Mt. Katsu Sumo Meal.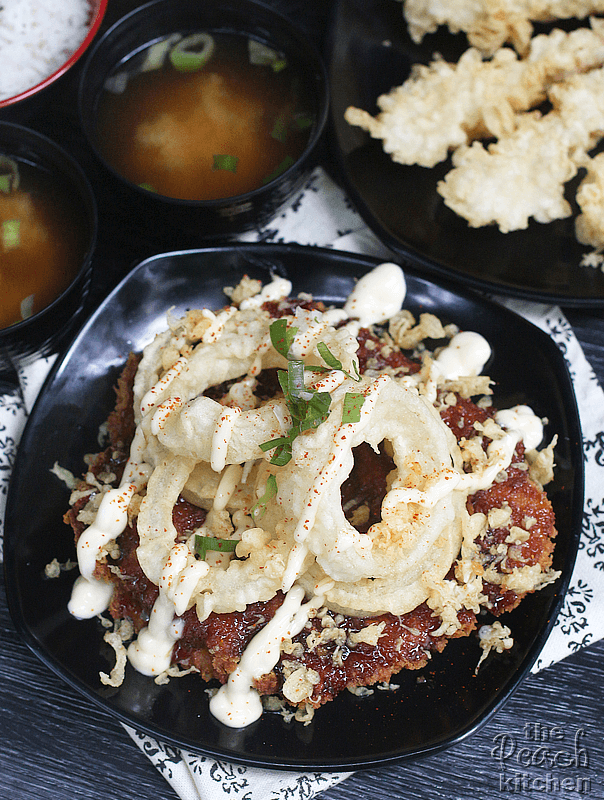 Tokyo Tokyo's Mt. Katsu Sumo Meal is a sumo meal composed of a heap of the Big Chicken Katsu topped with teriyaki sauce, onion rings and Japanese mayo, 4 pieces of prawn tempura, two bowls of unlimited steaming rice, two bowls of miso soup, and two glasses of red iced tea for only ₱375.
It's a meal for two but because it is such a festive meal, it's actually perfect for a family of four like us! Mt. Katsu looks like a Christmas tree too and the Chicken Katsu is so big, I think it's as big as my face. It's crispy and saucy outside and juicy inside! You know how much Ykaie loves Prawn Tempura, right? She's called dibs on two and then tried a piece of the chicken katsu. Twinkle is happy with rice, miso soup, and Mt. Katsu.
If you happen to be doing your Christmas shopping at the mall solo, no worries. You can enjoy Mt. Katsu ala carte with rice for only ₱189. You may also opt to upgrade your meal to a complete Bento meal with drinks and sides for only ₱244.
Tokyo Tokyo's Mt. Katsu Meal is really the perfect value offering this holiday — it's festive, has a hefty serving size that gives us value for our money, and  it's delicious!
This will truly make for an unforgettable holiday dining experience. I can't wait to have Mt.Katsu again with my family.
To know more about Tokyo Tokyo, log on to www.tokyotokyo.ph or follow TokyoTokyoPhilippines on Facebook and Instagram.