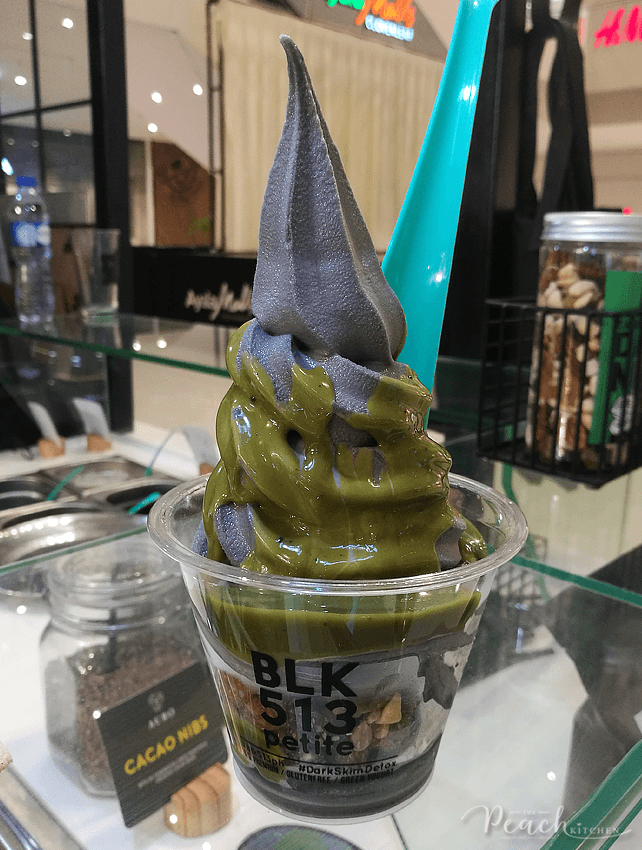 Call me a late bloomer or a late #DarkSkimYogurt liker. Whatever. I don't care. I know BLK 513 was launched in 2016 but it's just now that I've developed a taste  for it. When I first find out about it two years ago, I tried a cup at their SM North EDSA branch but I didn't like it.
I'm supposed to be a froyo junkie and would love and eat anything froyo with all my heart… but with BLK 513 at that time? Well, my heart seemed to skip a beat.
But a month ago, the gang and I had dinner at the nearest and newest mall near us — which is Ayala Malls Cloverleaf and there it was. I saw a BLK 513 kiosk. I thought why not give it a second chance — after all I do love froyo.
Alas! I discovered I loved THIS after all. With all the health benefits this daark skim frozen yogurt has, what's not to love? And hey, it's super yummy too!!
Dark Skim is the country's first activated charcoal frozen yogurt. It contains active probiotic culture that are only activated once they're inside the body.
What else is there to love about Dark Skim yogurt?
It's made from highest quality Greek yogurt and natural ingredients
Healthier and gluten-free because dark skim is lower in calories, fat, and sugar than other treats
Activated charcoal is the world's oldest and trusted detoxifying agent
Activated charcoal promotes healthy diestion, cleansing, reduces cholesterol, and has anti-aging properties.
Can help eliminate toxins from processed food and environmental pollution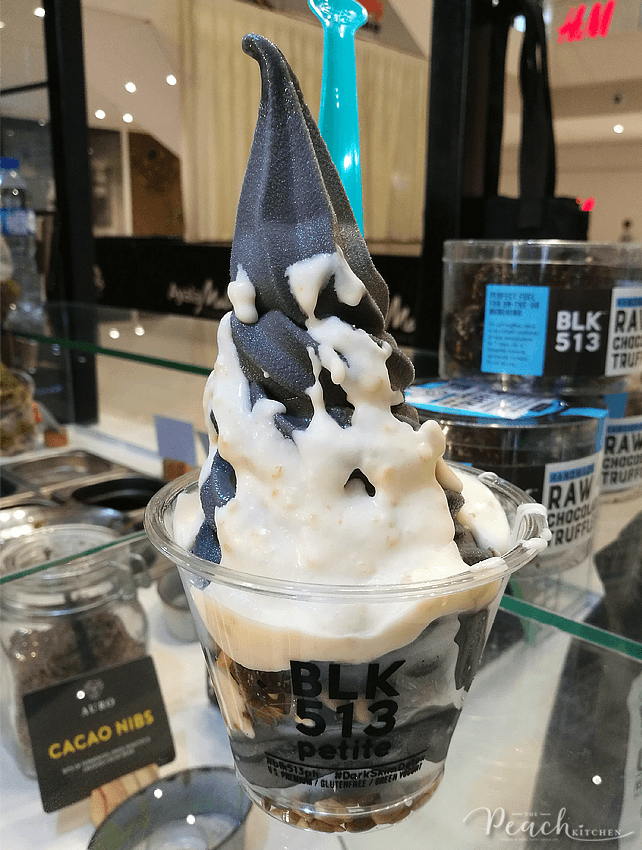 You may get the the Dark Skim Cup (₱155) with one topping and one syrup OR the Dark Skim Cone (P140) with one syrup.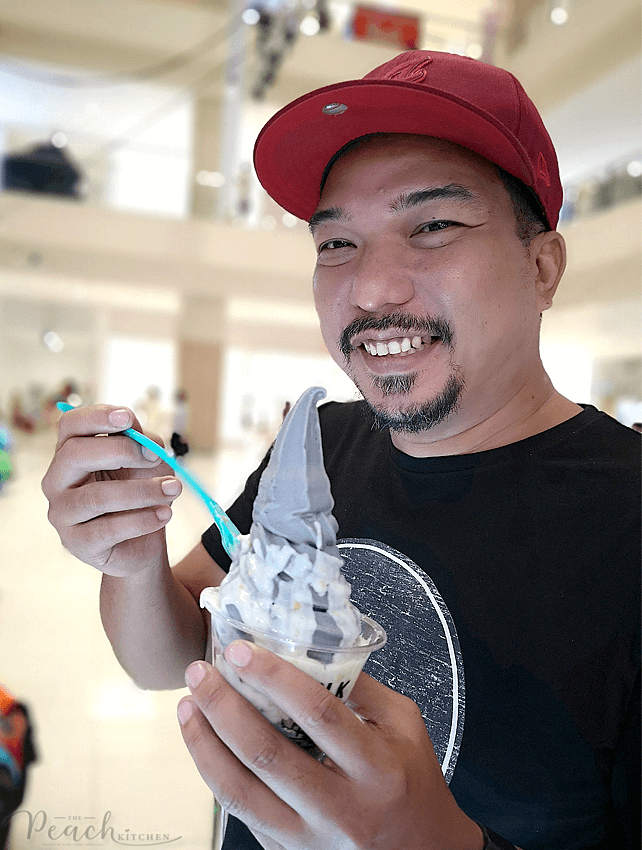 Rides muna  while waiting for mommy, daddy, and nanay get their Dark Skim Cups….
This is what I had just last night… Dark Skim Cup with Antioxidant Snack crunchies and Blue Velvet Syrup. I really love the antioxidant snack because it has nuts, seeds, raisins, and craisins.
BLK 513 Kiosk is located at the g/F of Ayala Mall Cloverleaf, Quezon City