I can't count how many times we've eaten at different branches of Peri-Peri Charcoal Chicken & Sauce Bar. I mean, I couldn't get over the many kinds of sauces that makes each bite of chicken different. And this is actually one of Ykaie's favorite places to eat.
You know what she loves first and foremost? Clue. It's not the chicken… the chicken comes a close second….
It's the UNLI SOUP which you can get for ₱69. I totally understand her being a soup person myself — I mean unlimited access to Pumpkin Soup and Chicken Soup, yes please!
So that's where we had dinner Sunday last week with the ILs. We drove to their new branch in Fairview after "malling" at SM City San Jose Del Monte. (Grabeee! ang layo ng dinayo naming SM!)
I like the new branch because it's not dim and the staff were friendly.
They gave Twinkle some coloring materials and an activity sheet to keep her from getting bored while waiting for her food — which is plain rice… LOL!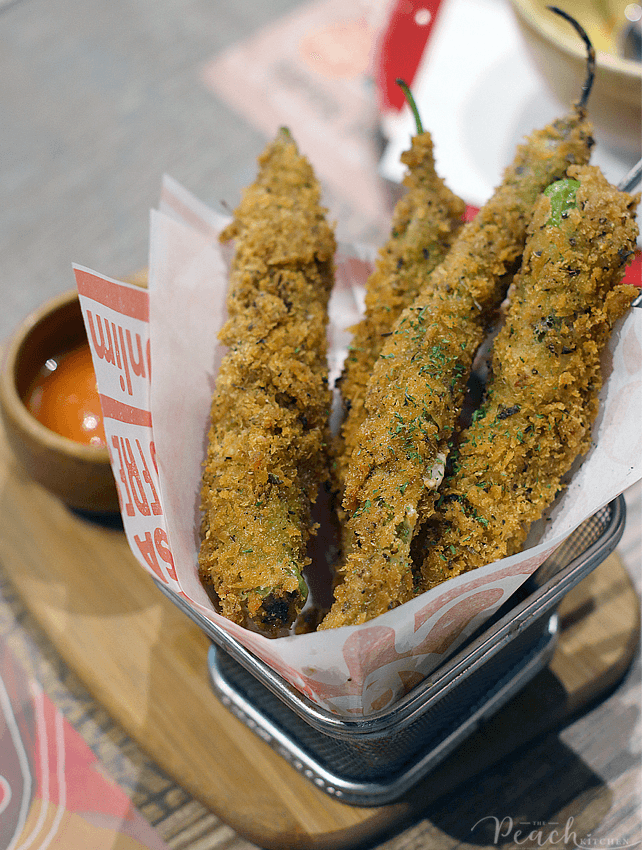 We tried the Peri Peri Dynamite (₱100), which is golden fried crusted green chili stuffed with bacon bits, cheddar and cream cheese served with marinara dip. I had and one and damn, was it spicy. Surprisingly, Ykaie loved it and  was able to finish one as well.
I ordered the Sebastian Salad (₱199) to share and it was good for one two people. Why Sebastian? I'm thinking maybe because of the shredded crabsticks. You know, Sebastian from The Little Mermaid? The salad also had boiled egg wedges and cherry tomato over lettuce greens andd it was tossed in roasted sesame dressing.
Different kinds of Sauces. May favorites are the Cajun Remoulade, Garlic Brew, Mesquite BBQ, and Harissa Exotica.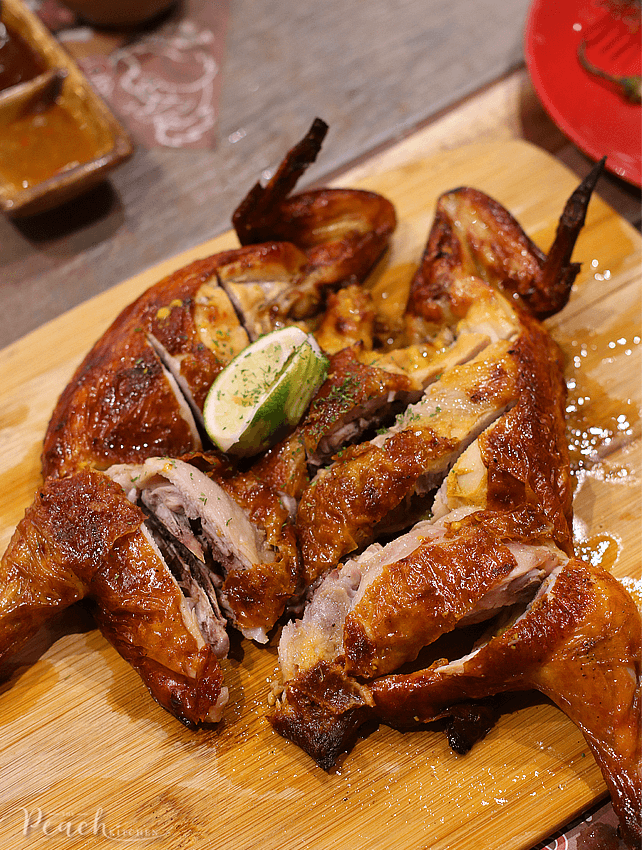 We ordered the Whole Chicken (₱550) to share and to dip in the sauces….
We also ordered the Half BBQ Baby Back Ribs and we had it with four sides : corn and carrots, coleslaw, java rice, and honey glazed marble potato. I love that the ribs are tender and fall off the bone.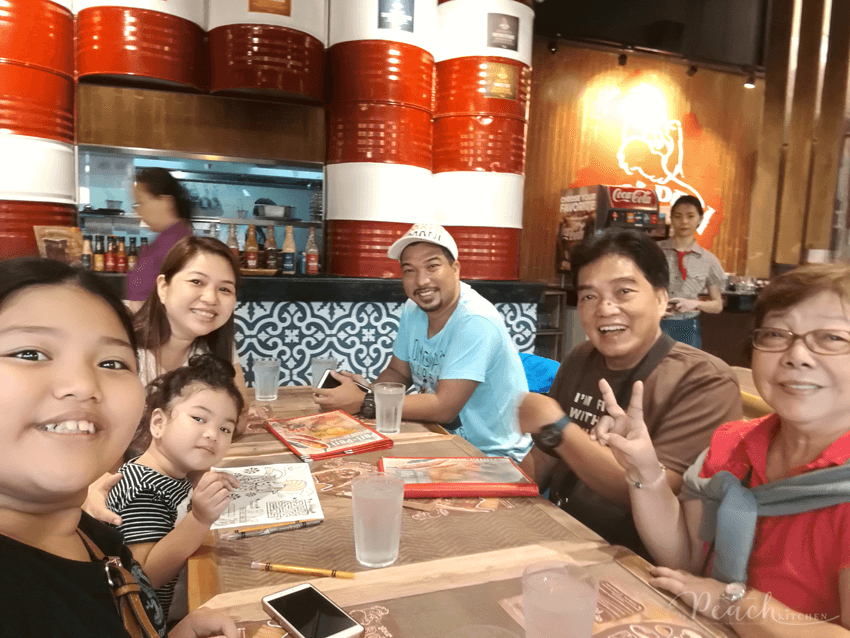 It was a happy dinner. I mean, I am with the people I love and we were eating unpretentious comfort food.
Would you like to try and prepare this at home? I have a Peri-Peri Chicken recipe that's easy and delicious.
Peri Peri Charcoal Chicken & Sauce Bar Fairview is located at G/F Brittany Square, Fairview, Quezon City