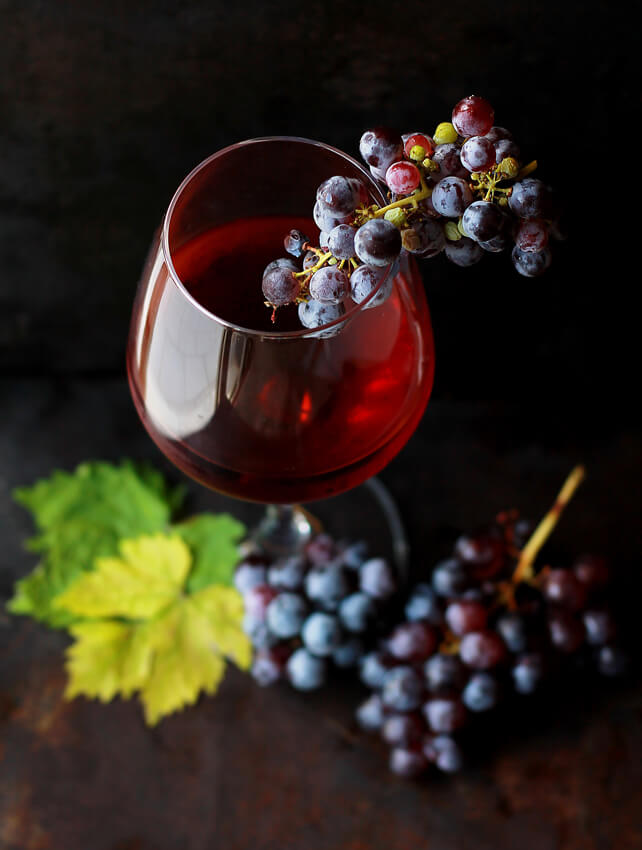 Asian food and beer. It's a classic combination whether we are talking about a dim sum of traditional Chinese dishes, sushi, or even your classic American Chinese take out. When you think about any king of Asian food, the idea of drinking a wine with it usually is not even considered.
So, what about those people that don't like beer? Or, maybe you're just looking to try something different. In either case, you can absolutely pair a wine with Asian food. The problem is that the sweet, sour and salty aspects plus the bold flavors makes it difficult to pair with wine. French and Italian food can be rich and lack a lot of different flavor notes so it's easy to pair.
This doesn't mean you can't find a good wine to go with your General Tso's chicken, it just means you need some help. In this article, I will help you narrow down a few good choices to pair with your Asian food. If you want to go beyond this article to see other good options, read about sweet white wine types.
1 – Riesling
For many Aisan dishes, bold flavors and fragrances are the norm. Which means that big bodied and oaky wines are not going to work. Instead, match like for like and pick an aromatic white wine to go with those fragrant flavors.
Riesling could be that wine as they can be nicely fruity with some floral notes that work well with sweet and salty foods. Riesling is a typically German wine that can range from bone dry to slightly sweet. Make sure to get one that is not too dry but has some good fruit as a backbone. They can even be on the sweet side if you prefer.
2 – Gewurztraminer
Another German wine that is high one the list is gewurztraminer. This wine is rarely bone dry and but at the same time is rarely sweet like Riesling. What it gives you is a highly floral and softly spiced wine that goes great with anything spicy and complex.
For instance, if you are having a Thai green curry, a gewurztraminer will not be overpowered by the spiciness. Rather, it will play well with it and will even show off it's hints of nutmeg and coriander seeds.
3 – Torrontés
If you're looking for something different that might be the next big thing in wine, check out a torrontés from Argentina. This is a highly aromatic wine that packs a punch of crisp fruit like passion fruit and pineapple.
It's a wine that has been flying just under the radar the last few years but is gaining some notoriety. When you can't think of what wine to get but want something different, then this is a logical choice.
Pad thai would be a great pairing with this wine as the sourness from the tamarind will match very well with the sour notes of the wine on the front end.
4 – Grenache
In general red wines turn out bitter and unpalatable against the backdrop of a strong Asian flavored dish. If you really want red, though, then a grenache with its punchy peppery flavor could go well with something like a beef and broccoli stir fry.