Tired of that shallow split sink, those drab cabinets and drawers that overflow? If so, it might just be time for a few small home improvements. Making just a few upgrades to the space that is your kitchen can actually make a massive difference to any foodie's life. Here's a quick look at a few upgrades to make your kitchen life a bit easier.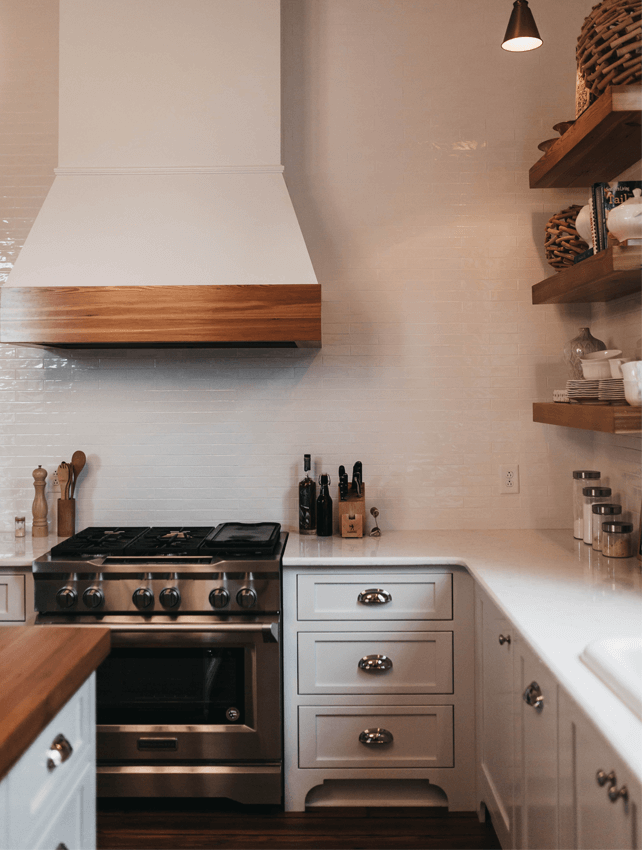 Mini-Bar
If you're a foodie who enjoys a little libation with your meals or to relax in the evening, you might want to add a small minibar. This will be drink central and you can even use an alcohol cocktail delivery service to make things even easier. Keep all your drinks and drink-related accoutrements in one easy-to-use space.
Cabinets and Shelves
If you happen to be a minimalist, you might love the idea of having open shelving in your kitchen. Cabinets are great, but open shelving is too. Replacing cupboards and cabinets with this type of shelving is quite a popular trend. They make a space feel a bit lighter and more open. They also allow for colorful dishware to be displayed, along with growing herbs or anything else you'd like to adorn them with. While cabinets keep things in their space just fine, shelves also don't need to be opened or closed to get or put things away.
Breakfast Nook
Face it – built-ins are something that has staying power, and for foodies, breakfast nooks might become a favorite. Often, a breakfast nook will sit just off the kitchen and have a booth that wraps around and is built in and may just feature storage capacity underneath. A layout of this nature allows for a dining experience that's cozy while also giving you more room to move around in your dining room and kitchen. If you choose a sunny wall that has plenty of windows and add a few colorful cushions, you can turn mealtimes into affairs that are more conversational and sunny.
Farmhouse Sink
This one might seem to be a thing of the past, but with a modern design, it can be the epitome of style and elegance. Farmhouse sinks feature a sleek form and deep basins that have made them the latest trend in kitchen design. Also, they're likely to be here for the duration.
For foodies, installing this type of sink might be a no-brainer. They're wider and deeper, which allows you to fill larger pots and also to wash appliances and dishes of all sorts with ease.
Appliances
Most of the time, the main goal of home improvements in a foodie's kitchen is more counter space to simplify the processes of prepping and cooking. Did you know that you can accomplish this without a single screwdriver or hammer? If you find new methods of using appliances, you'll be able to rid yourself of duplicates and this can free up quite a bit of counter space. As an example, if you begin using your cast iron skillet for baking pizzas, cinnamon rolls, cakes, and more you'll be able to throw out the cake tins and baking sheets.
Home improvements meant for foodies don't need to involve renovating their entire kitchen. Speeding up the processes in the kitchen can be as simple as changing from cabinets to open shelving. Also, creating a bit more counter space can be as easy as buying a butcher block. Even repurposing the utensils and equipment that you already have can change the game in the kitchen. Use your imagination and get creative – just as you would when you're creating a brand-new dish.