Sofas are one of the most multi-functional furniture pieces in the home. From serving as a perfect spot to unwind and relax while watching TV, to being a spot where deep and hard conversations are had.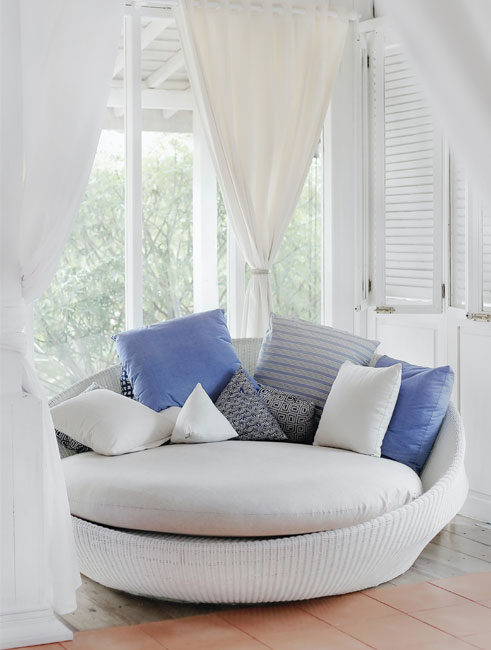 It is, therefore, particularly important that your sofa choice has the ability to not only cater to these needs, including your comfort needs, but one that also sits very well with your taste and lifestyle. If your taste leans more on extravagance and elegance, you'll no doubt find luxury sofas interesting and would most likely be your first go-to when shopping for luxury furniture. While the attractive appearance of this furniture might, however, be what sweeps you off your feet at first glance, there's a lot more to luxury sofas than what meets the eye.
Check out the following 3 key features that make up a luxury sofa.
3 Key Features of a Quality Luxury Sofa
Soft and Firm Cushion Fillings
A quality luxury sofa has cushion fillings that are voluminous, soft, and firm at the same time, such that when you sit on it, you don't feel the hardwood structure of the sofa, you don't sink in to the point where standing back up becomes a task, and you don't find it too stiff. It rather readily compresses when you sit on it and recovers back its original shape when you stand up.
The firmness and softness of your luxury sofa is one key thing to check while at the high end furniture store before finally making a purchasing decision.
Solid Frame
The frame material of which sofas are made is either metal or wood composites, which could either be solid wood or plywood. With the frame of anything being the skeletal structure upon which the entire system stands, frames have become an important factor in determining how long-lasting a structure will be. Furniture pieces made from low-quality frame materials will no doubt begin to lose shape and form within a very short time after purchase.
Quality luxury sofas, however, are made from quality frame materials, and in this case, the frame material is wood. Solid wood is used over plywood for luxury sofas as these woods are a lot denser, and tend to last for a longer period.
It is this solid wood feature that gives luxury sofas their highly durable feature and makes them sturdy. You can be sure to find luxury sofas made with solid wood at a high end furniture store.
Good Upholstery
This is yet another significant key feature of a quality luxury sofa. Along with the attractive appearance of luxury sofas, the kind of upholstery used by manufacturers contributes greatly to the overall quality of the sofa itself. This is because sofas that we made using low-quality upholstery material tend to appear worn out within a very short time, dropping all the elegant looks before you even have a chance to maximally enjoy your new sofa.
You might not notice the flaws in the upholstery at first glance, but with a little patience, you will. Take the time to examine the points around which stitches were made, look into the stitch markings, and if you spot inconsistencies, this is a sign that the sofa would tear in no time.
Purchasing sofas is a big investment and, as such, you would want to take your time when purchasing to avoid making a choice that would not serve you in the long run.
Wrapping Up
Luxury sofas are great furniture pieces to have in the home. They do very well at enhancing the overall interior design of your home, particularly with their elegant nature. Look out for these key features when making a luxury sofa purchasing decision, as this also ensures you get optimum value for your money and investment.