Even if you deny it, LinkedIn has permanently transformed the way the recruiting industry works. With it, the process of finding your next boss, company, or employee has been significantly expedited.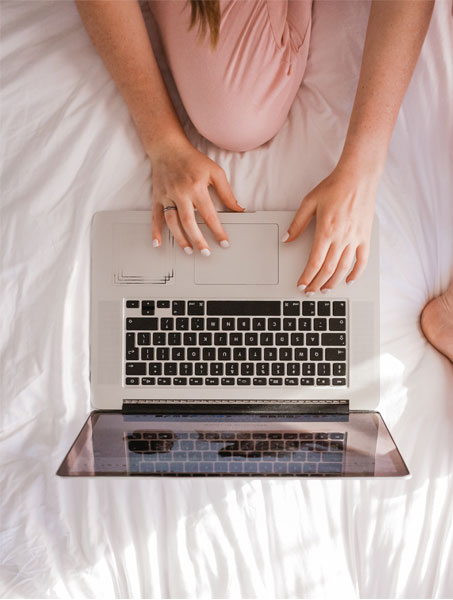 Unlike before, you won't need to go to lengths just to apply for a job since the process can be done online, specifically through LinkedIn's combined social/recruitment platform. You also gain access to a plethora of available job positions, which before had been difficult to get a hand on.
Just as it has changed the way people look for jobs, LinkedIn is also contributing to the development of the promotions industry. Brands are flocking to the platform not just to recruit but to spread awareness of their business and convert more people into consumers.
Are you one of them? How's your marketing strategy faring so far? If not so good, then let us offer you our assistance!
In this article, we'll be listing down the top things you can do to improve your social media marketing strategy on LinkedIn. These tips come from the best social media management agencies in the Philippines, which means they've been proven to work!
Take notes and reap the benefits!
Supplementing all the necessary information for your brand's LinkedIn page is the first step in optimizing your profile. Don't just wing it, make sure that you provide every needed detail. After all, this will make it easier for potential consumers or partners to get to know you without asking you. You can also think of it as a first impression of sorts—that you need to do well on.
Doing this will not only impact how people or organizations on the platform perceive your business, but it'll also make it easier for them to know what your company stands for, what you can offer, and the services and products that you provide. This way, you attract the people that you're interested in—your target audience.
Apart from that, completing your profile will also help you with search engine optimization. Incorporate keywords to your profile as much as possible (e.g company description). This will help you appear on the front page of Google's Search Results Page whenever users search for keywords that are relevant to your business.
After setting up your brand's Profile Page on LinkedIn, the next step you should take is to establish a Showcase Page. This page acts as a subcategory of your main page (your profile) and contains content that you want to highlight—achievements, awards, campaigns, products, and more.
It works best for showcasing something specific. For instance, you have a new product. You can create a Showcase Page that will contain all the relevant information about it in the form of content.
Make use of LinkedIn Groups.
Aside from helping you grow your business's influence and awareness, LinkedIn also provides you the opportunity to build connections with other companies. The best way to do this is by using the platform's Groups feature.
LinkedIn Groups are virtual communities that vary depending on the industry topics. You can join one relevant to your business or create one yourself. Here, you can develop yourself as a thought leader, grow your contact list, and grow your brand's influence.
And because groups are made up of other businesses, who have significant experiences, there's also the opportunity to learn and build up your knowledge even further.
Be consistent with Content.
If you want to continuously be on the radar of your target audience on LinkedIn, the best thing to do is publish content regularly. However, you can't just post or publish anything, it should always be of high quality and backed by verifiable data.
When creating content, there are three things that you need to consider:
Relevance – your posts should always be relevant to your industry and community.
Brand – create posts that reflect your brand and what it has to offer.
Value – remember to always provide value to your target audience through your content.
We recommend creating a content calendar for your content. That way, you'll know when to post and what to post.
Create more Visual Content
While written content is still a hit for the majority of audiences, video-based and image-based content is the most popular nowadays. Not only does it immediately capture users' interest, but also provides value and information.
The shorter and more impactful the video the more effective it is. Meanwhile, the more visually appealing and information-packed an infographic is the better. You can also use an ad creator to make it more appealing.
LinkedIn's community of users is composed of professionals and B2Bs— and they number the millions maybe even billions. While this offers big opportunities for reaching consumers, it poses a problem for businesses that don't know who their target audience is. After all, it's a waste to market to all of them—not to mention it'll take a massive amount of resources to do so.
That's why before you venture into LinkedIn's platform, you must know who you want to persuade and sell your products and services to—your target audience. Doing this will help you market to those who matter to your brand without wasting money.
After determining the users and businesses you want to target, you'll be able to employ better ads and campaigns on LinkedIn.
Ads will be your best friend on the platform since it allows you to reach individuals and businesses that are more likely to avail of the products and services that you offer. It does this without having to introduce them to your Profile Page, which streamlines the process. This way, you go to them and not the other way around.
Start Now!
The social media world is ever-changing and the same goes for everything that goes on in it, marketing included. That's why you must always stay on top of the trends!
Don't let your LinkedIn marketing strategy suffer any longer! Incorporate the tried and tested tips we mentioned above and get the results that you've been waiting for!