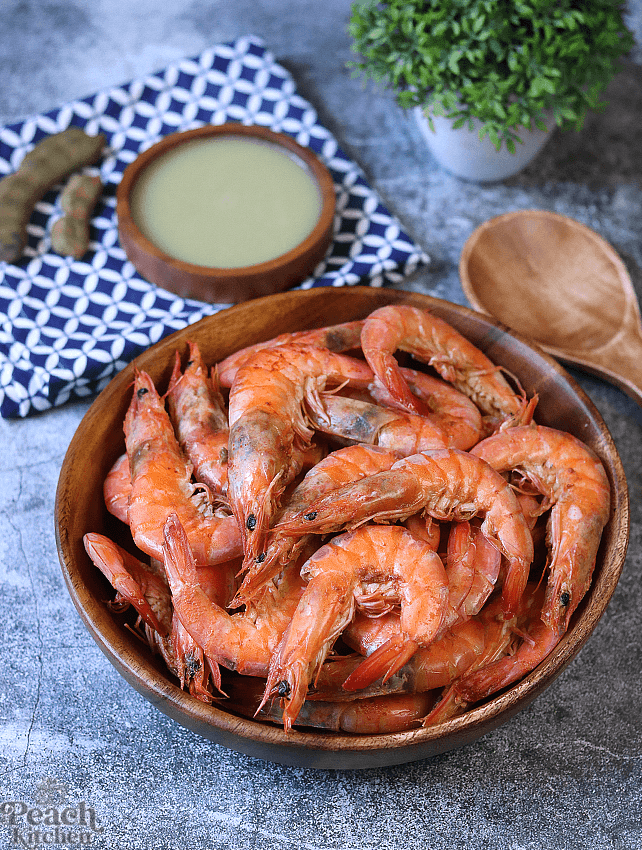 Halabos na Hipon is the easiest, simplest dish I know because it uses only salt to cook it and it takes about 10 minutes to cook. This is my go to dish whenever I see the freshest shrimp at the palengke. My nanay makes this yummy sampaloc sauce whenever she cooks this and my love for sour dishes made it one of my favorites. Now, this is one of my family's favorite dishes as well.
Bought this Acacia Bowl here: https://tinyurl.com/AcaciaBowl
Watch: Halabos na Hipon with Sampaloc Sauce Recipe Video
Do you also cook Halabos na Hipon at home? Do you cook it with 7 Up or Sprite or the traditional salt and a bit of water only?
Print
Halabos na Hipon with Sampaloc Sauce
1

kg shrimp, cleaned

1 tsp

salt

2 tbsp

water, optional 
Sampaloc Sauce
300g

sampaloc (tamarind)

1 cup

water

2 tsp

salt
Instructions
Put the shrimp in a pot.
Sprinkle with salt and mix well.
Cover and let it cook until all shrimp are orange.
Transfer to a serving plate.
Make the Sampaloc Sauce: Put the sampaloc and water in a sauce pan. Bring to a boil and let it simmer for about 5 minutes.
Mash it and strain. Season with salt.
Serve and enjoy!