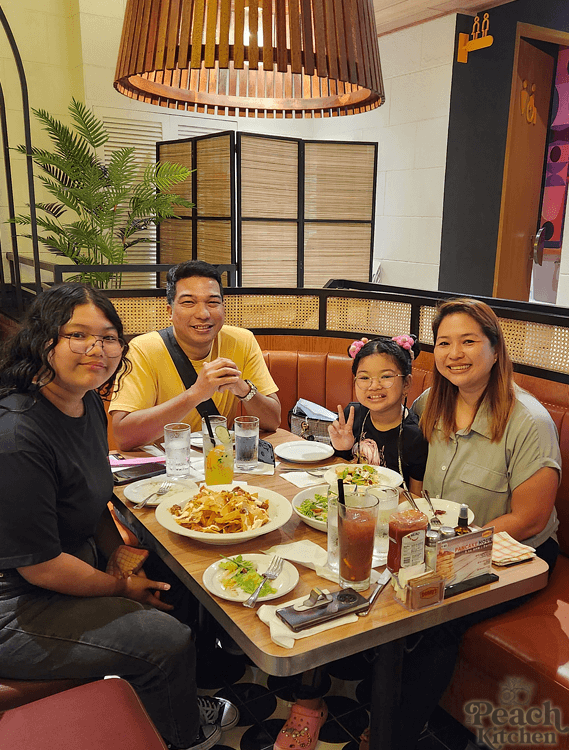 The kids said they wanted to check out the rides at SM MOA By The Bay so Family Day Sunday a week ago was at SM MOA. It's been quite a while since we've been there and there were many new establishments to try — one of which is Denny's. We arrived there around lunch time and syempre, before the rides, lunch muna. We were excited because there were new items on the menu and of course, we are also excited to eat our favorites.
To start our meal, we had the Mex it Up Nachos (₱655). Hindi na yata mawawala to whenever there's one on the menu because this is Ykaie's (and sometimes mine too, hihihi) favorite. Crisp Tortilla chips are topped with queso sauce, cheddar cheese, nacho meat, pico de gallo, and sour cream. Toppings are just right and not overwhelming.
And because I love salads, this gets 100/10 for me – Chicken Cranberry Apple Salad (solo| ₱395) composed of mixed greens topped with grilled chicken breast, glazed pecans, apple slices, and dried cranberries tossed in honey blasamic vinaigrette.
For the drinks, we had the Fresh Lemonade (₱150), Cucumber Orange (₱150), Blueberry Orange (₱150), and Vanilla Milkshake (₱260) for Twinkle.
We asked what their best selling pasta was and they said it was Mom's Spaghetti (solo|₱275). We ordered the solo and shared it so we can try. Their sweet spaghetti sauce is very flavorful! I think I found a new favorite with the Deep-Fried Chicken Nanban (₱395) too! The chicken pieces was very crispy and I love the tartar sauce. This comes with a side salad of lettuce, cherry tomatoes, and spring onion and you can use the tartar sauce for dressing as well.
I'd say that the Crispy Feast (₱1495) is the perfect breakfast plate. Kasi it's already complete. It has South Carolina Fried Chicken, Crispy Smoked Bangus Belly, Frankfurter Sausages, Eggs (scrambled or sunny side up) , and garlic rice, with vinegar and pico de gallo dipping sauces.
For meat lovers, the Triple Meat Skillet (₱1,395) is a must-order! It's a sizzling combination of USDA Striploin, beef and pork patty, chicken, carrots, potatoes, broccoli, in demi-glaze sauce. YUmmm!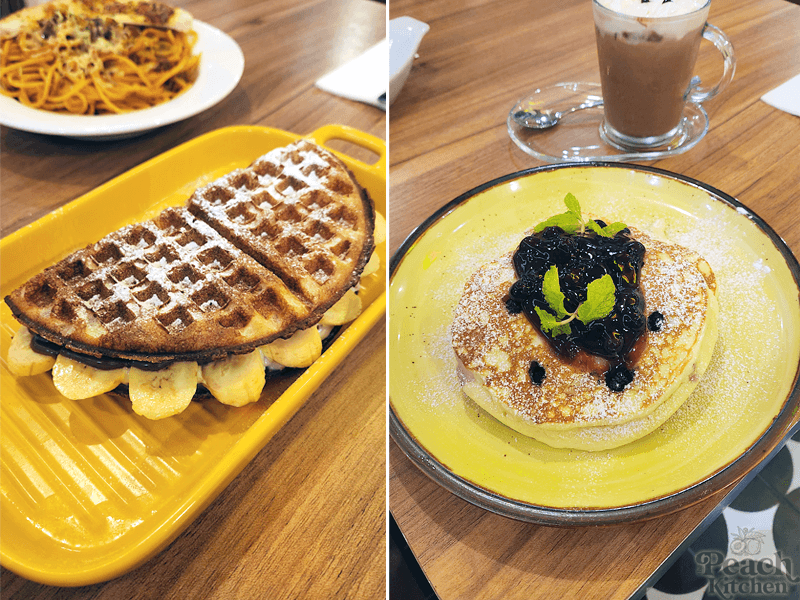 Twinkle wanted to try this Banana Hazelnut Waffle (₱275) , so that's what she had. It's classic waffles, banana slices, nutella, and sweet cream.
To end our meal, we all shared this Blueberry Pancakes (₱285) which is smothered in blueberries. But I just wish there's blueberry syrup too! Paired with this Iced Choco Cream Cheese (₱175) which is a really rice drink made of cold chocolate milk and cream cheese foam.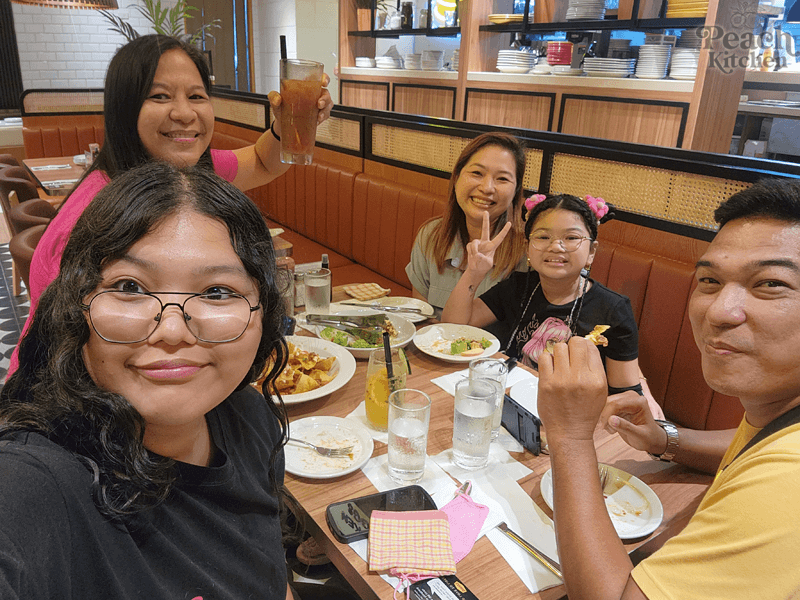 It was such a delicious lunch!
WATCH OUR VIDEO HERE
Randy's Donuts SM MOA
You know what's nice about this? Randy's Donuts is right inside Denny's. But we were too full from lunch that we weren't able to eat donuts right after. What we did was go to SM MOA By The Bay and had fun with the rides.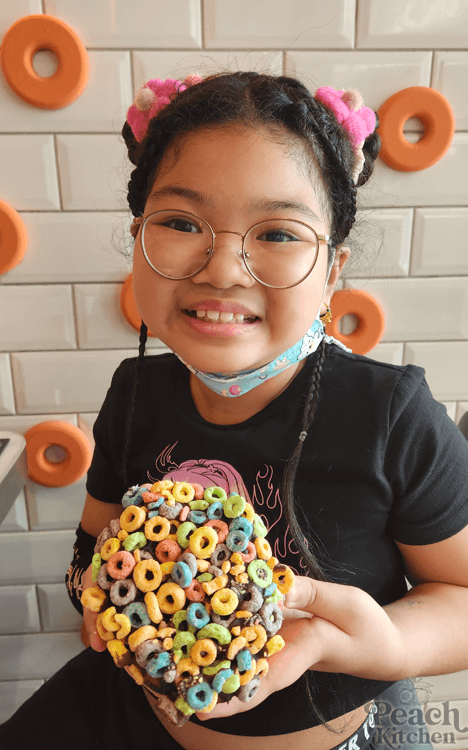 We came back when we were tired and had coffee and donuts. As usual, I had my favorite jelly-filled ones, Twinkle had the Froot Loops Raised.

Denny's and Randy's Donuts are located at the Level 1, ENTERTAINMENT MALL, SM Mall Of Asia.