These Fried Pork Chops are crowd pleasing — crispy, crunchy, tasty, and oh-so-juicy on the inside…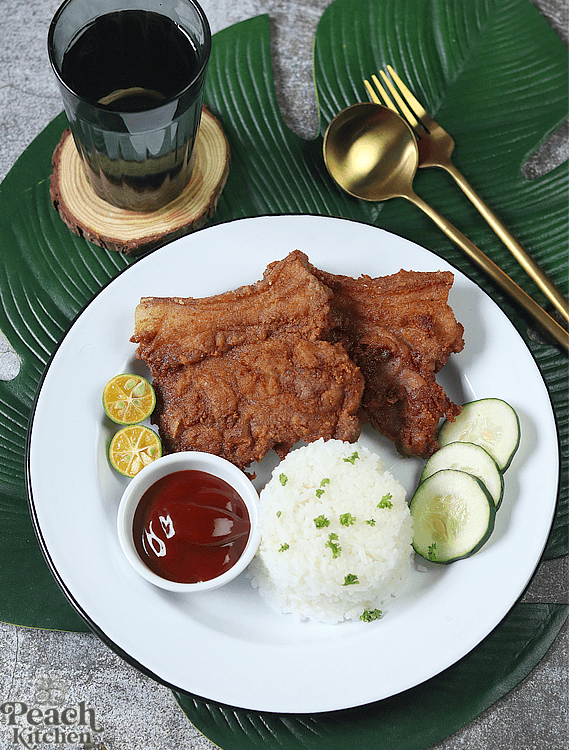 One of the many things that I love ever since I discovered the NOM App is that I never run out of ulam ideas. There are tons of recipes in the app and one of which is our ulam for today: Fried Pork Chops. This is the perfect ulam because the whole family loves pork. I didn't use the bone-in pork chops for this, though. I used the pork steak cut without the bone because this part is tender and juicy.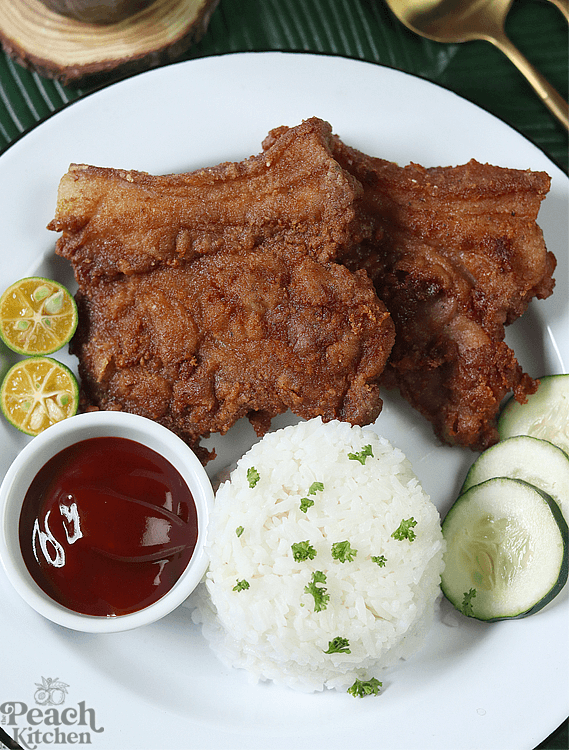 To make this dish, all you have to do is marinate the pork chops in a mixture of patis (fish sauce) calamansi, and ground black pepper for at least 15 minutes. After that, you can coat this with your favorite breading mix and fry it in oil until golden brown and crispy. You can enjoy this with a side of buttered vegetables, steamed rice, and a dipping sauce of banana ketchup.
So easy to make and guaranteed that both kids and adult will love it.
Print
Fried Pork Chops
4

slices pork chops, I used pork steak cut instead

1 tbsp

fish sauce

1 tsp

gorund pepper

3

pcs calamansi
your favorite breading mix

2 cups

cooking oil

1/2 cup

banana ketchup
Instructions
Marinate pork chops in fish sauce, pepper, and calamansi. let it sit in room temp for 15 minutes.
Coat each pork chop with breading mix.
Fry in oil until golden brown and crispy.
Serve with rice and banana ketchup.