It's game day! Hosting a watch party at your house is a great way to get family and friends together and enjoy the occasion. To make sure the day runs smoothly you're going to need some delicious and easy-to-make food to keep them fuelled. Here are the 10 of the best NFL game-day recipes that are guaranteed to please the crowd and make your day a whole lot easier:
Appetizers
Game day parties can last a long time so you're going to need plenty of snacks to keep the crowd happy. The latest NFL playoff odds suggest the KC Chiefs are the favorites to retain their crown but if the unexpected happens, their fans are going to need some comfort food to see them through the day.
Pigs in Blankets: These bite-sized hot dogs wrapped in dough are perfect for snacking on while watching the game, and are a "perfect eat in front of the TV" snack. Just cut hot dogs into thirds and wrap each one in a crescent dough triangle. Bake and serve with a selection of dipping sauces. To make them even more NFL-themed, you can use team-colored dough or use a team-themed dipping sauce, such as honey mustard or barbecue sauce.
Guacamole and Chips: This light and refreshing appetizer is perfect for a hot game day. Simply mash together avocados, lime juice, cilantro, and onions. It's quick and easy to prepare and will keep them happy throughout the day. Serve with tortilla chips and enjoy.
Nachos: This dish is perfect for feeding a crowd, and is perfect for serving at an NFL party. Just spread tortilla chips on a football shaped baking sheet and add your favorite toppings, such as cheese, beans, ground beef, sour cream, salsa, and jalapeños. Bake until the cheese is melted. If you want to get creative, why not use team-colored tortilla chips or add a dollop of your favorite team's colored salsa to the nachos.
Buffalo Chicken Dip: This classic game-day snack is easy to make and synonymous with game day in our house. Simply combine shredded chicken, cream cheese, buffalo sauce, and blue cheese in a slow cooker or baking dish. Serve with tortilla chips, celery sticks, and carrots.
Mains
Don't go experimenting when it comes to mains. People know what they like when it comes to game day food, so stick with the classic crowd pleasers, because if it isn't broken then don't try to fix it.
Chili: This filling chili is the perfect comfort food for a winter's day. Just brown some ground beef and onions in a large pot. Add the chili beans, diced tomatoes, and spices. Bring to a simmer and cook for at least thirty minutes. Serve it with grated cheese, sour cream, and cornbread. Be sure to make plenty as this recipe never fails.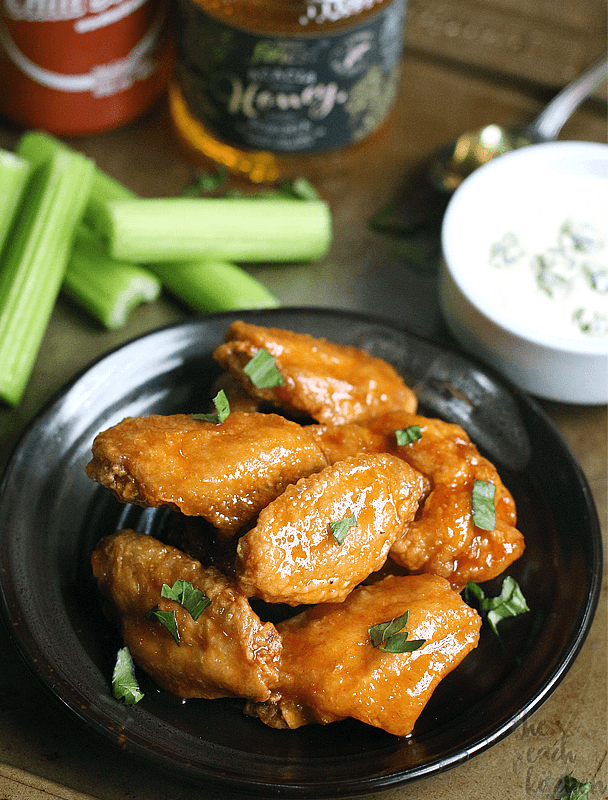 Wings: These crispy and juicy wings are a game-day staple. Simply coat chicken wings in your favorite wing sauce and bake or air fry until cooked through. Serve with your favorite dipping sauce, such as blue cheese or ranch.
Pizza: This classic dish is a crowd-pleaser and a great time saver that can prepared ahead of time or simply bought in. That way you have more time to enjoy your own party and mingle with your guests. There's a wide variety of toppings to choose from that can be arranged in a football theme, and it works well as a main or a tasty snack.
Desserts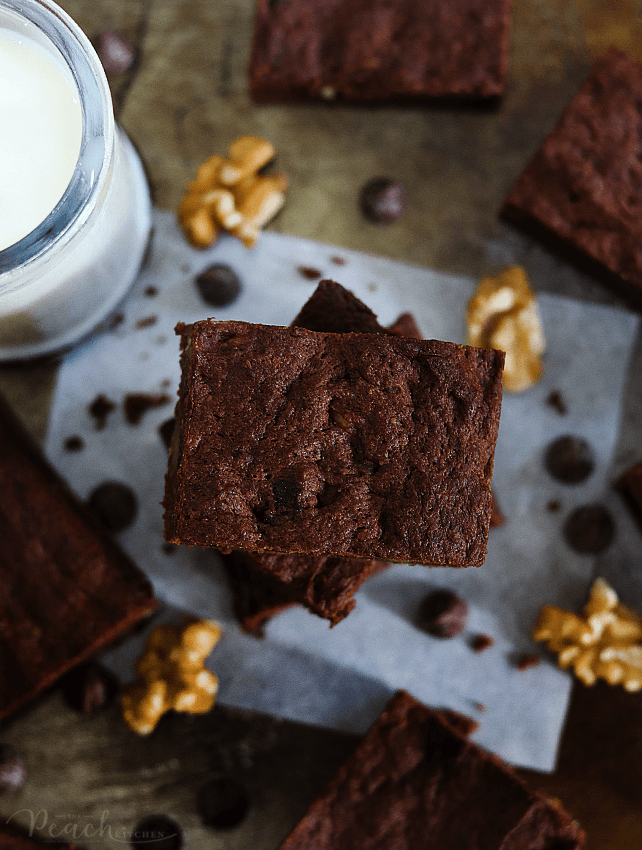 Brownies: Brownies are rich, and delicious, and can be decorated with white frosting to look like footballs. They're super easy to make too and can be done the day before too. Why not cut some football shapes using a cookie cutter or a knife and decorate with frosting in the team colors. They are the perfect way to end a game day feast. Check out my Low Carb Brownies recipe.
Ice Cream Sundaes: These customizable sundaes are perfect for satisfying any football crowd. Simply scoop your favorite ice cream into bowls and add your toppings, such as chocolate sauce, sprinkles, candy, whipped cream, and nuts. You can make them even more NFL-themed by using toppings that match your team colors.
Football Cake: Another simple desert idea that can be shop bought or made in advance to lessen your workload on the day and make life easier. Shape it like a football or add your own frosting design to give it an NFL theme.
Other ways to spread the NFL theme are by decorating your house in team colors with bunting, balloons and flags and buying in team colored paper plates, cups and napkins. Alternatively, check out more party ideas online. But with these great recipe ideas on the table and ready to go, your party is guaranteed to be a crowd pleaser – no matter the result!