Banoffee Pie
Banapple Kitchen's Banoffee Pie is one of my favorite desserts of all time. There's fruit, dulce de leche, whipped cream and buttery graham crust..what more can you ask for?
Yesterday, sis treated us for lunch at The Real Thing Diner and guess what? ..we had desserts first.
Blueberry Cheesecake
Desserts are making me miss my ultimate sweetheart all the more….yes, that's you peanutbutter♥. Missing the cheesecake pasalubongs you bring home when you come home from work.
Sharing this post for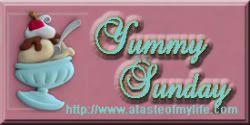 .