Yeah, I'm absolutely sure that I'm nuts…
I'm nuts about bacon popcorn and cranberry white chocolate chip cookies… they're my total obsession at the moment and I totally just think about them, like, all the time…
I'm nuts about sleeping in a bed of crisp, clean smelling sheets covered in warm fleece blankets…
I'm nuts about spontaneous grocery shoppings and movie watching with sis and the kids…
I'm nuts about dinnerwares, flatwares and placemats like a fashionista is nuts about gucci, prada and chanel…
I'm nuts about little hugs and kisses coming from precious little princesses named ykaie, cyra and cyvrine…
I'm nuts about whispers of ilove♥u's being told on video call by peanutbutter♥…
I'm nuts about nuts!
♥
They're absolutely versatile and can be used on salads, pasta and rice or you can eat them by their delicious self.
This almond recipe is very easy and an ideal recipe for appetizer or snack. You can even snack on it when you're on the South Beach Diet, just limit how much you eat to 15 pieces.
Roasted Rosemary Almonds
Ingredients:
2 cups almonds
2 tbsp fresh rosemary,chopped or
3 tbsp dried rosemary
¼ tsp salt
2 tbsp olive oil
Directions:
Place the almonds in a roasting pan.
Put chopped rosemary, salt and olive oil.
Give it a good stir so each almond is coated in oil, rosemary and salt.
Roast in the over at 180° for 10-15 minutes or until brown
Serve warm.
and
and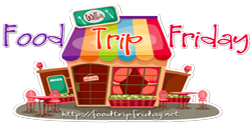 and
and