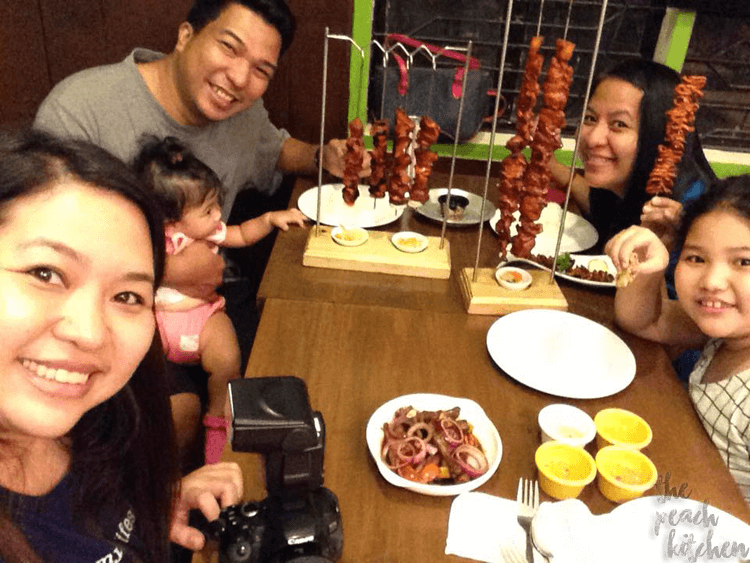 This dinner happened a few weeks ago. It was one of those night when I wasn't in the mood to cook (yes, that happens) and when those times happen… we go out to eat.
We usually have sis and my cousin Rome in tow but this night we only have sis with us. Our usual go-to spots are nearby restaurants: those within Caloocan or in Malabon. That night we wanted to eat someplace new to us.
A friend of peanutbutter♥ told him about Lola Ote and so he took us there. There was a lot of people when we arrived and we actually had to wait for a table. The smoke and smell of barbecue was in the air making us more hungry and eager to have dinner.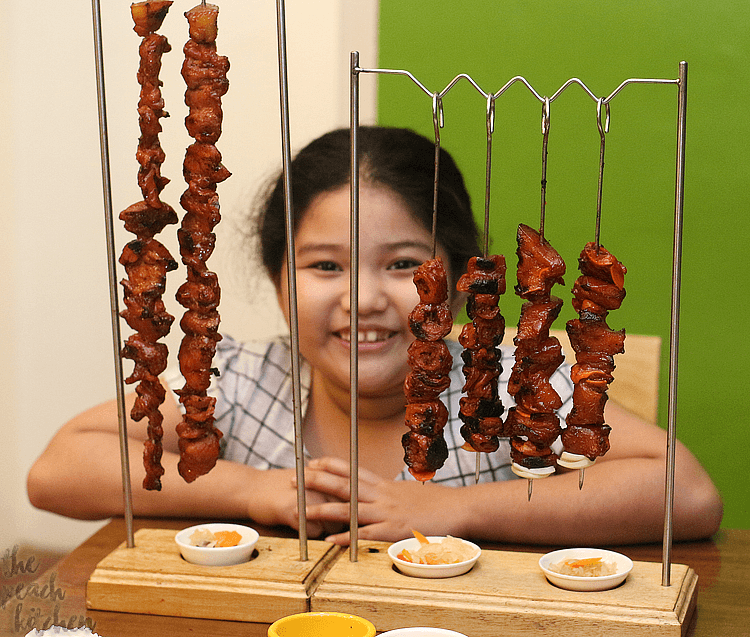 The main attraction here at Lola Ote is, of course, their barbecue which is served hanging. So far, they have the longest Pinoy barbecue I've ever seen at 18 inches…
Their prices were pretty affordable too. We had two 18-inch Pork Barbecues (₱110), Isaw ng Baboy (₱35/pieces), Tenga ng Baboy (₱35/piece)
… and Isaw ng Manok (₱35/piece).
Their barbecues are very tasty and is cooked perfectly. No tough meats to bite and no burnt meat.
Now that I've thought about it, I think this is one of the culprits behind the gout symptoms I'm experiencing… huhuhu.
We also had Chicken Feet Adobo which tasted more like bistek tagalog to sis than adobo…
Chicharon Bulaklak — Ykaie's favorite (and gout culprit… huhuhu)
Ensaladang Talong, a good sidedish but came in last when we were almost done eating…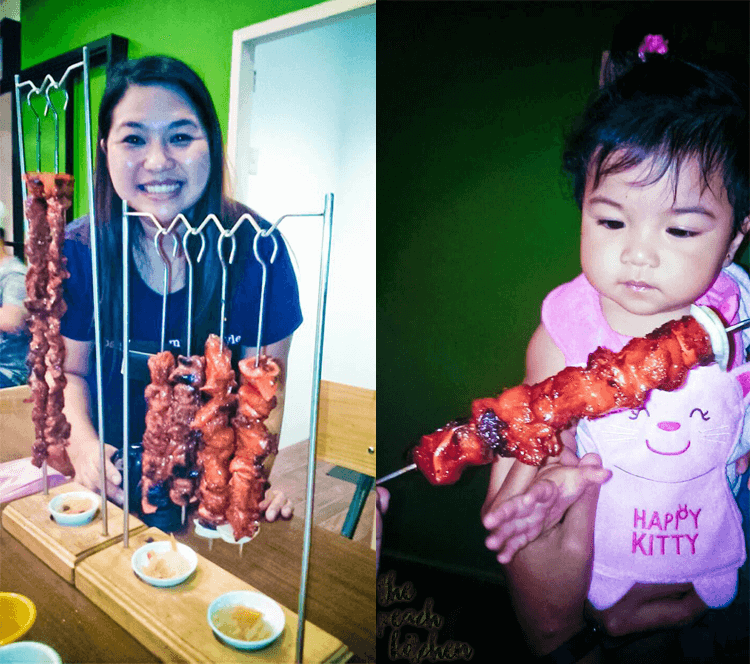 The servings here at Lola Ote are quite big and the price is easy on the pocket. The staff are very friendly and attentive, just expect a lot of people during peak hours and weekends.

Lola Ote is located at 26 Sgt. Esguerra Ave, Quezon City.