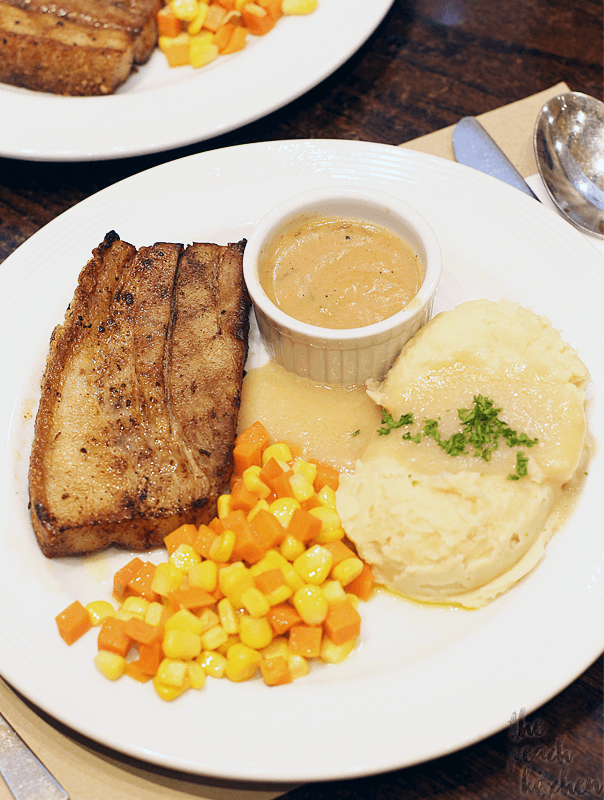 It's Summer… and this sweltering Summer heat just makes us want to go to the mall for two reasons. Number one reason is because the mall has full blast air conditioning — it's cold there and it's tipid than turning on the a/c at home. We can make pasyal pa and be updated on what's "happening". Number two reason is the mall has our favorite restaurants. Yeah, sadly, instead of dieting, this Summer heat is making us pig out.
I think it was last week when we tried the new Pan Grilled Pork Belly (₱260) from Pancake House. It hit us right on the spot and perfectly satisfied our cravings. How can you resist a thick cut, cajun-spiced, pan-grilled pork belly, served with buttery mashed potato, corn and carrots? You don't. You just give in to your cravings and let it take you to cloud nine. (yeah, that's how much we love our pork bellys).
Twinkle had the time of her life with the buttery mashed potato…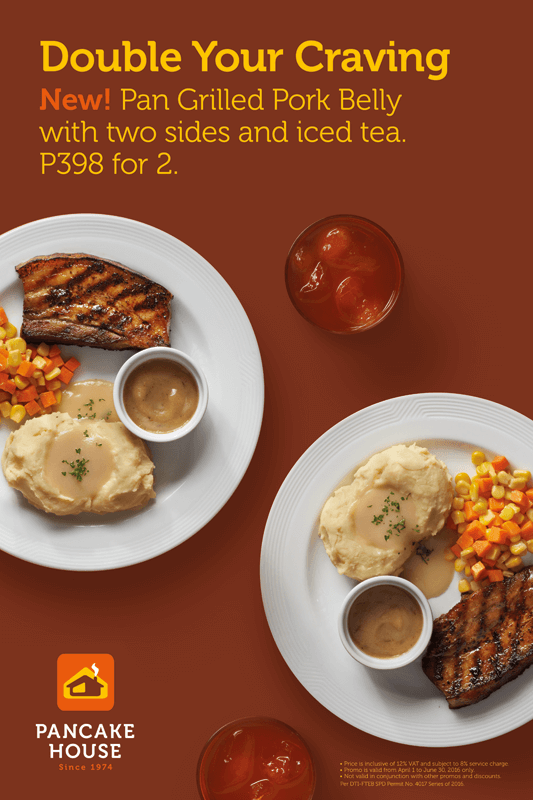 But you know how you can get that Pan Grilled Pork Belly for a cheaper price? Eat it with a loved one. Double your craving and you can get two Pan Grilled Pork Belly sets + Iced Tea for only ₱398!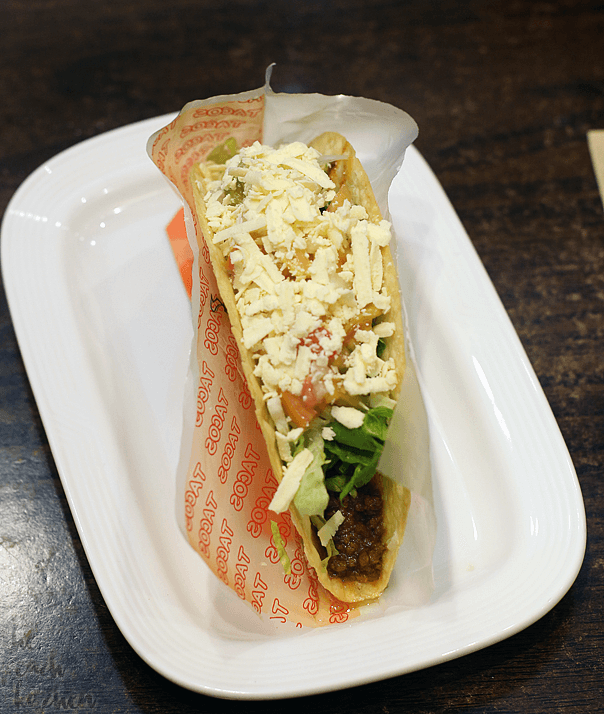 peanutbutter♥ ate his Pork belly with The Best Taco In Town….
While sis had the Adobo Sulipan which is shredded chicken and pork adobo served with sliced hard-boiled egg and diced tomato…
Ykaie was craving for burger so she had the Special Salisbury Steak, a 1/3 lbs Salisbury steaked topped with mushroom gravy and bacon bits.
This time I had the House Special Set  composed of the best Taco in town, Spaghetti with Meat Sauce, Garlic Bread, and 1-piece Fried Chicken. Mmmmm… Super filling meal!
Next time we're at Pancake House, I'm getting the Pan Grilled Pork Belly. I'm taking advantage because it's offered for a limited period of time only. The offer is available from April 1 to June 30, 2016.
To know more about Pancake House, you can drop by http://www.pancakehouse.com.ph/