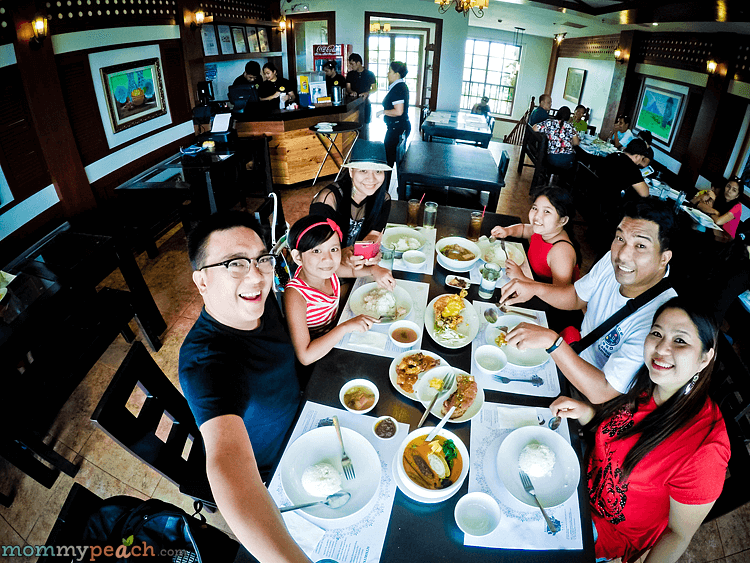 We spotted Bagoong Club in Twin Lakes when we had breakfast at Buon Giorno the day before on the way to Canyon Cove. Bagoong (or shrimp paste) is my ultimate comfort food and it could make me give up a no-rice diet in a snap. I actually made a mental note to myself to eat here at one point in our three day vacation and that we did just before we checked in at Canyon Woods.
Just before our orders were served, we were given a small plate of singkamas (jicama) slices with two kinds of bagoong as dip: their Bagoong Pag-Ibig (sweet) at Bagoong Umaga (spicy). I like my bagoong to be on the sweet side but combining these two bagoongs together made a sweet and spicy bagoong that's just perfect for dipping.
And because we are at Bagoong Club, we ordered their Binagoongan Combination (₱350), a combination of crispy binagoongan and grilled pork binagoongan It was so perfect over rice! The grilled pork binagoongan is a bit fatty so we had to cut off most of the fat near the skin but the sauce is really good, tasting a bit of coconut cream.

I wanted veggies too so I ordered the All Vegetable Kare-Kare (₱250). Nothing could be more perfect with bagoong than Kare-Kare. The veggies are perfectly cooked and the Kare-Kare sauce tasted like it was taken from
their Kare-Kare pot where all the meat was cooked from because it was so flavorful.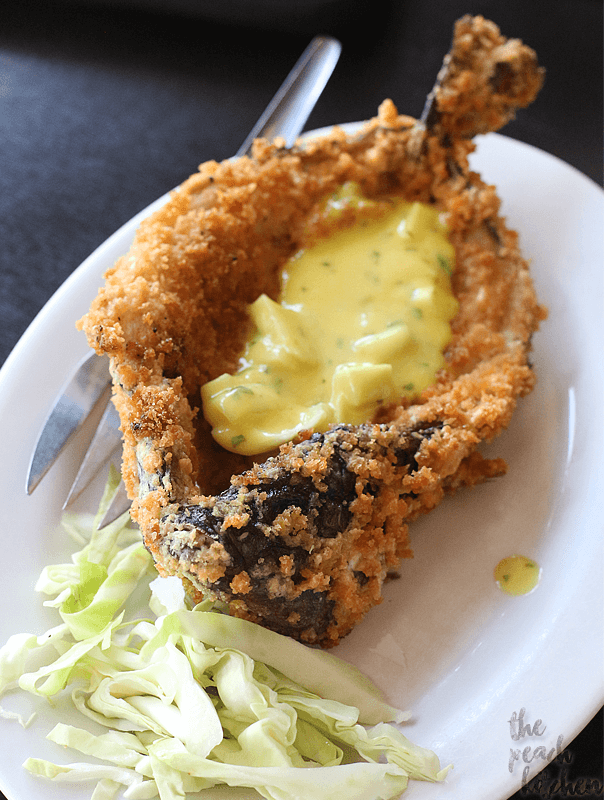 I ordered this Ensaladang Cilantro sa Ginulat na Tilapia (₱320) just because I found the name of the dish to be both interesting and amusing. I imagined how shocked the tilapia was…LOL!. Turns out this was deep fried binukadkad na tilapia, with a mango-cilantro sauce and julienned cabbage.
We couldn't do without Sinigang na Baboy na Pinalapot sa Gabi (₱320) because it's Ykaie's favorite!
Check out our almost empty bowl of Sinigang right there.
I l♥ve l♥ve l♥ve this photo of me with Ykaie and Twinkle….
After lunch was picture-taking galore!.. and Frappuccinos at the nearby Starbucks…then we were off to Canyon Woods.