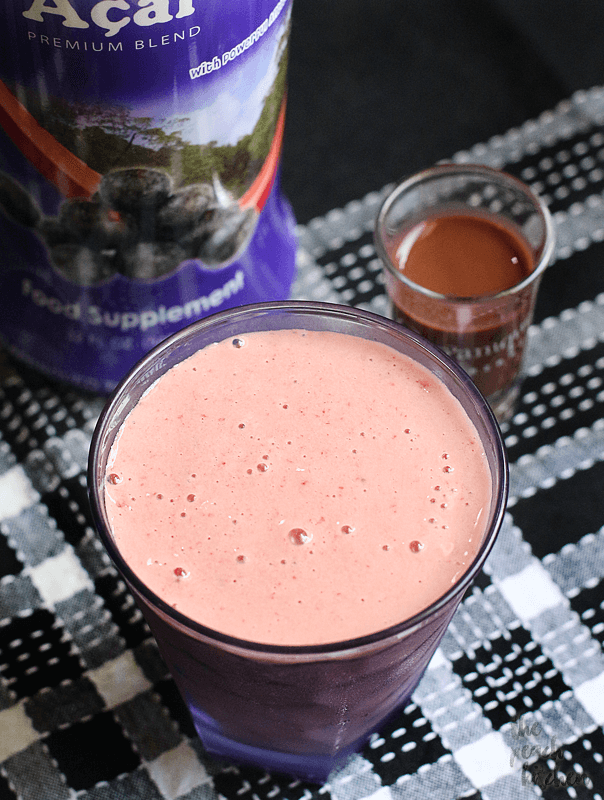 Last February, I blogged about Organique Acai Premium Blend and how we started taking it as a health supplement.
Acai (pronounced ah-sah-ee) berries are small, dark purple berries that boosts the immune system and helps improve a lot of health-related problems. It is known to have the most potent antioxidant properties in the berry family and it's the main ingredient in Organique Acai Premium Blend.
Aside from consuming it on its own, I made it into this Banana Berry Acai Smoothie inspired by the event I attended at Epicurious Restaurant in Shangri-La Plaza Mall last April 21st.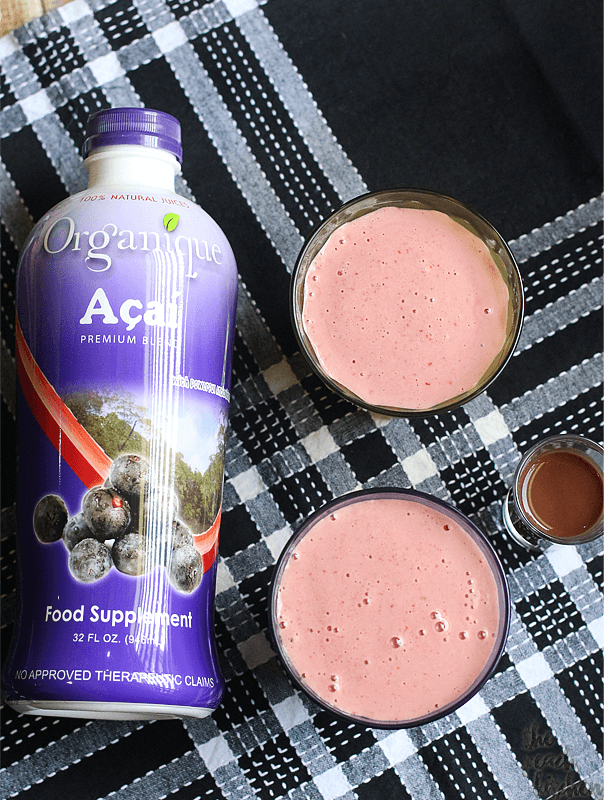 Organique Acai Premium Blend has a fruity-yogurty taste that complements any smoothie you want to make. So aside from making your smoothies more flavorful, it is also making it healthier.
Print
Banana Berry Acai Smoothie
2

bananas

8

pieces strawberries

8

pieces cherries

40

ml Organique Acai

1/4 cup

greek yogurt

1 cup

nonfat milk
Instructions
Put everything in your blender and pulse until smooth and creamy.
You may add extra ingredients like honey to sweeten and suit your taste
Pour into glasses and enjoy.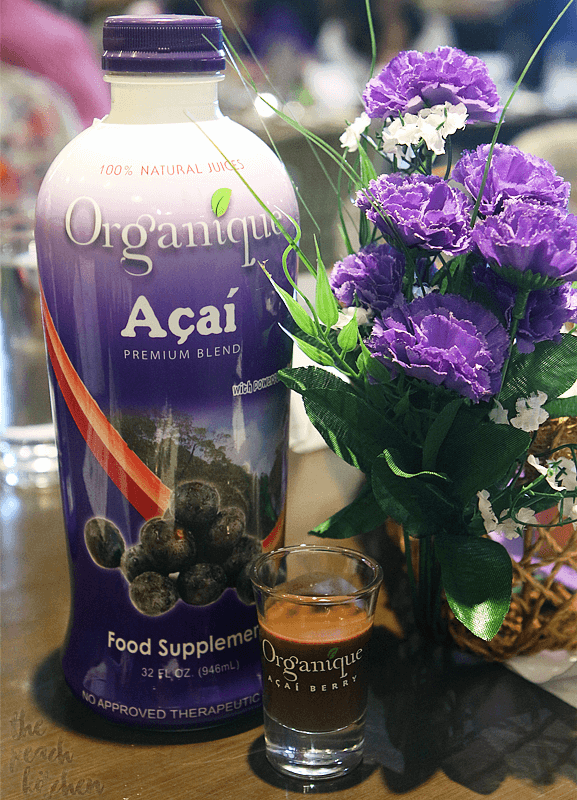 Last April 21st, Organique Acai Premium Blend, through Epicurious of The Cravings Group of the Philippines, have developed 4 new Organique Recipes with the help of Chef Sau Del Rosario, one of the Philippines top chefs today.
Organique Inc. Vice-President for Marketing Ms Cathy Sambalingon opened the program explaining how Organique Acai is harvested and the stringent process it goes through in manufacturing to ensure a quality product.
This was then followed by Dr. Sonny Viloria's lecture on nutrition and the health benefits of Organique Acai including detoxification, increased energy, stress relief, anti-aging, a better heart health, lower blood pressure, weight control, improved digestion, and improved function of immune cells, among others.
The highlight of the media launch was of course the Organique Acai Recipes. Chef Michel of The Podium's Blackboard led the cooking demonstration showcasing each of the four recipes.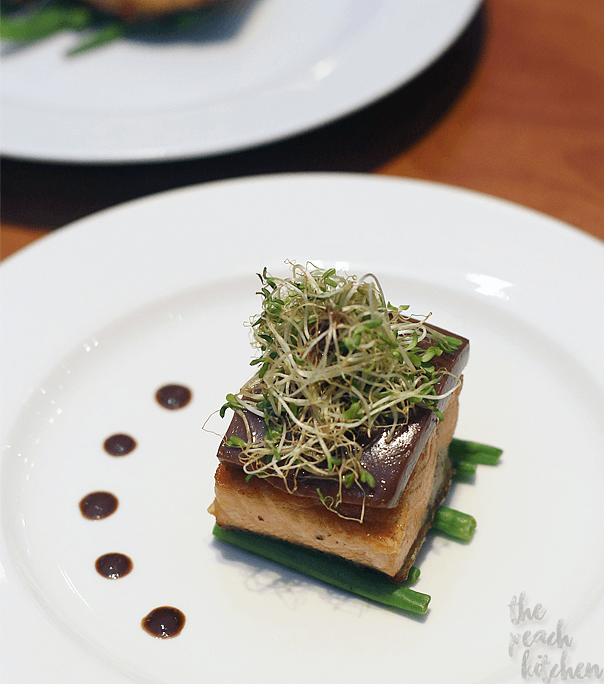 Our four-course Organique meal started with this Pan-Seared Salmon-Terrine with Organique Acai Juice Gelee. It was really surprising that acai complements the salmon!
It was followed by this Roasted Organic Chicken Salad w/ Organique Acai Juice Vinaigrette. I love that they used arugula because its peppery flavor was only enhanced by the sweet and sour acai vinaigrette.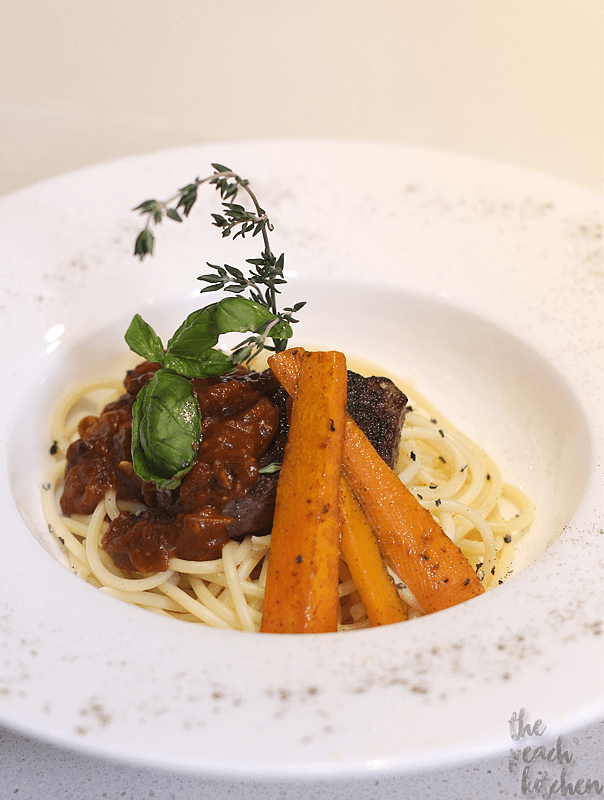 What was most surprising to me was the Beef Tenderloin on Organique Acai Juice Ragout. I never thought Organic Acai would be amazing mixed in ragout!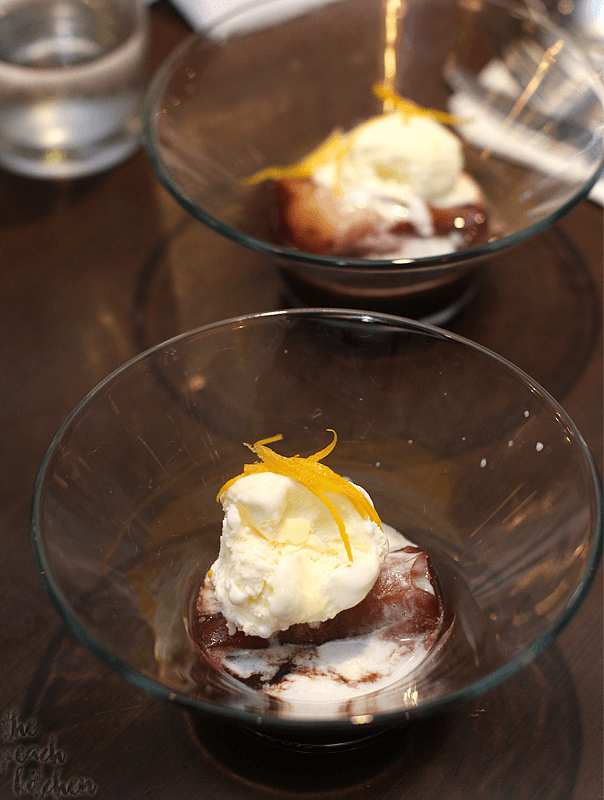 The meal ended with Poached Apple w/ Organique Acai Berry Juice for dessert.
I give all those four recipes my two thumbs up! It was such an enjoyable event.
Did you know that Organique Acai Premium Blend  is only one with the highest concentration of acai in the Philippines and does not use preservatives? Yes, and all you need to take daily is the recommended dose of
30 to 60 ml per day to make sure you get its maximum health benefits.
Be #BerrySmart in taking care of your health.
To know more about Organique Acai, vist their website: www.organique.asia