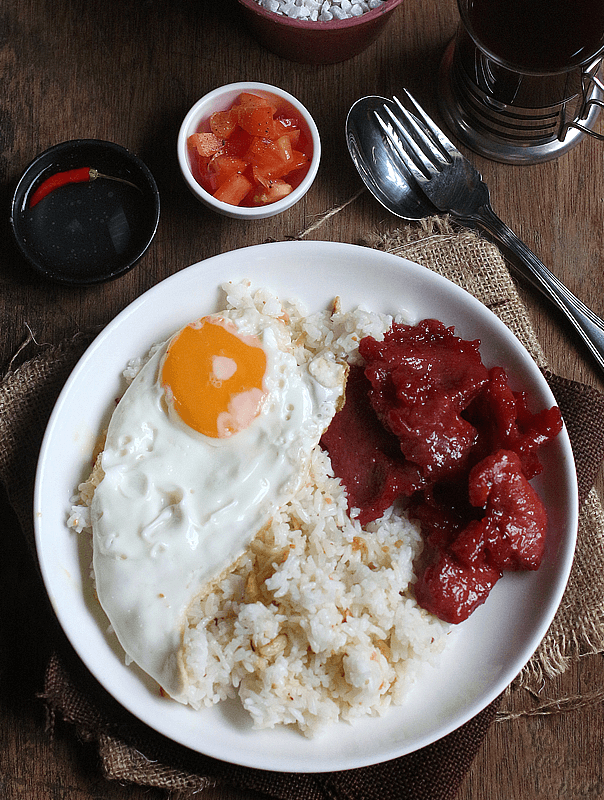 Breakfast has always been my favorite meal of the day. It is said to be THE most important meal of the day. It is that meal of the day when it is said that you should eat like a king to prepare you for the activities you might have the rest of the day. It jump starts your metabolism and I believe that it really influences how we perform physically, mentally, and emotionally.
There are people who doesn't yearn for breakfast, though, after all, life is busier these days. Sometimes people just prefer a cup of coffee or cereal –and even take it on the go and call it breakfast.
That is why I'm glad that Mekeni has come up with the Mekeni Breakfestival. It is an advocacy to bring even the busiest of families together through homemade, delicious breakfast… creating an avenue for family moments, conversation, starting the day together, and savouring time with each of the family member before the start of your day.
Here at home, breakfast is always a celebration. Not because we have lots of food, but because we always have a hearty meal with it. Our favorite is ToSiLog because we simply couldn't get enough of Mekeni Classic Pork Tocino. My daughter Ykaie loves it just as I was a fan of it ever since I've tried it (Check out this post from 2009).
What do I love about Mekeni Classic Pork Tocino? Well, it's very easy to cook — all you need is very little oil. No need to boil it. It has such an appetizing aroma that wafts through the kitchen as it cooks. Even when you want it just done or a little bit caramelized, you still end up with tender pork tocino pieces that could make you sit down and eat platefuls of fried rice. It's has the perfect sweet and salty taste that is just so yummy, you won't be able to stop.  Most of all, It has No MSG, Salitre, Chemical Tenderizer, and Antibiotic Residue.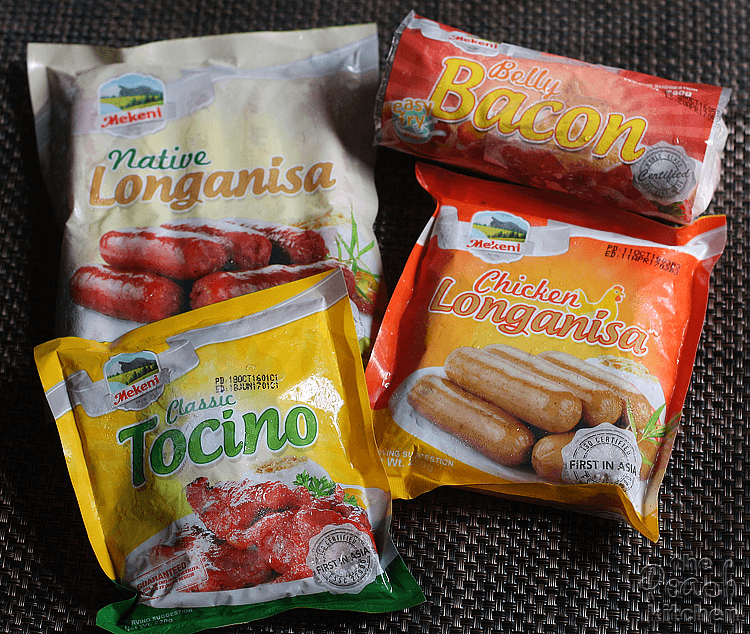 Here are other Mekeni products we love: Belly Bacon (of course!), Native Longganisa, and Chicken Longganisa.
Breakfestival at the Mekeni Food Corporation Plant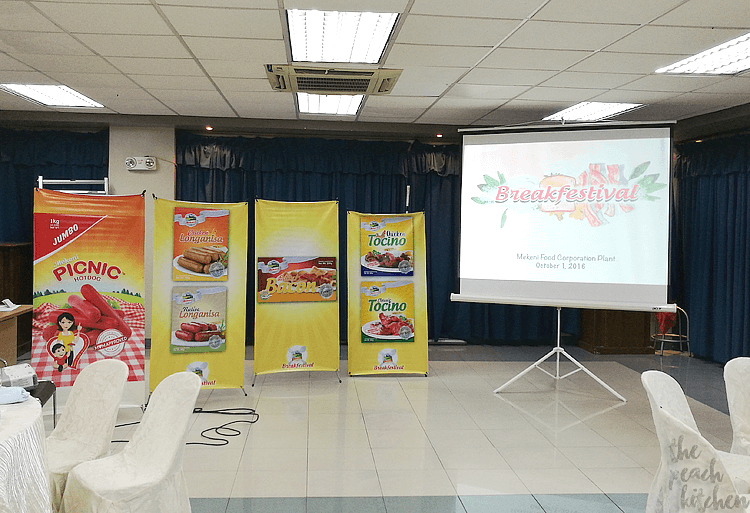 I was able to experience firsthand what the Mekeni Breakfestival is all about at the Mekeni Food Corporation Plant in Pampanga. Mekeni was kind enough to show us their plant that assured me how safe and clean their products are. They treat all their employees as family members and work really hard to strive for excellence in all aspects of the company and produce products of the highest quality.  As a matter of fact, they are first recipient of ISO 22000 – Food Safety Management System (FSMS) Certified Meat Plant in Asia and in the Philippines. They also received the Hazard Analysis Critical Control Point (HACCP) seal and have started exporting their products abroad.
I was both touched and inspired by their story and by how family-oriented the company is. They treat each employee as family members and work hard to be able to give back and help the community.
I was happy to be having my first Breakfestival with them and savored each and every moment with the accommodating members of the Mekeni Family.
Here's what we had… Mekeni products cooked creatively…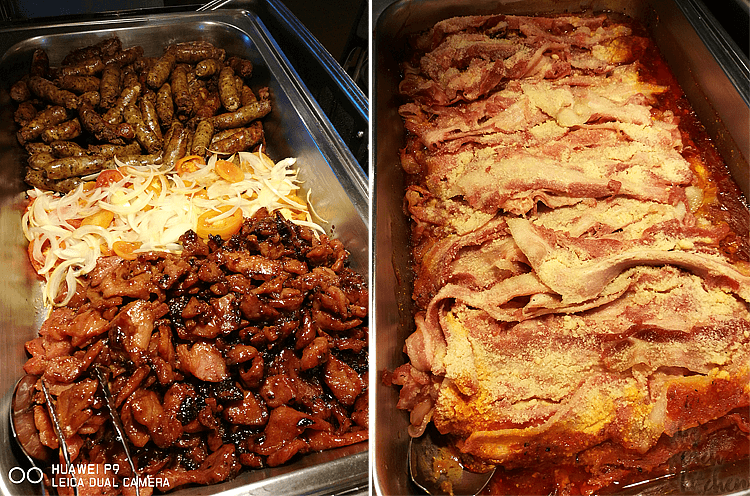 Garlic Longganisa and Classic Pork Tocino | Belly Bacon Baked with Italian Sauce
Stir-Fried Chicken Tocino | Breaded Chicken Longganisa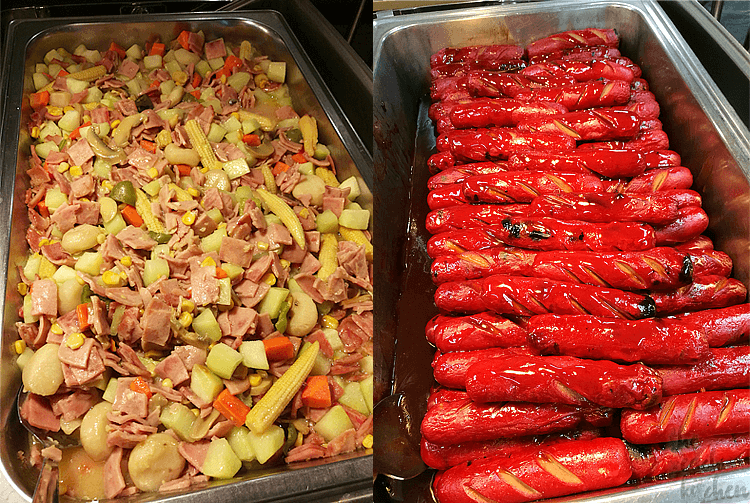 Sweet Ham Vegetable Medley | Picnic Hotdog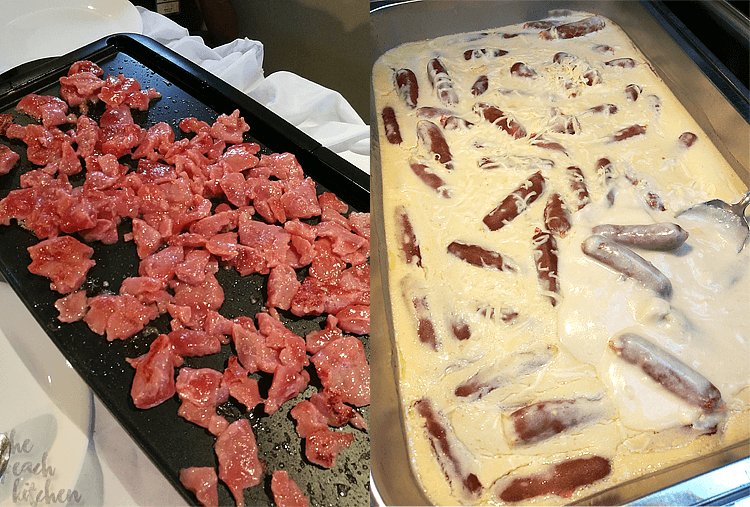 Pan Fried Pork Tocino | Chef's Sausage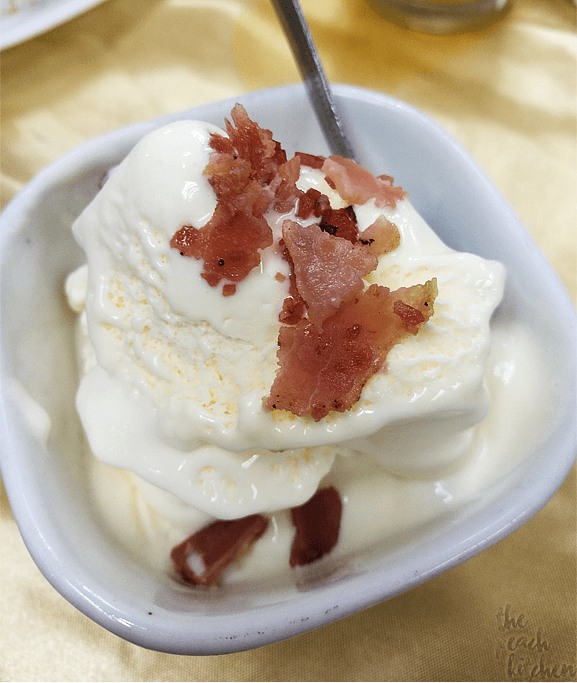 Vanilla Ice Cream topped with Belly Bacon
Here's my plate…. I couldn't get enough of everything and I'm amazed at how creative their chef is! It was my first time to try the Garlic Longganisa and the Chef's Sausage. I bet these will be the next big thing that will hit your breakfast table pretty soon. I can't wait for my family to try these.
Thank you so much for the warm hospitality, Mekeni… And thank you for the inspiration.
To know more about them, drop by www.mekeni.com and like the Mekeni facebook Page.