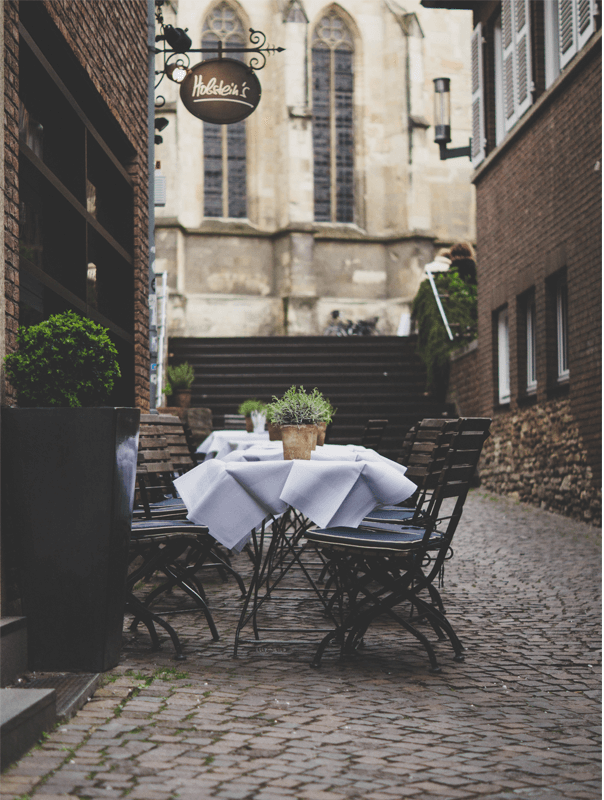 Restaurants have a natural draw for people thinking about careers. They carry a heavy social value because we celebrate so many things in restaurants–birthdays, engagements, graduations, sports victories, and anything else you can imagine. The idea of being on the front row as other people have those great moments is very appealing.
And then there's the food! Just arriving for work brings a greeting of incredible sights and smells that give them a bit of a vicarious eating experience without the calories or expense. Some people really enjoy staying current on culinary trends, and a restaurant job makes it easy to keep up.
Whatever the motivation, a lot of people think of food service as a great place to work. And it certainly can be. But like any career, it also requires that we have certain skills and qualifications in order to be successful. So before you get too far into the process of seeking work in a restaurant, make sure you're equipped with the essentials.
The Legal Stuff
>Right out of the box, there will be things that your state, county, and/or city may require of you. The simplest is age. Dangerous kitchen work may be limited only to those above the age of 18, and of course, there are legal requirements for those who serve alcohol. Make sure you check your area's regulations before getting too far into the application process (and ending up looking unprepared and naive).
There is also the matter of training. Restaurant work can cause injuries to workers and illness for their patrons, so it's essential that you know safe procedures for preparation and handling. Look into getting a State Food Safety food handler's card so that you can have it when you apply. It will not only show that you are trained but also that you are prepared when you show up for an interview with certifications in hand.
The Physical Ability
Maybe the biggest difference between spending two hours in a restaurant as a customer as opposed to an employee is the physical side. Customers relax in comfortable chairs, enjoying the climate-controlled dining room.
Employees are on the other side. They rarely have time to sit, logging thousands of steps per shift. They rack up all that walking as they bounce back and forth from your comfortable dining room to a scorching hot kitchen. For some people, it's too physically demanding to pull all that off without ever losing their smile or their pleasant demeanor. Which brings us to our next point…
The Personality
Food service isn't just about food, it's also about service. It's about smiling to the arriving party as they debate endlessly whether to sit on the patio or in the dining room. It's cheerfully waiting as patrons pick your brain for the exact ingredients of the special. It's patiently bringing the manager over when a frowning customer wants to dispute the bill, and it's gritting your teeth through the pain of your blistered feet as you march to the kitchen to enter an order.
It takes a very pleasant nature to work in a restaurant. It can be a great fit for you if you can smile when you change a flat tire and shrug off a broken umbrella when the rain starts. On the other hand, if you have been guilty of road rage or temper tantrums, you might look elsewhere.
Working in a restaurant can be a great career. Great servers can really pile up the tips, and management can steer the business to great success. But like any job, it has its particular demands. Understanding what will be required of you in a day's work at a restaurant is essential before you take any actual steps toward getting hired. Once you know what things will be like, you'll be able to develop a successful food service career.