The weekend is always busy around here. Ever since peanutbutter♥ went back to work, we always spend the weekend going out and taking the kids someplace. Last Sunday was the exact day of Twinkle's birthday but it was spent on a double celebration with Sis treating us at Marcia Adams Restaurant for her birthday which also happens to be on the same week.
We've been wanting to try Marcia Adams Restaurant for the longest time now but every time we go to Tagaytay, we seem to forget to make a reservation and we end up in other restaurants instead.
Since it's Sis's treat last Sunday, reservations were made two days before.
Marcia Adams Restaurant's Menu includes appetizers and salads,  main course which which includes: grills, kebabs, stews and casseroles, and pasta; and desserts. The Main Course price is good for a 3-course meal which includes appetizer and dessert. A minimum of ₱700 applies to each adult and 10% service charge will be added to your total bill.
Here's what we had..
Appetizers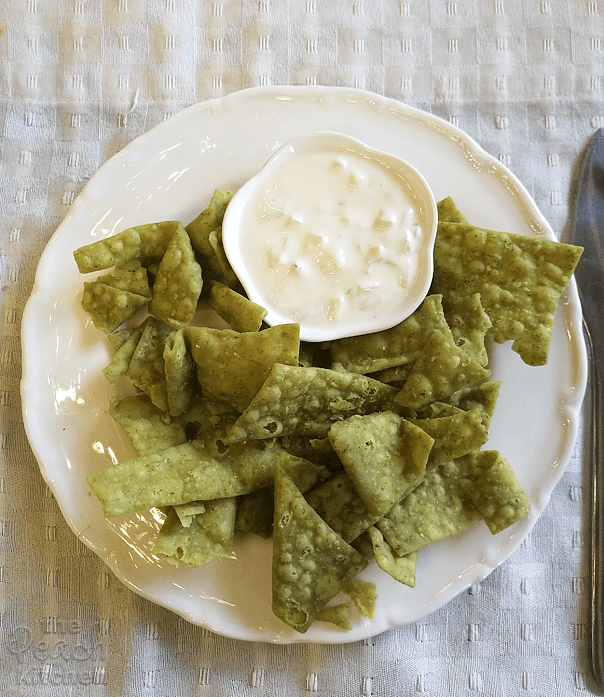 Their appetizers are actually big enough for two people to share but we get one each and we enjoyed it! Rome and Sis had Tzatziki with Lettuce Chips.
Tita Becka, Ykaie, and I had this Hummus with Whole Wheat Tortilla. Ykaie and I share the love for Hummus and we love Marcia Adams' version of it.
peanutbutter♥ had the Galician Broth which has an additional charge of ₱75 if you want it to be your starter. It's a bacon and  sausage based soup with potatoes, beans, and greens. So so flavorful!
Main Course
Rome and sis had this Italian Pork Chop (₱795) the grilled loin chop is as big as my face!  It is seasoned with fennel and pepper, and served with rice and fresh tomato salsa
peanutbutter♥ and Ykaie share the love for anything pork belly, well, I do too but not these days since I am trying to avoid eating pork.
They both had this Grilled Aromatic Pork (₱700) that is massaged with aromatic spices & herbs. It's moist, tender and very tasty. It's also served with rice and pineapple salsa.
Ykaie wanted Fried Potato Wedges with her meal so we got her a serving for an additional ₱75.
Tita Becka had the Beef Tenderloin and Bacon Kebabs (₱875). It's a provençal-style beef tenderloin pieces marinated in garlic and anchovies served with rice and tzatziki.
I had the Fish Souvlaki (₱700). You get to choose the fish from the catch of the day (Tanigue, Gindara, Marlin etc). I chose Gindara and it was so flavorful. It was marinated in Olive Oil, Lemon and Herbs. I love it!
Instead of eating it with white rice, I opted for Egyptian Rice with Lentils for an additional ₱75
Desserts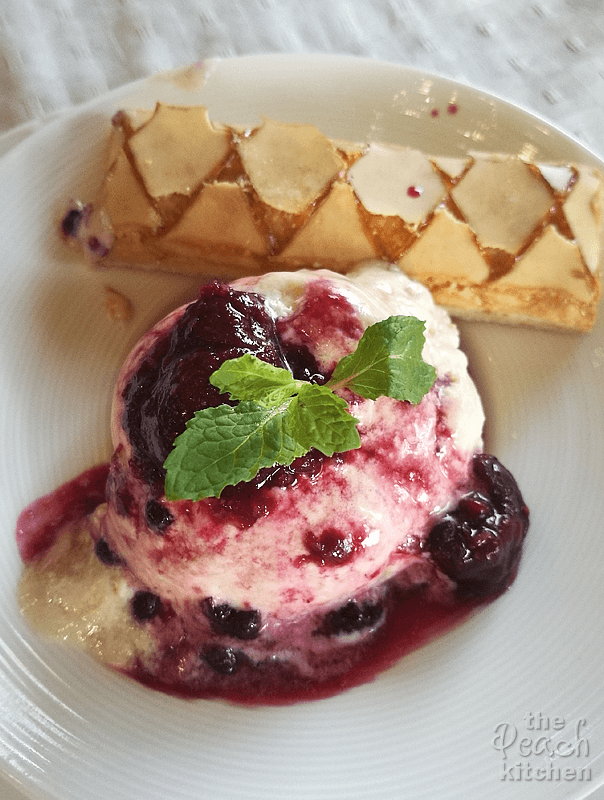 My dessert was this Strawberry Yoghurt Ice Cream with Berry Compote — I think this is a healthy dessert choice since it's made of yogurt. It is perfectly tart and sweet!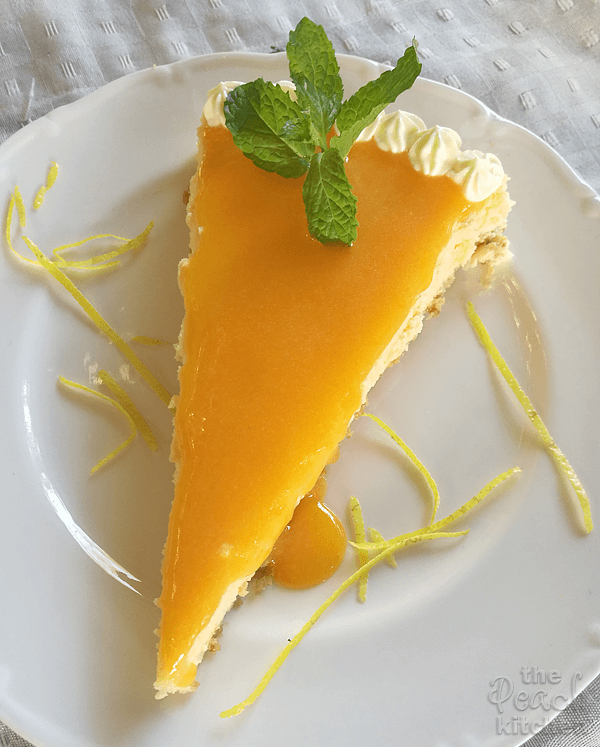 But I also love the Lemon Cheesecake (Add ₱95) that sis and peanutbutter♥ had.
Tita Becka tried the Pavlova (Add ₱95) which is meringue topped with whipped cream, bananas, kiwis and passion fruit coulis.
Since it looked so pretty, that's where we put our "birthday candle" and then sang Twinkle a Happy Birthday song.
Ykaie had this Chocolate Ice Cream with Sauteed Cherries (Add ₱125). Judging from the looks of it, the cherries were made from fresh fruits and not canned ones.
Rome had the Banana Split with Chocolate Ice Cream with special Chocolate and Almond sauce with French liqueurs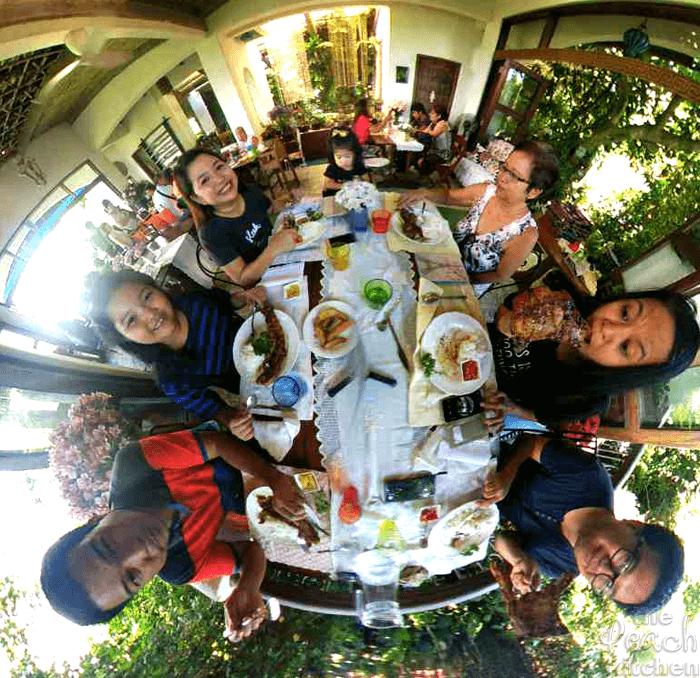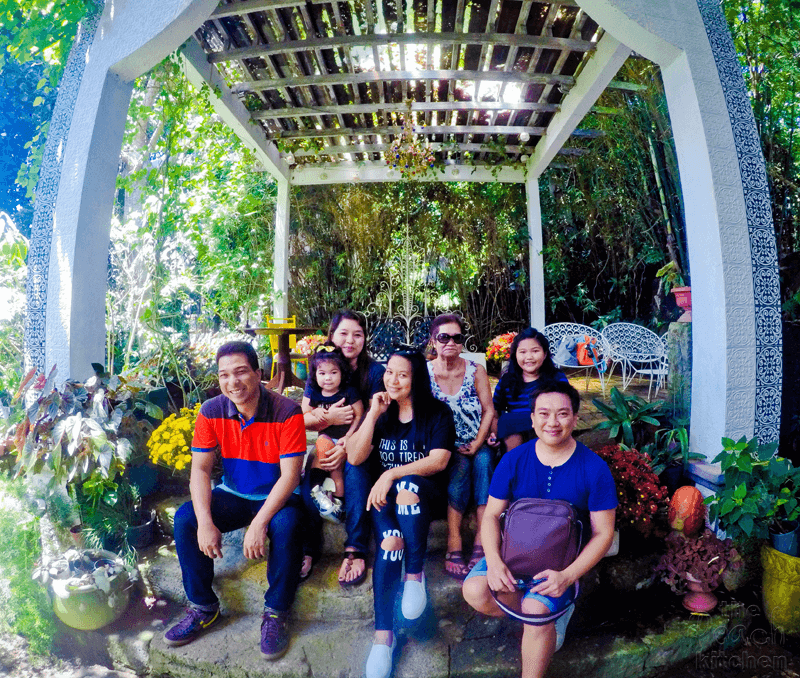 We had such a great time at Marcia Adams Restaurant. The food was great and I think the price of the food is worth the serving and the taste. The staff were nice and approachable and attentive to their customers needs.
I'm absolutely sure we'll be back here again soon.
Marcia Adams Restaurant is located at J.P. Rizal St, Barangay Sikat, Alfonso, Cavite