Dust off your panini press and make this healthy Tawilis Panini for all to enjoy!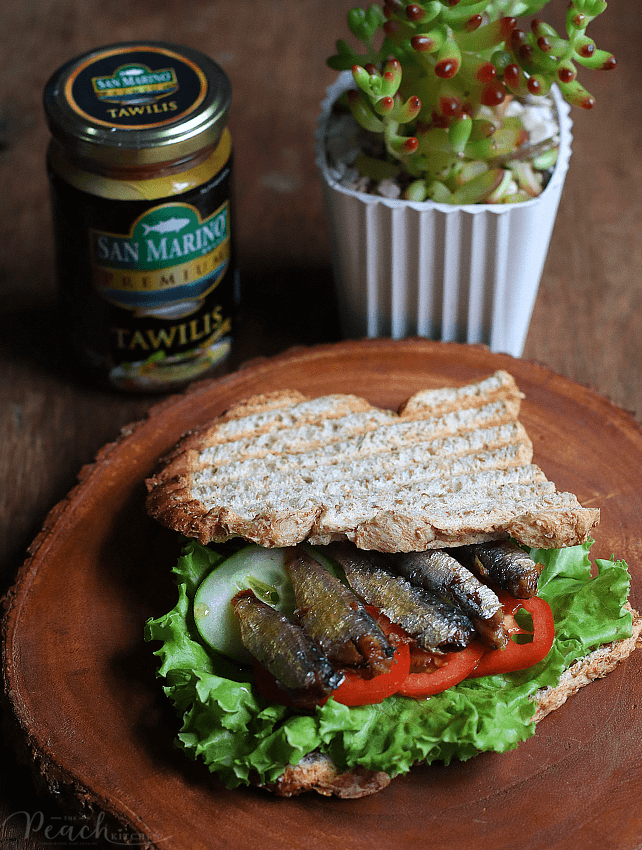 Eating healthy is difficult enough as it is but getting my kids to eat healthy is even harder! It's a daily battle I struggle with! They are very picky in what they eat, they can easily detect if it's not meat! So I have to be especially creative in cooking them meals they'll like. And this involves a lot of trial and error method and a lot of chasing around the dinner table trying to get them to try something! It can be a real pain, I tell you!
Luckily, I've discovered how much they love San Marino products in their daily favorites. That solves the problem of making them eat healthy food! They already love San Marino Corned Tuna but I wanted to let them try and love other San Marino products as well. And what better way to further explore their love for it than serving them my San Marino fave, San Marino Premium Tawilis, with their fave, paninis! I really love how tawilis tastes and sometimes I even travel to Tagaytay to get some fresh tawilis. Luckily San Marino Premium Tawilis is readily available in supermarket which is super convenient and just as good!
I love making paninis, they're easy to make and they're delicious! All you need is a sandwich press and San Marino Premium Tawilis. The Tawilis is marinated in Spanish style sauce so it adds delicious flavor to the sauce which goes perfectly with the bread. The best thing about this is it's great for both a big meal and for my kids' baon for snack time!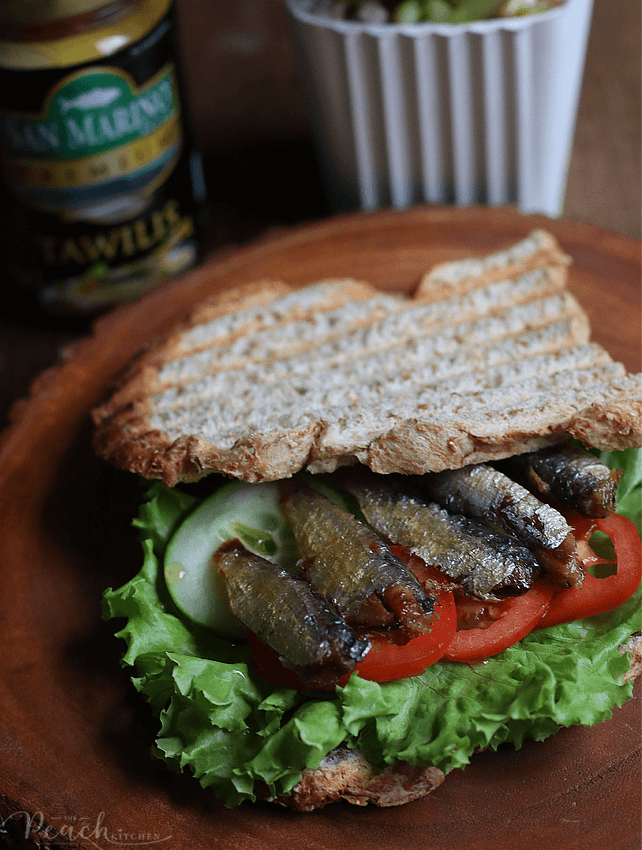 For more recipes, you can visit www.facebook.com/SanMarinoCornedTuna/
Print
Tawilis Panini
2

thick slices of bread

5

pcs of San Marino Premium Tawilis

2 tsp

mayonnaise

3

slices of cucumber

3

slices of tomato
lettuce
Instructions
Pre-heat panini press to medium.
Assemble the sandwich: Spread Mayo on one side of the bread, layer lettuce, cucumber, tomato, and tawilis. Top with the other piece of bread.
Place the sandwich in the panini press and cook for 1-2 minutes.
Transfer the sandwich to a cutting board and slice in half or serve whole. Enjoy.
♥ If you make this recipe, be sure to snap a photo and tag @thepeachkitchen on Instagram (OR hashtag it #thepeachkitchen). I'd love to see what you cook!