I think it was a couple of weeks ago when we tried Chubs Chaser at SM The Block. We were looking for a place to eat before hitting the supermarket and we saw it right across. It's located at the stall of what used to be Cafe Shibuya.
These two (peanutbutter♥ and purple) are always in the mood for steak so Chubs Chaser was just about right for lunch that day.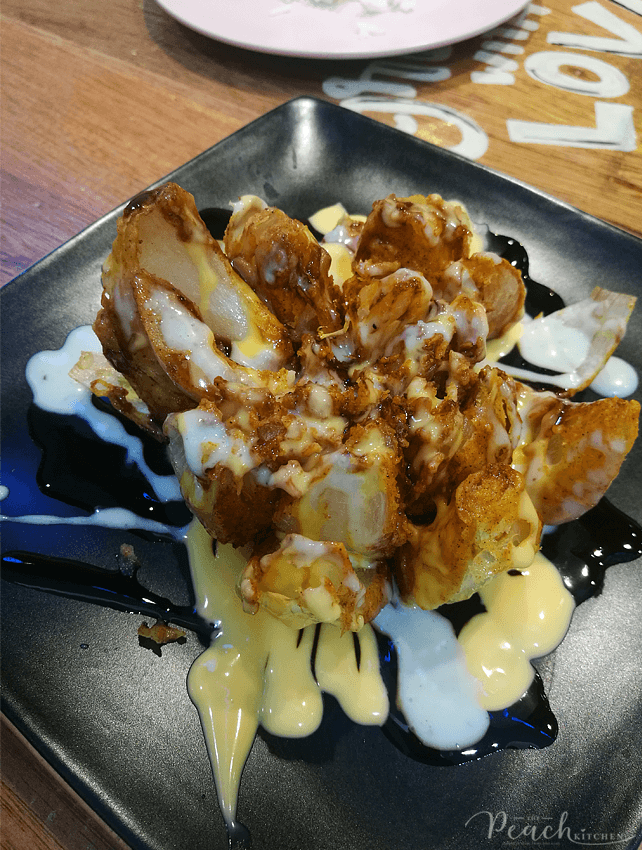 The first one on the list of appetizers was the Powerpuff Onion (₱99). Being an onion rings lover and having the curiosity of a nosy cat,  I ordered it. It turned out to be deep fried flowered onion that's seasoned and drizzled with two kinds of sauces. It tasted good, especially those parts where the seasoning has turned into some kind of breading and it got crispy.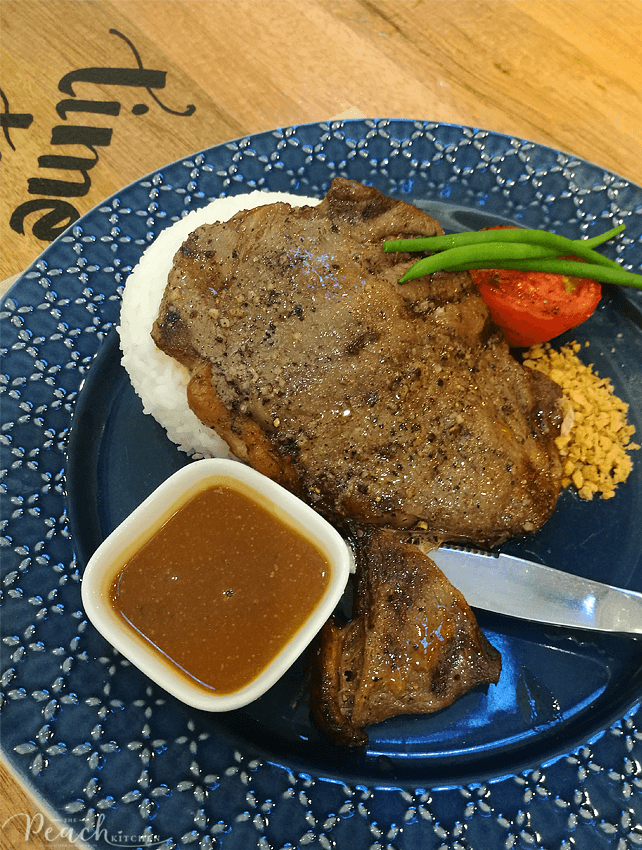 Purple and peanutbutter♥ both  ordered the Sirloin Steak (₱289) in Sexy,meaning smaller in size. The bigger size is called Chubby. It was served with rice, string beans, roasted tomato, Divine's gravy, and crispy garlic.
Eggplant Lasagna is one of my favorite dishes so naturally, I wanted to try their version when I saw Baked Eggplant Lasagna (₱129) on the menu. It tasted good but I was a bit disappointed because there was very little eggplant in it. I was expecting layers of eggplant but what I got was lots of sauce underneath one layer of eggplant slices. After I finished the first layer, all I got left was the sauce. I liked it, though. I understand not to expect as much because it is competitively priced at only ₱129.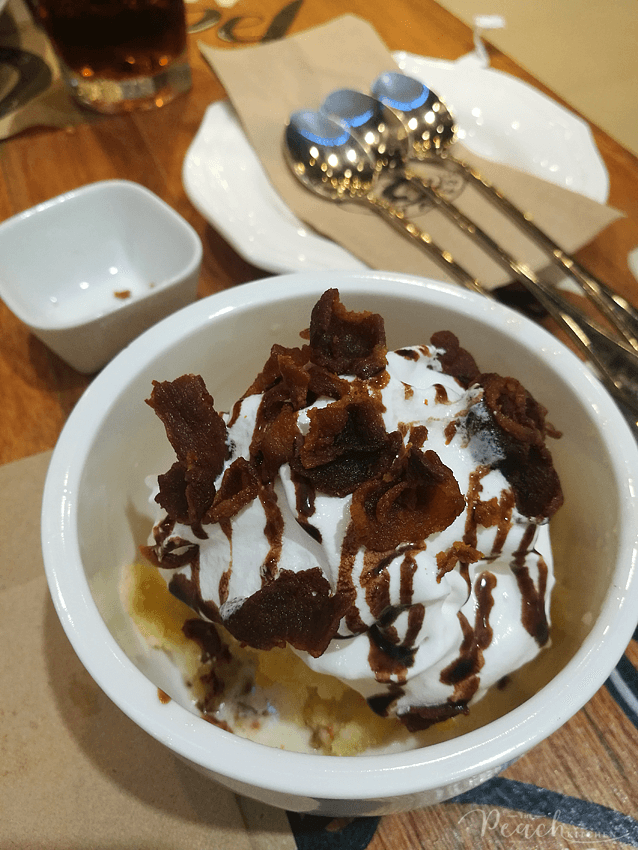 Ykaie is crazy about Fried Ice Cream (₱129). She makes it a point to order it whenever she sees it on the menu. Chubs Chasers is coated with a crispy batter then topped with whipped cream chocolate sauce and bacon bits.
As usual, Twinkle ate plain rice. Nakakaloka! Wala talaga syang gustong i-ulam except fried chicken. We had a nice lunch, though.
Have you guys tried Chubs Chaser?