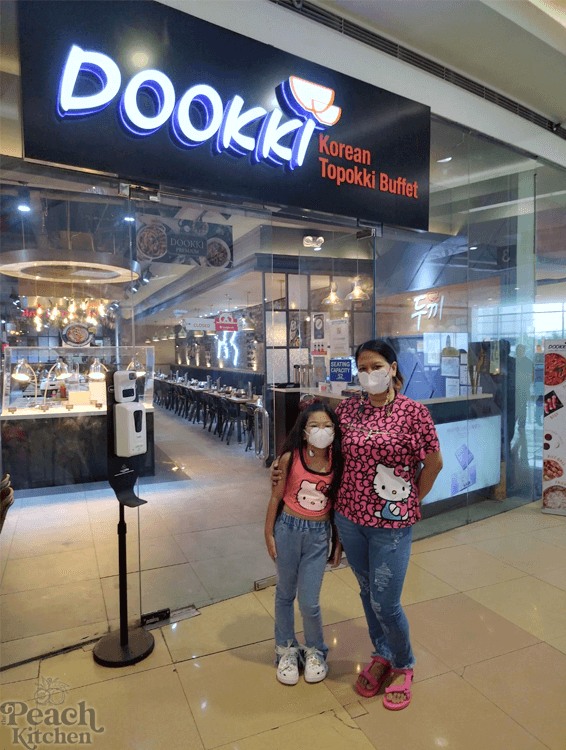 I'm sure you've all heard about Dookki Korean Topokki Buffet because it's all the buzz right now with all those who love K-Dramas, korean food, and buffets. Last Sunday, we had a post-birthday celebration for my sis's birthday and she treated us there. We were there as soon as the mall opened and soon after we fall in line, people started coming and not long after that was a long line of customers after us!
Eating at Dookki Korean Topokki Buffet is all about topokki and fried rice but they also have other food options or side dishes.
They have fried chicken both in plain and in yeongnam sauce, fried mandu, french fries and onion rings. I love the sweet potato and Jap Chae.
They also have different rice balls and a wide variety of fishcakes, some are already cooked and some you have to include while cooking your toppokki.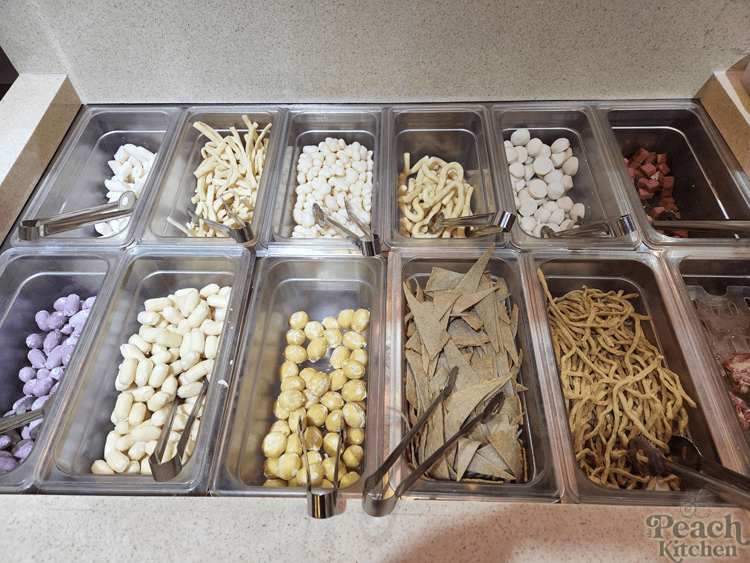 These are the different kinds of rice cakes or toppokki — they have plain, cheese, corn, and sweet potato. Plus different kinds of fish cakes, ham , and balls to include in it.
As for the protein, they have beef, mussells, eggs, and shrimp. Vegetables includes, leeks, corn, cabbage, mushroom, and onions.
To make your toppokki delicious, you have to cook it with different kinds of sauces — cream, jajjang, busan, curry, bbq, and the spicy sauces I dare not try because of my Silent Reflux (LOL).
Last was the fried rice station, where you can get ingredients for your kimchi fried rice.
Ykaie really enjoyed cooking her Toppokki. She's seated with sis while Twinkle, DaddyDoodleDoo and I were on the table beside them.
MY THOUGHTS:
Although I love toppokki and everything that they are offering, I find this buffet very limited with the choices of food especially with the dessert (they only have pineapple and watermelon).
AT! Hindi na talaga ako pang-buffet with my Silent Reflux…LOL!
PRICE
Adults – ₱499
Children – ₱249 (4ft below)
Unlimited Drinks
Dookki Korean Topokki Buffet is located at 3rd floor SM North EDSA, The Annex