A quality Kitchen Faucet will determine how efficient your kitchen is and how easy it is going to make your job. But, the problem is that nowadays you don't have to just focus on the functionality but the aesthetic appeal too. Lucky for us, there are a variety of kitchen faucet styles and designs available in the market to allow us to choose the best option for us.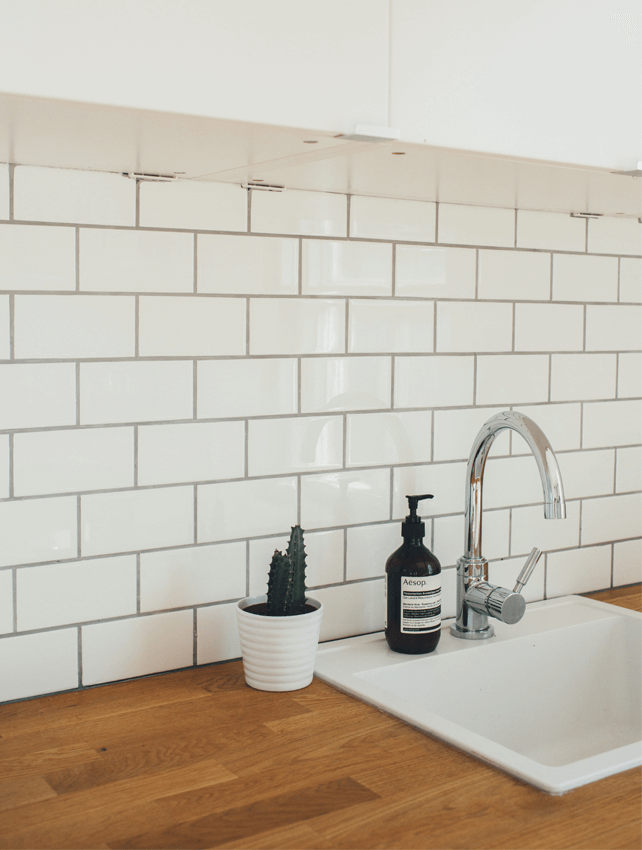 Here are 9 commonly used kitchen faucets and their advantages in the kitchen!
Touchless Kitchen Faucet
For people who are looking for some advanced technology in their faucets, touchless Kitchen faucet fits the exact bill. As the name suggests, you can turn this faucet on/off without actually touching it. All you have to do is move your hands near the sensors or put your pots/pans underneath the spout and it will start dispensing water.
This type of faucet is particularly useful when your hands are dirty while cooking or washing and you need to turn the faucet on/off. Also, it allows you to keep your faucet handle clean and prevents any kind of water contamination (no reason they're often the best sellers).
Pull-Out Kitchen Faucet
If you are looking for a little versatility then pull-out kitchen faucet is the best choice for you. As the name suggests, these type of faucets can be pulled closer as it comes with a detachable head and a hose. They are ideal faucets for washing your dishes and cleaning your hard-to-reach areas.
Another great thing about this type of faucets is that it is available in several different materials. So, you are likely to find a design which will not only be durable but will also match your kitchen décor.
Pull-Down Kitchen Faucet
Pull-down faucets can be removed from its position due to the detachable heads. But, instead of pulling it towards you, you can only pull these faucets in the downward position. Their heads are meant to be used as an extension of the faucet so they aren't as flexible as the pull-out faucets.
However, one important benefit of using this type of faucet is that there is a lesser mess in the sink and it works great for deep sinks.
Single-Hole Kitchen Faucet
These types of faucets are popular because they are both simple to use and install. It requires a single hole in the sink for installation and offers one single handle to control both the flow and temperature of water.
Its single spout will dispense the water in the sink and the curved neck will make sure that the water doesn't splash around too much. While it is a highly efficient faucet, it can be a bit boring and plain. However, if simplicity is what you look for in the kitchen then this is the perfect faucet style for you.
Two-Hole Kitchen Faucet
If you want separate handles to dispense hot and cold water in your kitchen, then a two-hole faucet is the ideal choice for you. Since it has two separate handles, it requires more sinkholes for installation.
This is a popular faucet choice for families as it comes with distinctive temperature control, so there are fewer chances of someone getting burned. Another benefit of using this faucet is that it has an amazing design so it can help in making your kitchen look more attractive too.
Widespread Kitchen Faucet
A similar kitchen faucet design to two-hole kitchen faucets, widespread faucets don't have all the pieces connected to a single plate. They include individual pieces that need to be installed separately. They usually require some space on the countertop, about 6-16 inches so, you will need to carefully plan before installing them in your kitchen.
The best thing about this type of faucets is that you can customize them according to your needs. So, you can keep space between the hot and cold water handles or you can install soap dispensers, side sprayers, etc. It all depends on what kind of faucet you are looking for your kitchen which makes it quite convenient to use.
Kitchen Faucet with a Sprayer
A lot of people don't wish for a faucet with a detachable head as it can unhygienic, difficult to manoeuvre, etc. It can often destroy the aesthetic appeal of your kitchen too which is why faucets with side sprayers are a great choice for such users. This provides you with both the functionality and the sprayer flexibility.
The sprayer will use the same pipe as the rest of the faucet and will extend as a detachable head but will be considered as a separate unit. Depending on the sprayer, you might also get features like 360-degrees swivelling, adjustable aerator, and so on. But, the main benefit is that it is more hygienic and cleaner than other faucet types.
Two-Handle Kitchen Faucet
Now, you might be wondering what is the difference between a two-hole faucet and a two-handle faucet, right? Well, the difference is minute but of great importance. While a two-hole faucet requires more than 1 sinkhole for installation, the opposite is true for a two-handle faucet.
Yes, that's right. With this type of faucet, you get two separate handles for emitting cold and hot water but only 1 sinkhole for installation. This is because the handles are connected to the spout directly and not to the base plate. This makes it really easy to install it yourself in the kitchen.
Wall-Mounted Kitchen Faucet
Last, but not the least, is the wall-mounted kitchen faucet which is installed on the wall and not the sink. This type of faucet is great for people who have a small kitchen sink space and don't want to cramp up the kitchen area by getting a sink faucet.
Where to find the right faucets
Okay, now that you have a brief idea about the type of faucets picking the right models can be a whole different ball game (because there are just so many). But I'm not going to leave you high and dry.
I recently came across this in-depth review article https://kitchenguyd.com/best-kitchen-faucets/ that covers the top pics for 2018. So now you now not only know the type of faucet to buy but also the best model for it.
Apart from that you can also check out Amazon or official pages of a few trusted brands like Kohler, Moen, Delta etc.