Starbucks is bringing on the fruit this July — and also the yogurt! Two of the things that I love. Just leave it to them to come up with delicious Frappuccino flavors. One of them is a returning favorite which I kept on drinking the last time they offered it .
It's called  Acai Mixed Berry Yogurt Frappuccino (Tall – ₱ 165 | Grande ₱ 180 | Venti– ₱ 195). This drink brings together the tanginess of the acai berry with cooling yogurt and juicy mixed berry pearls. The beverage is topped with milk foam for a light finishing touch.
The other one is the Apricot & Peach Yogurt Frappuccino (Tall – ₱ 165 | Grande ₱ 180 | Venti– ₱ 195) which is a new drink. It starts with a layer of aromatic peach jelly and real white peach bits at the bottom followed by tangy yogurt blend and a topped with apricot sauce.
These two flavors are gonna be available starting tomorrow, July 24 at all Starbucks branches.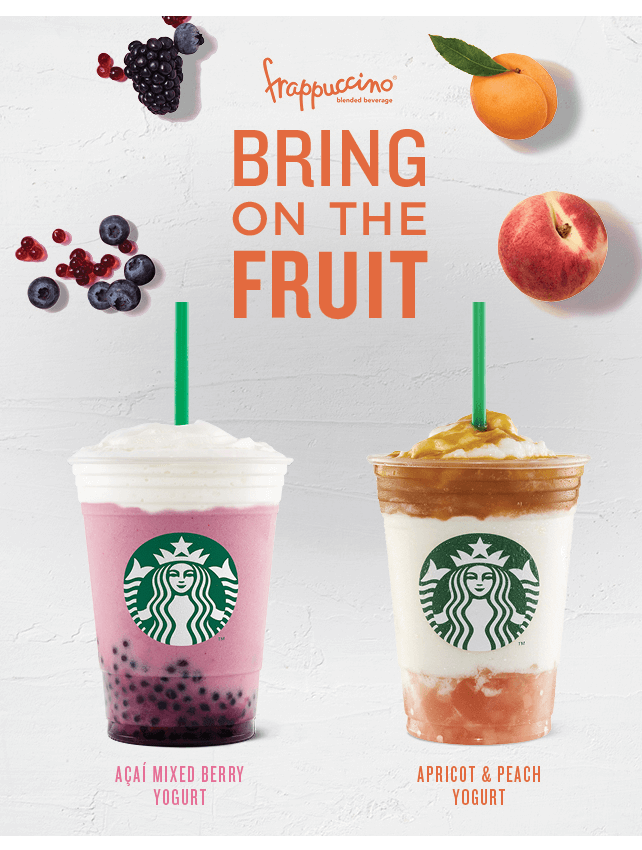 SUMMER SHADES CARD
Dive into summer nostalgia with the new Summer Shades Card. Available for an initial activation amount of ₱300 per card with a purchase limit of up to two (2) Summer Shades Cards per customer, per day. Available in all stores starting July 24, 2018.
Which drink are you trying first? The Acai Mixed Berry or the Apricot & Peach?