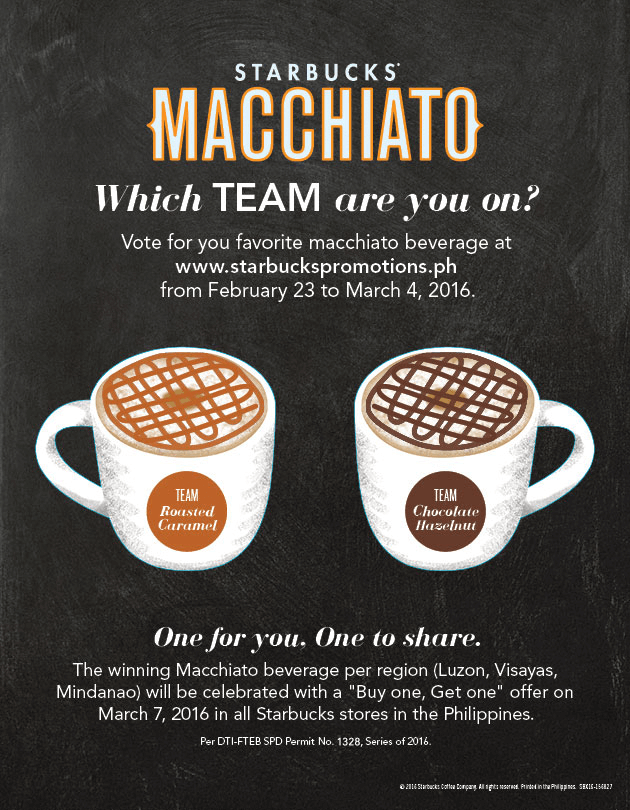 As you all know, one of my favorite drinks when I was a barista is the Iced Caramel Macchiato. I like that it sounds sophisticated when you're ordering it..(ehem). I like that it's milk in the bottom and then espresso shot on top, making it a two-tone drink. And of course, I like that the caramel drizzle on top doesn't melt when it's a cold drink, it just sinks at the bottom and you can suck through your straw injecting a sweet, buttery flavor whenever you take a sip of your coffee.
Just leave it to Starbucks to come up with new macchiato flavors with each passing year, allowing me to taste my favorite beverage in bold new flavors… and..GAhh, this year, they even have it in Frappuccino!
Oh, and another thing, Starbucks has launched two flavors! You can vote for your favorite Starbucks Macchiato beverage at www.starbuckspromotion.ph from February 23 to March 4, 2016. The winning Starbucks Macchiato beverage per region (Luzon, Visayas, Mindanao) will be celebrated with a "Buy One, Get One" offer on March 7, 2016 in all Starbucks store in the Philippines.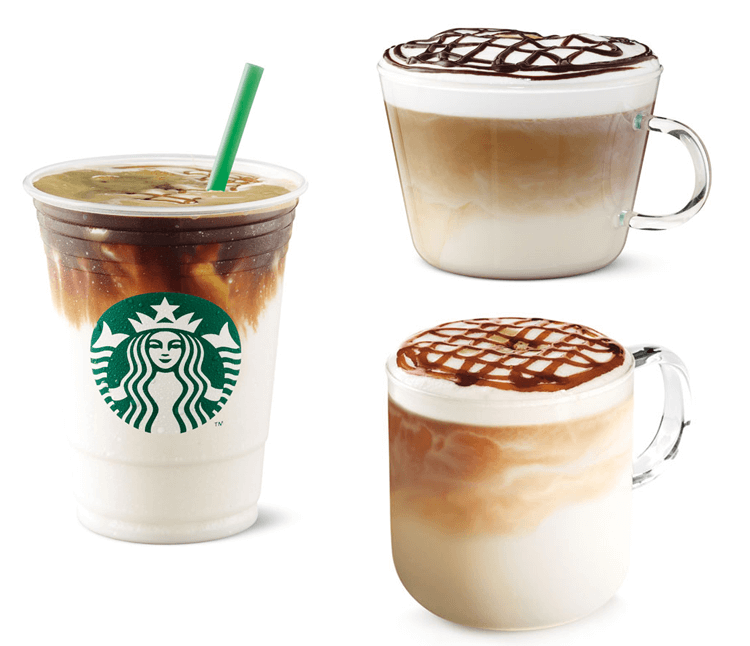 Here are the two new Starbucks Macchiato flavor profiles and the Caramel Macchiato Frappuccino…
CHOCOLATE HAZELNUT MACCHIATO (Short–₱150 Tall–₱160 Grande-₱175 Venti–₱185) combines layer upon layer of delicious chocolate and hazelnut flavors with Starbucks' best quality espresso.
ROASTED CARAMEL MACCHIATO (Short–₱150 Tall–₱160 Grande-₱175 Venti–₱185) is for the true caramel lover. Delight in its layers of smooth, velvety milk, top quality espresso, and deliciously rich caramel taste.
CARAMEL MACCHIATO FRAPPUCCINO® BLENDED BEVERAGE (Tall–₱150 Grande-₱160 Venti–₱170) Starbucks most popular Caramel Macchiato in a Frappuccino® variant. Enjoy the same delicious taste of smooth milk, caramel drizzle, and a shot of best quality espresso, but in a fun Frappuccino® form.
New Sweet and Savory Food Items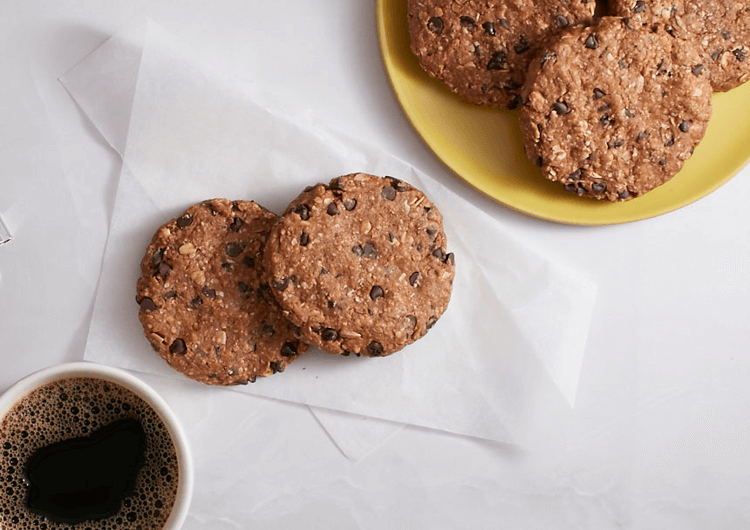 BANANA CHOCOLATE CHIP COOKIE (VEGETARIAN) (₱60) Banana, granola, oatmeal and dark chocolate in moist and chewy healthy vegetarian cookie.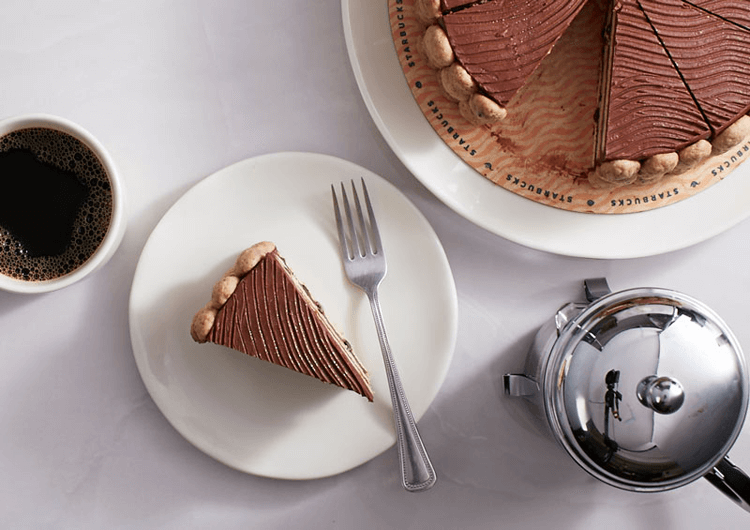 BELGIAN CHOCOLATE CHIP CAKE (Slice–₱130 | Whole–₱1,150) Layers of vanilla sponge cake with chocolate chips, milk chocolate ganache and frosted Belgian milk chocolate with mini chocolate chip cookies on the sides.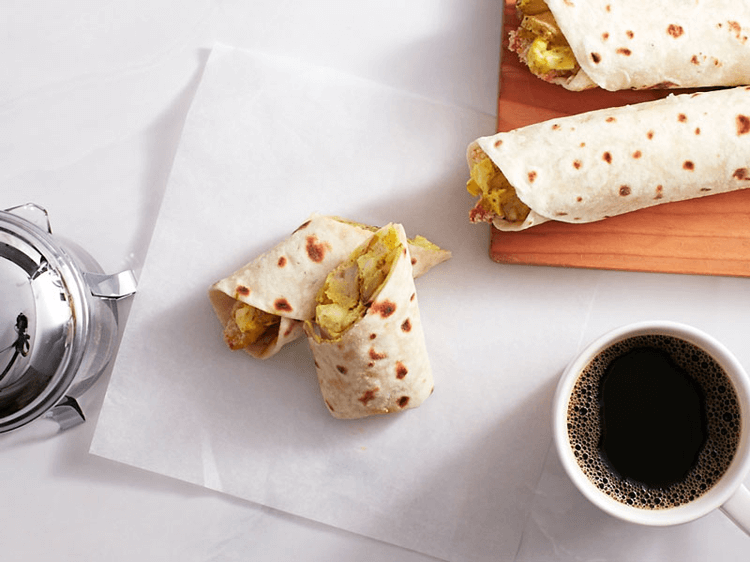 FISH AND POTATO WRAP (₱165) A tortilla wrap filled with moist breaded fish fillet, baked potato wedges and egg mayo dressing.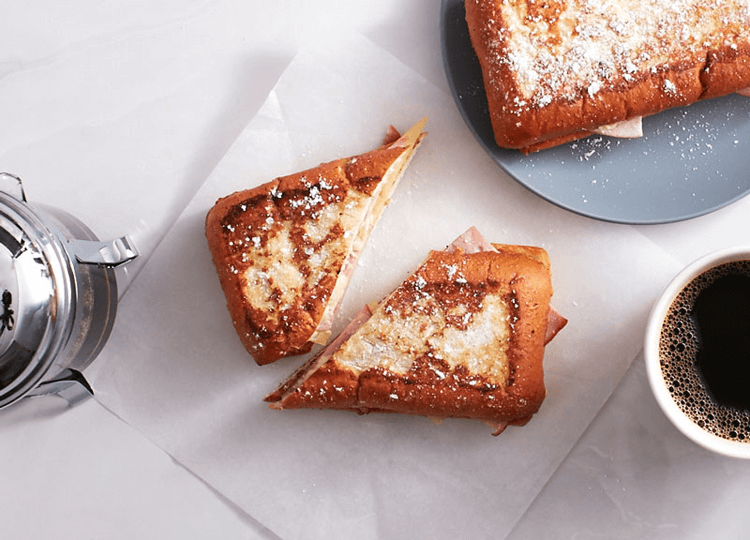 MONTE CRISTO (₱170) Farmer's ham and sharp parmesan cheese layered on sweet savory brioche French toast.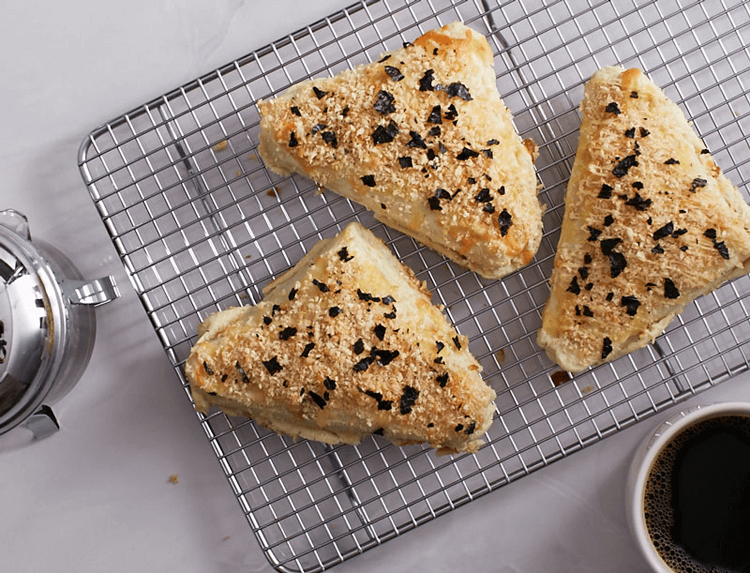 TUNA WASABI TURNOVER (₱120) Flour tortilla filled with wasabi tuna flakes topped with crunchy Japanese bread crumbs and roasted nori strips.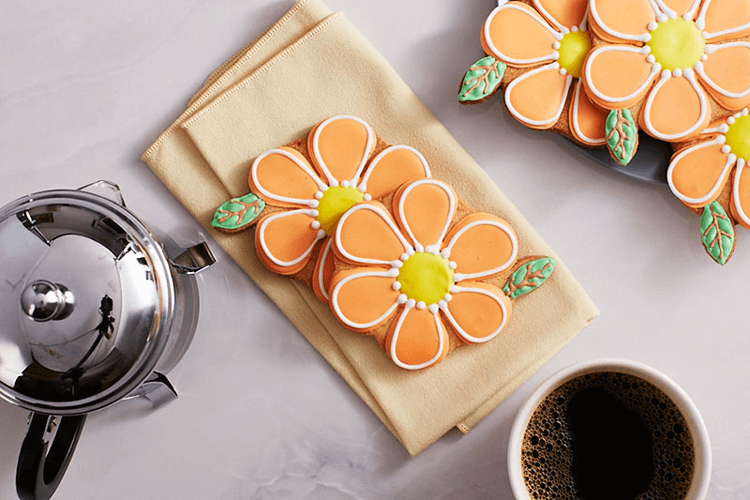 VANILLA BEAN SUGAR COOKIE (₱50) Buttery cookie flavored with vanilla bean decorated with an orange flower sugar icing.
Starbucks Card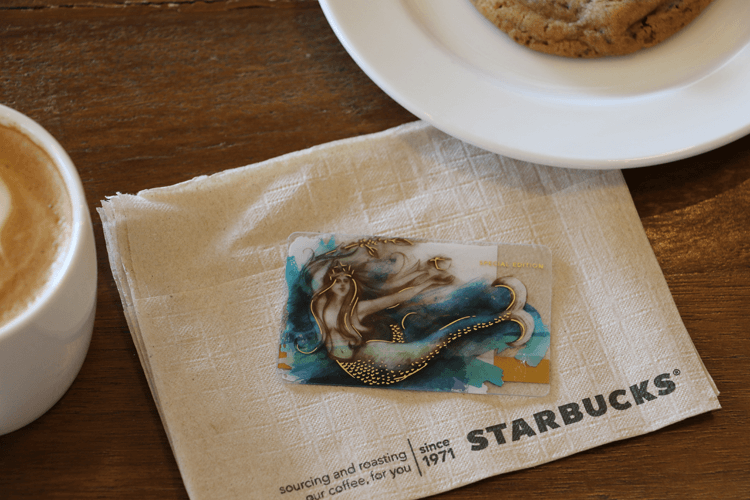 SPECIAL EDITION SIREN CARD
Taking a page off Greek mythology, Starbucks calls her the Siren. The Siren is hand-painted with water colors and represents the change of the season.
Available starting February 23 for an initial consumable load amount of ₱300. Purchase limit of five (5) activated Special Edition Siren Cards per customer per day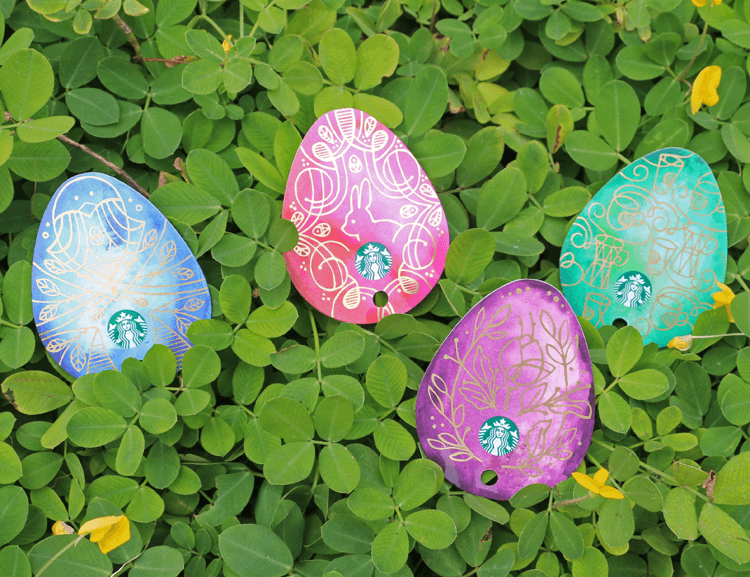 EASTER EGG DIECUT CARDS
Delightfully decorated eggs are a highlight of any Easter basket. Hop inside a Starbucks store and you'll find the perfect egg. It's time to get "eggcited" for the season! (This is a barcoded Starbucks Card)
Available starting February 23 for an initial consumable load amount of ₱500 each. Purchase limit of one (1) of each Easter Egg Card design per customer per day.