The Ketogenic diet has recently become one of the most sought out low-carb diets. It allows you to mainly eat fats, protein and minimal carbs. It causes your body to switch from getting its main source of fuel from carbs, and turning it into a form of energy called glycogen, to getting its fuel from fats instead and turning your energy into ketosis. Thus, you're putting your body's fat burning system to work and significant weight loss may occur.
The Keto diet garnered quite a lot of debate on whether it's a healthy diet or not. Studies have shown that besides dramatic weight loss, it also helps children or adults with seizures and epilepsy. For people who don't suffer from cholesterol, the diet actually works. However, you need to follow this diet for a few months before you see actual results. Consult with your doctor or nutritionist if this diet is for you.
Following a diet that restricts certain food groups can be quite tedious, especially if you don't know what to eat. Below are some recipe ideas you can make in your kitchen with just a few simple ingredients.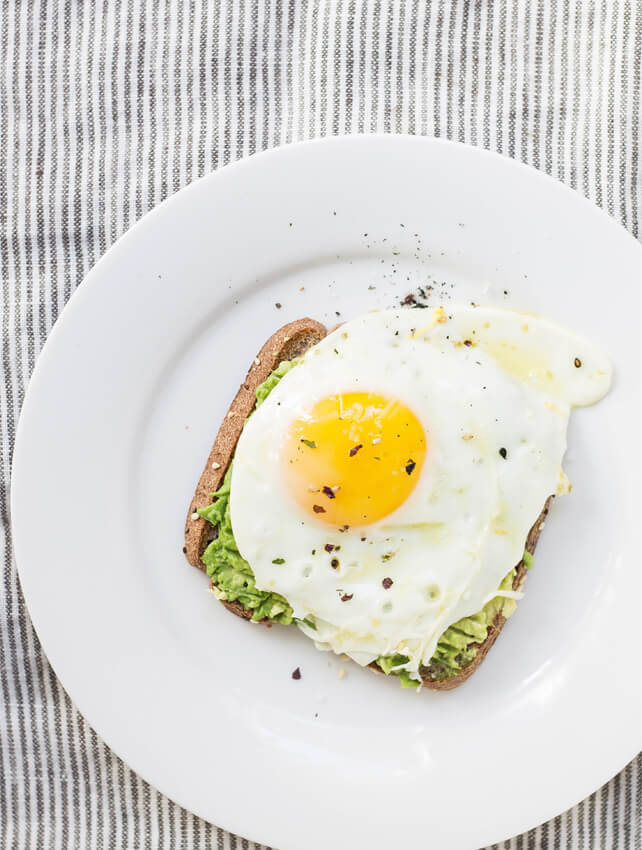 Breakfast Sandwiches with Keto Bread
Quitting bread is not easy. Thankfully, many recipes for Keto bread have emerged to satisfy that sandwich craving. For Keto low-carb bread all you need is:
6 egg whites
1 ½ cup of almond flour
¼ teaspoon of cream of tartar
4 tablespoons of butter
¾ teaspoon of baking soda
3 teaspoons of apple cider vinegar
2 tablespoons of coconut flour
Add the cream of tartar to your eggs and whip till it becomes foamy. In another bowl, mix the flour, baking soda, butter, vinegar and coconut flour and blend well. Fold into the eggs and blend well. Grease an 8×4 loaf pan and pour the mixture in it. Bake for 30 minutes in a preheated oven at 375 F. When bread is done, allow to cool before cutting into slices and make yourself a delicious grilled cheese sandwich or a BLT!
Skillet Chicken with White Wine Sauce
This recipe is perfect for a quick weekday dinner. All you need is 4 boneless chicken breasts, season them with salt, pepper and garlic powder, then sear in a preheated skillet with olive oil until golden brown. Cook the chicken for 6 minutes on each side, then remove from skillet. To make the sauce, don't clean your skillet, but add butter and stir in garlic and onions to cook until softened. Add the wine and bring to simmer as you scrape the bottom of your skillet to mix the brown bits of your chicken with the sauce. Stir in thyme, ½ cup of heavy cream and salt and pepper. Place chicken back into the skillet, reduce heat and leave to simmer for about 5 minutes. Garnish with some fresh parsley when done and enjoy!
Chocolate Muffins
Being on the Keto diet doesn't mean you can't satisfy your sweet tooth, there's always a way to have dessert. These muffins are absolutely rich in flavor.
3 Eggs
3 ounces of Butter, melted
1 cup Almond flour
1 teaspoon of vanilla extract
½ cup of artificial sweetener
½ cup of unsweetened cocoa powder
1 ½ teaspoons of baking powder
2/3 cup of Heavy Cream
½ cup of sugar-free chocolate chips
In a bowl, beat the eggs, vanilla extract and heavy cream. Then add the butter and artificial sweetener of your choice and mix well. Fold in the flour, baking powder, cocoa powder and blend well. Then add the chocolate chips and stir well and pour into a muffin tray that has been greased. Put into a preheated oven for 20 minutes on 350F.
Many people on strict diets can get a little sad and frustrated with the many food groups they must cut out. Being on a diet doesn't mean food will go bland, there are so many variations of the ingredients you must leave out and the taste will be just as delicious. So get creative, do a little research and make hearty and delicious meals.