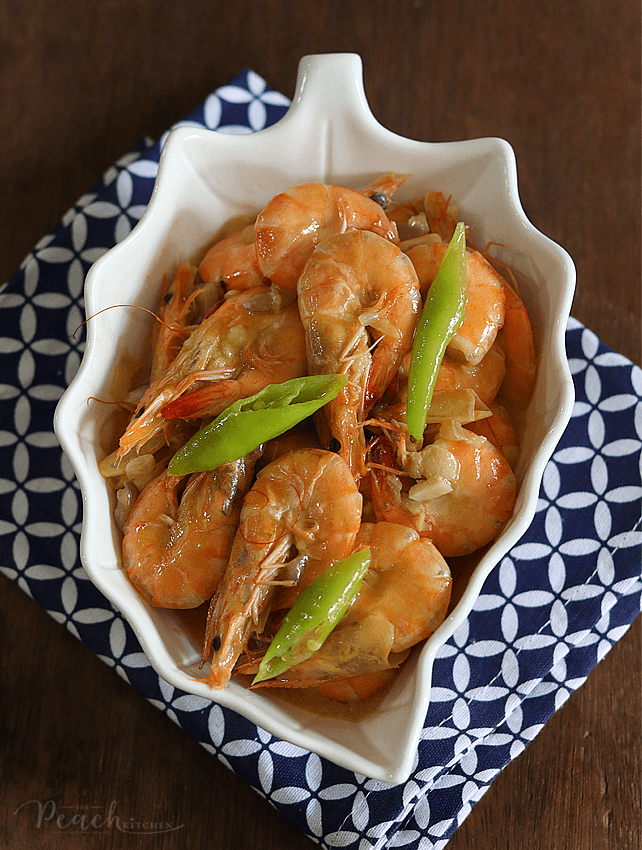 The last two weeks has been exhausting!! Ykaie had been having her Art classes at the Promil 4 iShine Talent Art Camp. It's been exciting and she really had fun. After the camp, there was rehearsal and recital. We were never home and we were eating out all the time. It was a bit difficult for us since we were on a low carb diet. We were not on strict low carb but still, temptations everywhere! Nakailang cups ako ng frozen yogurt sa Pinkberry sa SM Aura while waiting for Ykaie during rehearsal.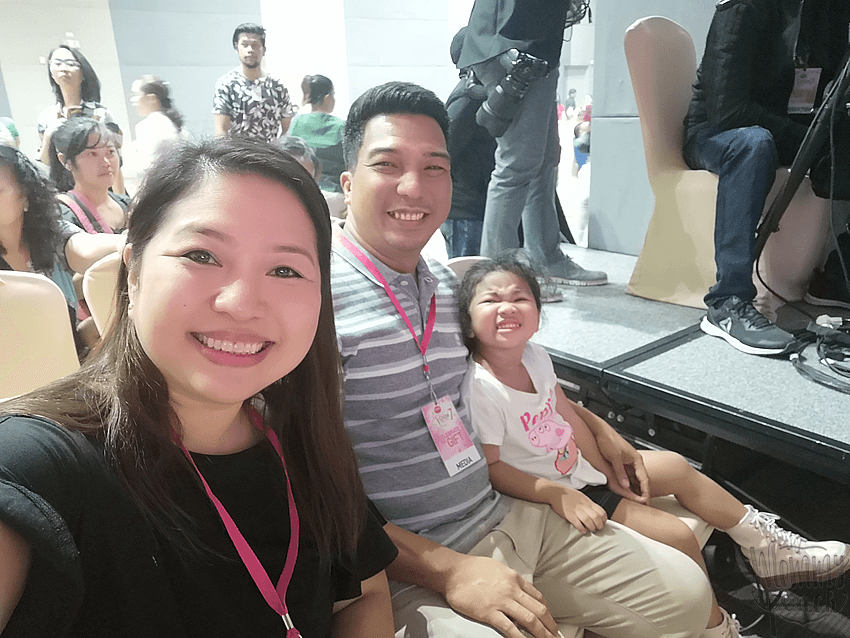 After the rehearsal was the recital. We couldn't be more proud of ate Ykaie and the rest of the iShiners. The recital ended at around 4-5pm. We were too exhausted to go home and we ended up staying the night at Red Doorz in BGC.
This week we are finally staying here at home and finally we are having some homecooked meals. First up on the menu is this Ginataang Hipon (Shrimp in Coconut Milk). It has minimal ingredients and so easy to cook. Perfect for exhausted human beings who wants to hibernate.. LELs.
Just sauté everything together and simmer the shrimp in the coconut milk. It's best if you let the coconut milk clot and produce some oil. It will give out a really nice flavor. Serve this with rice or with cauli rice f you're on a low carb diet.
Print
Ginataang Hipon
500g

shrimps, cleaned
If using fresh coconut milk, 1 cup coconut cream(first squeeze/kakang gata) + 1 cup coconut milk (2nd squeeze)
If using canned, 2 cups coconut milk

3

cloves garlic, minced

1

white onion, chopped

2

pcs green chili, sliced

1 tbsp

fish sauce

2 tbsp

cooking oil.
Instructions
Heat oil in a pan and sauté the onion and garlic until it becomes fragrant and translucent.
Pour in the coconut milk and fish sauce and let it simmer for 10-15 minutes until it evaporates and thickens.
Add the shrimp and the coconut cream. Mix well and let it cook for about -10 minutes.
Add the green chillies and simmer for 30 more seconds. You may add siling labuyo to make it more spicy.
Turn off heat, transfer to your serving plate and enjoy.
Notes
The nutrition information provided are only estimates based on an online nutritional calculator. I am not a certified nutritionist. Please consult a professional nutritionist or doctor for accurate information and any dietary restrictions and concerns you may have.
[foodie-nl id="29050″]
♥ If you make this recipe, kindly snap a photo and tag @thepeachkitchen on Instagram (OR hashtag it #thepeachkitchen). I'd love to see what you cook!