Eating clean (or eating real foods and not processed, junk foods to be exact) is so hard to do most of the time. The good news is there are many ways to outsmart your cravings while staying on the border of healthy eating! Here are six healthy alternatives during a craving strike.
1. Center Cut Pork Bacon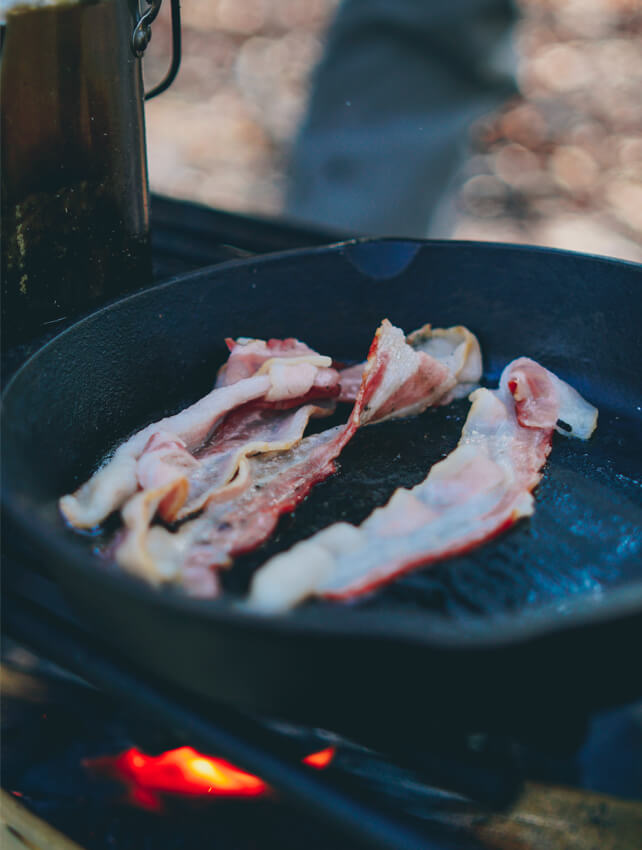 Are you craving for bacon? Then, have it! There's no need for you to curb it! But, here's the thing. Nashville-based nutritionist Sarah-Jane Bedwell, RD, LDN in her book "Schedule Me Skinny: Plan to Lose Weight and Keep It Off in Just 30 Minutes a Week" clarified that you need to make sure that you'll choose the center cut bacon. Yep, not turkey but real pork bacon.
Center cut pork bacon has the same nutrition to turkey bacon but tastes way better. It is leaner and has more protein, too! Center cut bacon has 6g of protein per serving, while turkey bacon has around 2g of protein per serving. The only difference is that center-cut pork bacon has 25 more calories than turkey bacon.
2. Spaghetti Squash
If you're looking for a low-calorie replacement that is as good as real pasta, then try spaghetti squash. Don't worry too much. It is easier to cook than how it looks, and if you don't know how to cook it, then I got you covered. Follow these easy-to-do five steps from cokieandkate.com:
Cut and turn it into half
Ge the seeds out
Pat a bit olive oil into the squash
Put it in the oven face down
Roast at 350 degrees
After doing the instructions and roasting it for 35 mins, expect a tender and mouthwatering spaghetti squash! What else to look forward to is its nutritional benefits. A cup of pasta has about 35g of carbs and 180 calories, but spaghetti squash has 10g of carbs and 10kcal a cup only. Spaghetti squash is also packed with nutrients like potassium and antioxidants such as beta-carotene.
3. Cauliflower Mashed Potatoes
Slash out that artery-clogging fat from whole milk and butter, and cut out around 200 calories per serving in your mashed potatoes when you add cauliflowers with it. The registered dietitian authors of "The Nutrition Twins' Veggie Cure" explained that cauliflower could reduce the risks of possible diseases, such as heart diseases and cancer.
That means cauliflower may prevent or reduce whatever risks that can be possible from the fat of the traditional ingredients of the mashed potatoes. You will not totally replace all potatoes in the recipe, but just some of it.
It's easy to add to one's weight loss diet too since it has fewer calories than potatoes. A cup of cooked cauliflower has around 25 calories only, whereas a cup of cooked potatoes is comprised of about 135 calories.
As a result, you'll be making a combination of mashed cauliflower and potatoes with fewer calories, but with the same texture, consistency, and flavor. Just watch out how much butter or milk you'll add so you can get rid of other calories.
4. Salty Peanuts
If you're craving something salty, don't settle for chicken soup and your junk food. Chomp on almonds sprinkled with salt, instead. A serving of almonds can immediately satisfy your craving. Needless to say, there's a need to be careful of its serving still. You know, too much is bad. Just keep in mind that portion control is the key.
Not only it is good for your waistline as it contains 162 calories and 14g of heart-healthy unsaturated fat, but also makes you feel satiated due to is 3g of fiber and 6g of protein. Studies also show that almonds can reduce blood sugar, cholesterol, and blood pressure levels. Plus, it can also promote weight loss since it can reduce hunger, as well.
5. Homemade Pizza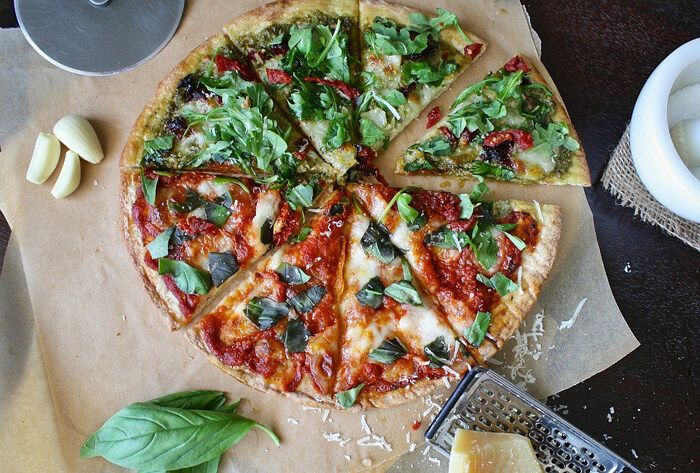 Just because you're trying to eat clean, doesn't mean you shouldn't enjoy the goodness of everyone's staple food pizza. But, make pizza healthier through whipping it up yourself. It's not that hard, and you can enjoy doing it with your friends or loved ones.
You can easily use whole wheat pita bread, rather than that insulin-surging refined bread used in fast-food pizzas. It contains fiber, nutrients, and high-quality, whole-grain carbohydrates. Then, spread a low-sodium tomato sauce on top of the pita bread. Either jarred or canned is fine. Both contain cancer-fighting macronutrients as much as from those fresh tomatoes. Tomatoes are rich in minerals and vitamins for women and men.
To be specific, it is the primary dietary source of lycopene, which can prevent the risks of breast and prostate cancers and other detrimental diseases. Ultimately, top your pizza with veggies or fruits of your choices to boost nutrients, antioxidants, and more nutrients.
6. Pistachios & Cassava pops
There's always a time when we crave for a few crunchy snacks. Aside from those healthy enthusiasts, who doesn't, anyway? However, potato chips are fried, processed ingredients with unhealthy levels of additives like sodium, fat, and sugar. These foods can lead to several health issues such as obesity, diabetes, high blood pressure, and diabetes.
Try guilt-free pistachios, instead. It still contains a rich flavor, creamy texture, and the satisfying crunchiness that you've been looking for. Hold up! We're not done, yet. It is low in calories, yet it offers a good source of protein and fiber, which are three more times healthier compared to typical chips.
Apart from it, pistachios are loaded with other antioxidants and micronutrients that can promote one's gut health, benefit blood vessels; lower blood pressure, blood sugar, and bad cholesterol levels, reduce weight, and many more. Due to its many health benefits, it is recommended to eat a handful or two pistachios daily.
Another alternative of eating chips is to have cassava pops or chips, which are 30% lower in fat. Throw some sunflower or pumpkin seeds in the mix, along with some weight-loss-friendly nuts for added texture. This combination will surely give you a Chex mix-Esque experience—best for parties!