So you finally decided to start the keto diet. The problem is: like every other pinoy or pinay out there, you love eating rice. You cannot live without rice. Paano kung ang ulam ay Sinigang, Binagoongan, o Kare-Kare? Diba hindi sya masarap without rice? Have I got a solution to your problem — Make Cauliflower Rice, or Cauli Rice Or KETO RICE!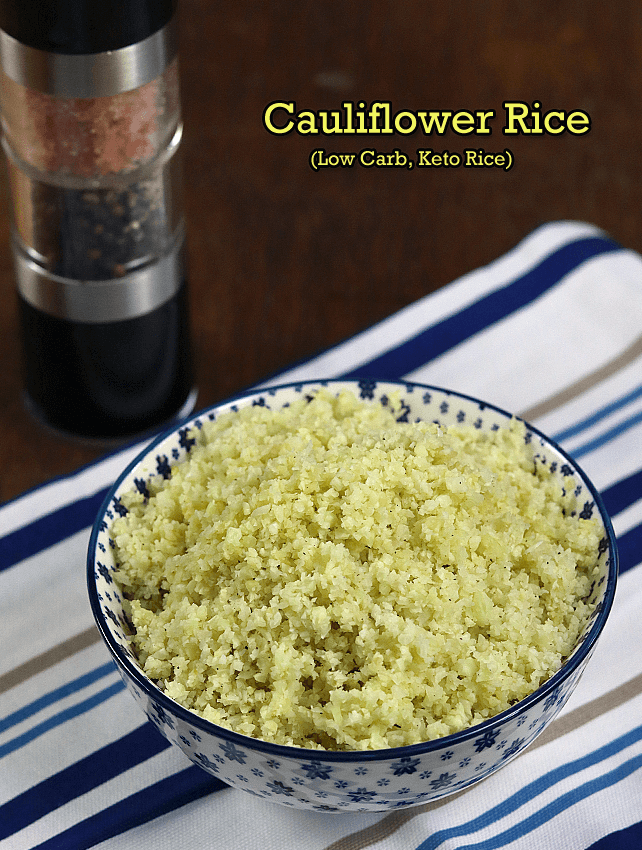 Yes, it's easy to make and it's a good enough rice substitute because it tastes similar to rice when you run it through a food processor and make it resemble rice. It's like tricking your brain that you're still eating rice, right?
Three years ago, I started to make the switch to Cauli Rice. But I sort of fell off the wagon and went to back to unhealthy eating last year. This year, I am hopping back in the wagon and doing a low carb diet. Hopefully, I get to maintain being healthy. My gahd! Ang hirap naman kasi kaya lang kailangan because I come from a family of diabetics. And of course, I don't want to be a diabetic.
Before, when I make my Cauliflower Rice, I add a tablespoon or a teaspoon of oil. This time, I found out that you actually don't need the oil and it's so much better without it unless you're making Garlic Cauliflower Rice or what I call Cauli-Sinangag, then you'll need oil to fry the garlic.
Here, watch the video so you'll know what I'm saying.
HOW TO MAKE CAULIFLOWER RICE VIDEO
See. It's easy to make lang, diba?
So, mare, if you're planning on starting that Keto Diet or that Low Carb diet (LCIF) pero nag-aalangan ka dahil RICE IS LIFE for you. Ay naku wag na. Just make Cauliflower Rice para naman hindi malungkot ang mga iluluto mong yummy Keto Ulams!
OTHER CAULIFLOWER RICE RECIPES YOU MIGHT LOVE…
Print
Cauliflower Rice (Keto Rice)
1

head cauliflower
salt and pepper to taste, I used himalayan salt
Instructions
Cut cauliflower into large florets.
Rice cauliflower using a food processor. Or grate by hand on box grater until it resembles grains of rice.
Heat a non-stick skillet.
Add cauliflower rice and saute until just cooked through, about 5 minutes.
Season with salt and pepper to taste.
Transfer to a plate and serve
♥ If you make this recipe, kindly snap a photo and tag @thepeachkitchen on Instagram (OR hashtag it #thepeachkitchen). I'd love to see what you cook!