If you are determined to eat clean, then you know the struggle of being tempted to go off your diet just once by stopping for take-out on your way home. Unfortunately, one fast-food meal often leads to two, and you have set yourself up for disaster. Instead, use these easy clean eating recipes that can be made in under 30 minutes.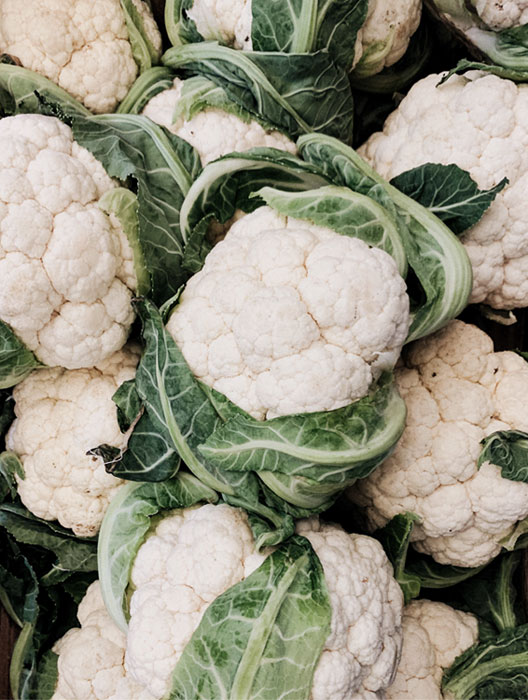 Loaded Cauliflower Mac and Cheese
Every member of your family, including your children, will love loaded cauliflower mac and cheese.
Ingredients:
1/2 pound bacon
2 heads cauliflower
1/2 cup full fat coconut milk
1/2 cup nutritional yeast
1/2 teaspoons fine sea salt
1/4 teaspoon ground black pepper
1 teaspoon finely chopped fresh chives
Instructions:
Cook bacon over medium-high heat until crispy.
Drain fat from the pan but do not wipe clean.
Cut florets off of the cauliflower stem.
Bring 4 inches of water to a boil. Put cauliflower in a steamer basket. Steam cauliflower above boiling water for 12 minutes.
Place cauliflower in the pan where you cooked the bacon.
Add coconut milk, nutritional yeast, sea salt and black pepper.
Cook for five minutes over medium-high heat.
Stir in chives.
Crumble bacon and add it to the cauliflower.
Serve and enjoy.
Cookie Sheet Meal
Your family will love the bright colors and awesome taste of a cookie sheet meal, and you will love the easy cleanup. The leftovers make a delicious late-night snack.
8 skinned chicken drumsticks
1 1/8 teaspoon kosher salt
½ teaspoon poultry seasoning
1 teaspoon garlic powder
1/8 teaspoon black pepper
2 eggs
1 cup breadcrumbs
1/3 cup Parmesan cheese
2 sweet potatoes
7 cups broccoli florets
2 lemons
Instructions:
Preheat oven to 425.
Place chicken in a large bowl.
In a small bowl, combine kosher salt, poultry seasoning, garlic powder, and black pepper. Stir to combine well.
Add juice from one lemon and stir again.
Drizzle mixture over chicken.
In a small bowl, beat two eggs.
Add breadcrumbs and Parmesan cheese to eggs.
Pour egg mixture into a large plastic bag.
Working one piece at a time, put chicken in the bag and shake vigorously. Remove chicken from bag and put on cookie sheet.
Bake chicken for 15 minutes.
Scrub each sweet potato and cut each into eight wedges.
Put sweet potatoes on half the cookie sheet and bake for five minutes.
Combine the remaining ingredients and place on the other half of the cookie sheet. Bake for 10 minutes or until sweet potatoes are tender.
Garlic Shrimp and Broccoli
You and your family will be sitting down to eat quickly when you make this scrumptious recipe.
Ingredients:
1 pound peeled and deveined shrimp
1 cup broccoli florets
½ cup water
1 tablespoon olive oil
1 teaspoon garlic powder
½ teaspoon ground ginger
4 tablespoons honey
3 tablespoons soy sauce
Instructions:
Put water in a bowl. Add broccoli. Cook for two minutes in the microwave.
Combine the remaining ingredients, except shrimp.
Divide the garlic mixture in half.
Place half of the garlic mixture over shrimp.
Let the shrimp sit for 10 minutes.
Place shrimp in a skillet and sear on both sides until no longer pink.
Add remaining garlic mixture and broccoli. Let the mixture get warm.
Serve and enjoy.