A hog roast hire can be the perfect addition to any event. And there is no better time to hire one than now. After all, the sun is finally shining and summer is well and truly underway. For most people, this means lots of barbeques with friends and family, and there is no better way to host a top barbeque than by treating your guests to a scrumptious hog roast. A roasted pig tastes absolutely delicious and is guaranteed to impress. Plus, it is a great option for those who want to be healthy, as it teams well with salads and healthy side dishes.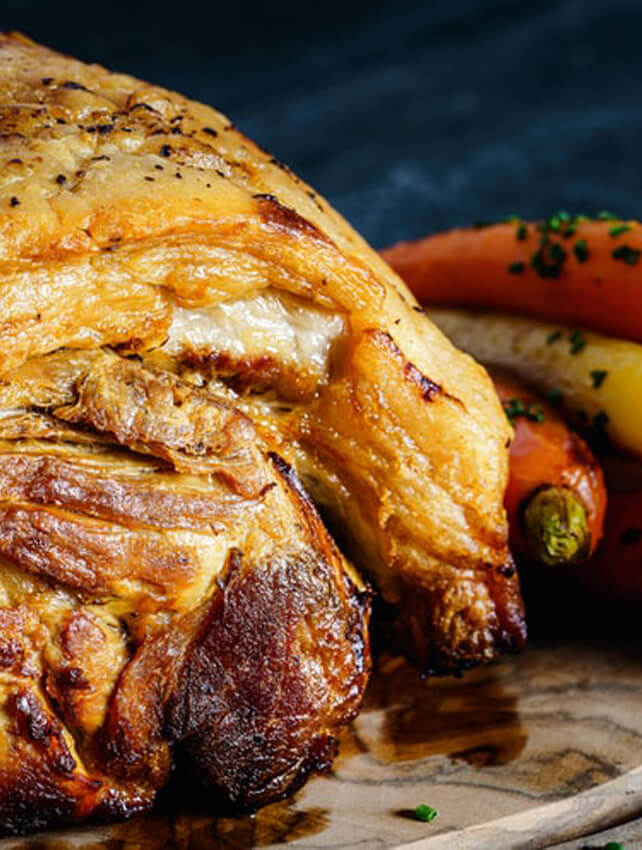 There are lots of companies that offer hog roast hire throughout the country. Therefore, you won't be short of places to hire from, and then you can team this with your own fun recipes for side dishes. Nevertheless, this is not a decision you should make lightly. It is important that you take the time and the effort to find a top-quality company. After all, you need to ensure you benefit from the best machinery and the finest meat. This article aims to give you a helping hand with that by providing points of consideration to think about when narrowing down your search for the best hog roast hire business. 
Does the company offer a fair price for their hog roast hire service?
You don't want to pay over the odds for hog roast hire, nevertheless you should be mindful of going for the cheapest hire service you find too. After all, if you find the service for a remarkably low price, then the likelihood is that the machinery is of lower quality in comparison to all of the rest on the market. Alternatively, it could indicate that the service is not as thorough as others e.g. you may not receive any instructions or the option of a set-up. The best thing to do is to compare prices on various websites in order to get a good idea of what a fair and realistic charge is. Typically you can expect to pay anything between £100 and £200 for this service. And remember to discover what the price actually entails. 
Does the company deliver the machinery to your door?
Most companies will deliver the hog roast machinery directly to your door. However, there are those that will expect you to pick up the machinery from their store. This can be of a great inconvenience. After all, the machinery can be large and hefty, and this makes it very difficult for you to carry around yourself. It is always best to go for a company offering delivery as it will make your life much easier. 
Is set up included as part of the service?
If you have never used hog roast machinery before then it is highly unlikely that you will know how to set it up. A lot of companies offer a setup service as part of their deal. However, there are other businesses that provide a setup option at a small added fee. Whatever the option, it is always recommended that you take advantage of this. After all, you don't want the added hassle of trying to put everything together. 
Does the service contain any other extras?
Some companies will offer their customers the opportunity to purchase the pig itself from them. In addition to this, they may also provide a gas bottle in order to power the machinery. These add-ons differ from business to business. Therefore, it is recommended that you assess the different options in order to find the best package deal for you.
Is the hog roast machinery of a good quality?
It is important to make sure you go for a company who provides excellent machinery. After all, if the hog roast machinery you use is not of top quality, then the pig you cook will not taste as good as it otherwise would. This is evident in all types of cooking. If you were to use cheap pans in your kitchen then you would experience frequent burning and your food would be likely to stick to the surface too. It is certainly worth its weight in gold to benefit from machinery that is of a high standard. A quality machine is thus essential if you want to taste the finest roasted hog. 
Does the machinery come complete with easy to follow instructions? 
Make sure the company provides you with a guide on how to use the hog roast machinery properly. This is essential. After all, you want your guests to enjoy good quality food, and knowing how to use the machinery in the best way plays an integral role in this. Ask the company to explain how to use the machinery and try and get your hands on written instructions too so you can refer to them whilst using the hog roast machine. 
Have other customers been happy with the hog roast hire service they received?
Most companies will have a space on their website dedicated to customer reviews. If not, then it is likely that you will be able to get your hands on some through browsing the web. It is always a good idea to take a look at these. After all, any business can say that they offer a five start service or the finest machinery, but whether they do or not is an entirely different question. Reading testimonials from previous customers can provide you with an honest analysis. They will tell you the information you truly want to know. And you can rest assured that if they have experienced a bad service then they will be more than happy to warn everyone away from spending their hard-earned cash on the same thing. 
If you use this article as a guide then you should have no issue finding the best company for hog roast hire. Remember to discover what the service entails, find a reasonable price, ensure the machinery is of a top-quality, and make sure you receive a setup service and thorough instructions regarding how to utilise the machinery properly.