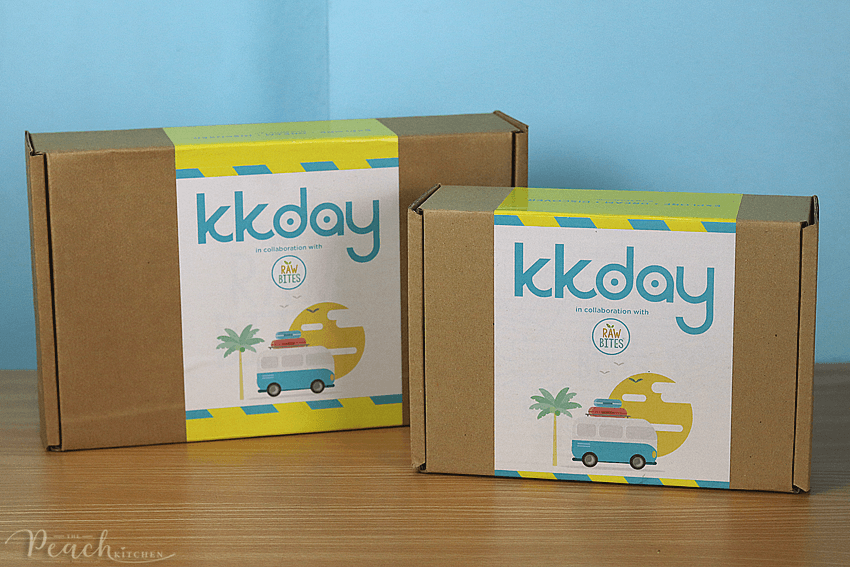 Do you love snacks? I do. I love snacking all day. If you're an avid reader of my blog, I bet you already know that I even joined a snack swapping community before back in 2008 -2009. (Check out: Snacks from USA, Snacks has Arrived, Snacks from Germany)
The snack swapping community has long been dissolved and I stopped snack swapping because the post office has taxed me horrendously for each snack box that arrived.
But my family is serial snacker and I have to continuously refill our snack supply or else they will come to me looking for snacks. Don't get me wrong, I like making homemade snacks but with the adjustment of the kids' to online distance learning, I find myself a lot more busier than usual.
These days, I'm also on the lookout for healthier snack alternatives… so I'm glad KKday sent me samples of their Healthy Snack Boxes!
WATCH THE UNBOXING HERE:
KKday is the leading travel E-commerce platform in Asia that connects travellers with authentic local tours and activities. However, with the recent global pandemic the travel industry is at a halt. So they started offering lifestyle products during this time of non-travel. They are now offering…
Snack boxes: they bought in signature snacks from Korea/Japan/Thailand/Taiwan for people to enjoy at home – these are usually highly-coveted souvenirs that people purchase abroad as gifts for friends and family at home. They have Taiwan, Korea, and Japan snack boxes — so para ka na ring nag-travel… through snacks nga lang.. hihihi
K-Pop boxes: They are familiar with the impact of K-Pop in the region and even their own blog has highlighted many Kdrama content and seen great success. They have culture boxes and BTS Army merchandise up for sale.
Healthy eats: They have been seeing high demand for healthy snack boxes, so Raw Bites (both locally made & imported from the UK) has been quite popular with its reasonable price. This is definitely good to binge on (versus Cheetos) while watching Kdrama.
THESE ARE THE HEALTHY SNACK BOXES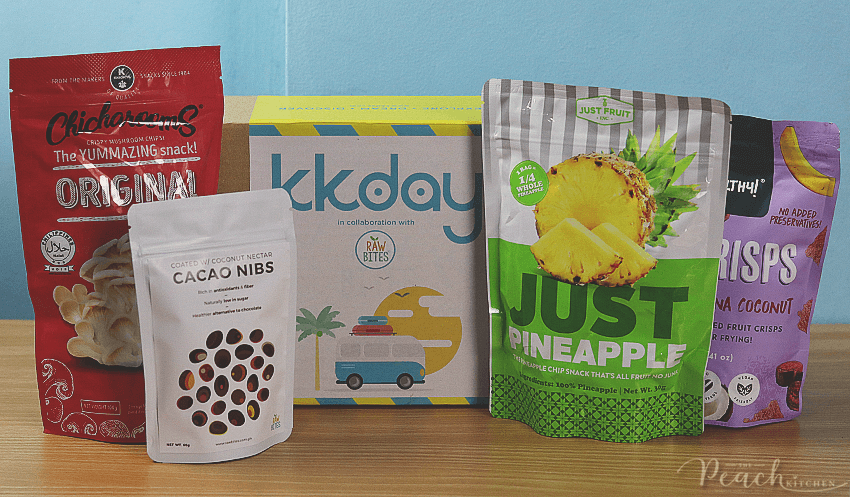 Raw Bites Local Healthy Snack Box
This box contains healthy local snacks made with ingredients native to the Philippines.
Just Fruit Freeze Dried Pineapple 20g
Oh So Healthy! Coconut Purple Yam Banana Crisps 40g
Raw Bites Coated Cacao Nibs 60g
Chicharooms Mushroom Chips 100g
I love all these snacks but the Chicharooms Mushroom Chips is my favorite!
Should you want to purchase this box, just click this link here: Order Raw Bites Local Healthy Snack Box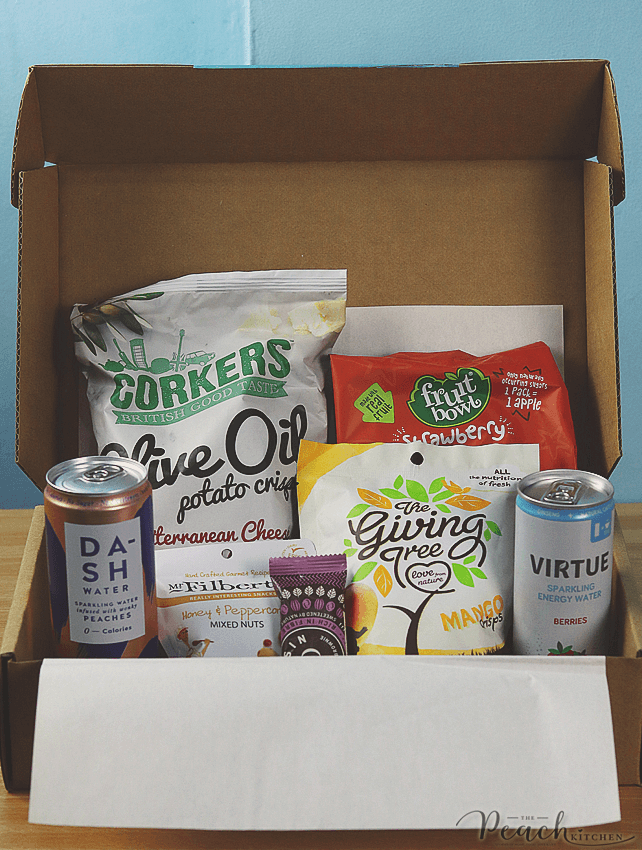 United Kingdom | Raw Bites Healthy Snack Box
These are yummy and healthy snacks delivered to your doorstep straight from the UK with this special snack box specially curated by Raw Bites. You even have the option to fill the Raw Bites box with 4, 6, 7, or 8 goodies. It's your choice.
Dash Fruit Infused Sparkling Water 330 ml
Virtue Energy Sparkling Water 250 ml
Mr Filbert's French Rosemary Almonds 110g
The Giving Tree Freeze Dried Mango Crisps 18g
Corkers Med. Cheese & Onion Potato Crisps 130g
Fruit Bowl Strawberry Flakes (5 x 18g)
Pulsin Fruit & Nut Bar 35g
My personal favorites from this box are the two sparkling waters, Strawberry Flakes, and the rosemary almonds.
Should you want to purchase this box, just click this link here: Order United Kingdom Healthy Snack Box
Reminders when you order:
Processing Period: 3-4 days upon payment confirmation
Delivery Period: Pick-up is arranged next day after processing
Travel time: Expect 2-3 days for Metro Manila orders, 3-7 days for Provincial
GIVEAWAY TIME
Would you like to try these snack boxes for yourself? Well, I've teamed up with KKday and we will be giving away two snack boxes to two lucky The Peach Kitchen readers. One reader will get one box.
It's very easy to join, just follow the mechanics below:
Like and Follow The Peach Kitchen and KKday on Facebook.
Follow @thepeachkitchen and @kkdayph on Instagram
Leave a comment below this post + your IG handle
Watch this YT Video: https://www.youtube.com/watch?v=HnlwPHGTMq4 and leave a comment.
Like, Comment, and share this FB Post: https://www.facebook.com/PeachKitchen/posts/3562486153802941
This contest is open to all readers.
Please follow and complete ALL the requirements.
There will be two (2) winners.
This giveaway will start from Sept 15 , 2020 until Sept 20, 2020
I will announce the winner on Sept 21, 2020
Good Luck and Thank you so much for joining!