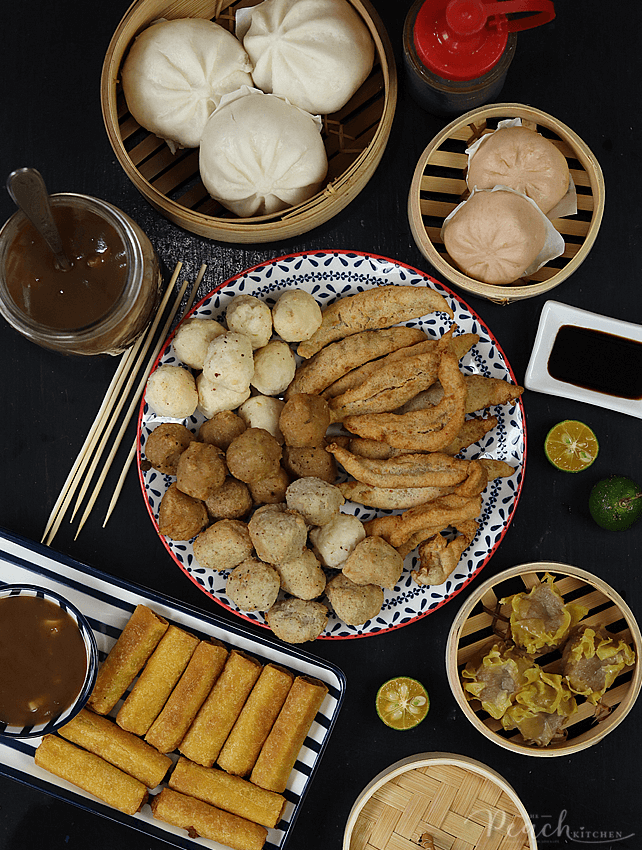 Before the pandemic started, it's very easy to buy street food because you'll definitely see a street food cart on almost every street corner you'll pass by. Syempre we have a favorite vendor at talagang dinadayo pa namin sya. It's so much fun bonding with the family on different kinds of pica-pica — and it's very affordable too.
But because we are in a pandemic, we had to stay home and cook at home to keep our family safe. Good thing there's Mekeni Bayani Product Line — offering squid balls, chicken balls, kikiam, siomai, siopa, and lumpiang shanghai. We can now bring home these affordable street food in packs, cook it, and enjoy it with our family in the comforts of our home.
I personally love the sweet Minipaos and the Lumpiang Shanghai. Ykaie loves squid balls and kikiam. And Twinkle loves the siomai.
What is Mekeni Bayani Product Line?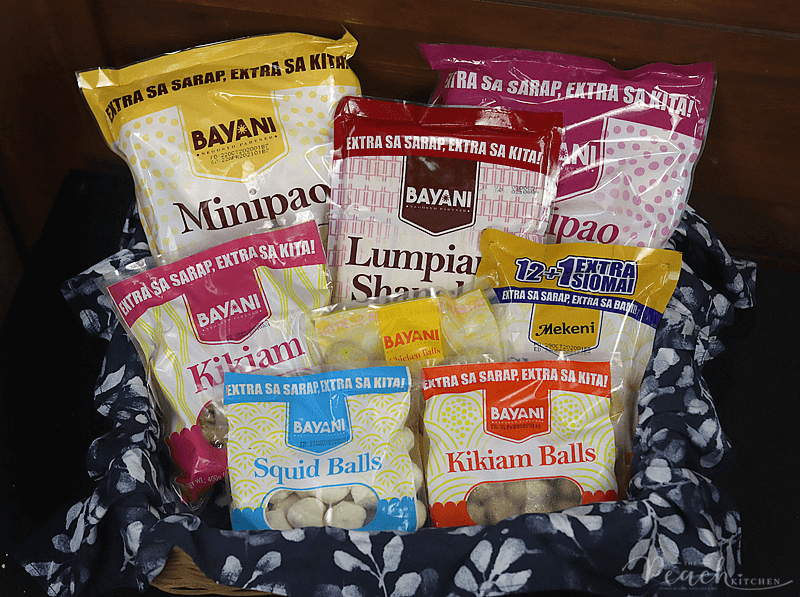 Bayani Product Line (also known as Bayani Negosyo Partner) is Mekeni Food Corporation's range of frozen street food products that most Filipinos love.
These are all affordable, safe, high-quality street-food line, which mainly caters to microenterpreneurs and those who operate neighborhood food carts and stalls, is Mekeni's way to help more Pinoys start a small business and provide means to support their families.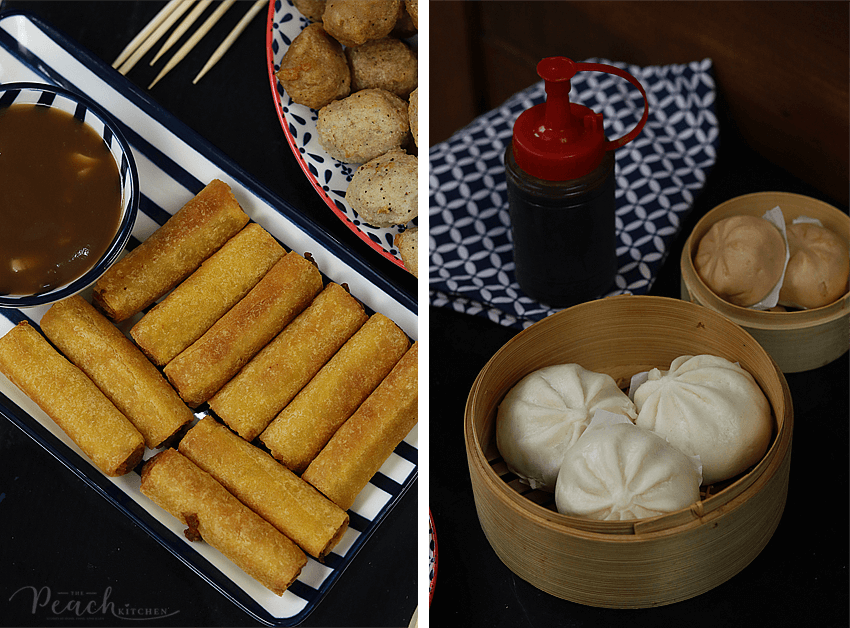 They have ready-to-eat Siopao and Minipao. The Bayani Siopao has two variants: Pork Asadao and Chicken Asado (Available in 1.7kg packs for ₱141.00). It also has a Minipao version for only ₱51 per 500g pack.
The Minipao also has sweet variants: Salted Caramel, Ube, Chocolate, Red Mongo, and Custard. These are available for ₱62 to ₱80 per 500g. I love the ube and the red mongo!!
Mawawala ba ng party favorite nating Lumpiang Shanghai? Of course not! There are three variants available: Pork, Chicken, (available for ₱65 per 400g pack) and Dynamite (available for ₱88 per 400g pack).
Sa mga tusok-tusok naman, syempre there's…
Squid Balls (available for ₱20.90 per 200g pack and ₱38.25 per 400g pack)
Chicken Balls (available for ₱20.90 per 200g pack)
Kikiam Balls (available for ₱20.90 per 200g pack)
Kikiam (₱40.25 per 400g pack)
The siomai, that's yummy whether fried or steamed, si available in pork, chicken, and beef variants. There are two sizes, Negosyo – 1Kg for ₱115 and budget – 200g for P24.75.
Grabe! Sobrang affordable no? Pwedeng-pwede ipang-negosyo.
Bayani is  available in Mekeni Home2Home Delivery, Mekeni Food Outlets, wet markets, and online stores.
For more details, you may drop the Mekeni Facebook Page.
Print
Manong's Street Food Sauce
2 cups

water

2 tbsp

soy sauce

2 tbsp

cornstarch

1/2 cup

brown sugar

3

cloves garlic

1

small onion

1

siling labuyo (optional)
Instructions
Just combine everything in a pot.
Stir to dissolve the brown sugar and cornstarch.
Turn the stove on and let it boil in low heat.
Turn off heat and enjoy with any street food