Probably the biggest misconception about veganism is that vegans only eat bland, flavorless meals because they do not have meat or dairy in their diet.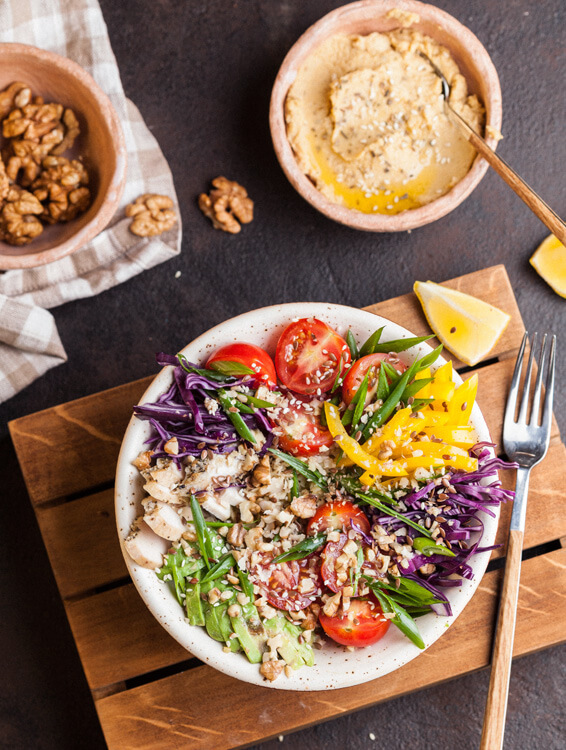 In this article, we will debunk this misconception by listing down 10 mouthwatering foods and meals that vegans can enjoy without breaking their dietary restrictions.
Cake
It might be difficult to imagine cake without eggs, cow's milk, and dairy butter. However, it's completely doable by substituting banana or flaxseed for eggs, non-trans fats for dairy butter, and almond milk or any other plant-based milk for cow's milk.
With these substitutes, you can practically make any kind of vegan cake you like, so no, you don't have to say goodbye to your favorite moist chocolate cake after going vegan.
Pasta
You might be worrying if you can enjoy pasta without cheese toppings, but you don't have to. Believe it or not, there are vegan cheese sauce recipes that actually taste amazing. Most vegetarians are apprehensive about taking it all the way because they don't think they can let go of cheese. But once they try this amazing recipe (which does not taste like plastic at all, and is completely melt-quick), the switch just becomes doable.
Green Juice
Smoothies and fruit shakes are also allowed in a vegan's diet, so long as they are plant-based, of course. This is really good because beverages like green juice have wonderful benefits, aside from being absolutely yummy. When you get healthy glowing skin, improved energy, and a more manageable weight, you wouldn't even miss having milkshakes — unless they're made of almond milk, of course.
Hummus Quesadillas
Earlier, we mentioned nacho cheese sauce alternatives for pasta. But if you need something a little bit more solid for things like tacos and quesadillas, you can always go for the ever-reliable hummus.
Black Bean Soup
Trust us, you actually don't need meat broth to make a hearty soup that you can look forward to eating when it's raining out or when you're sick. Plant-based soups that use vegetable broth, just like black bean soup are just as satisfying and completely guilt-free.
Thai Curry
Coconut milk, curry paste, and vegetables — these are the only things you need for an awesome Thai-style curry, which is always, always a good idea. Be careful about buying or ordering ready-to-eat Thai curry though, because some chefs use ingredients like shrimp paste, fish sauce, or chicken broth to add flavor to the curry. These things are not necessary to make amazing curry, so make sure the one you're getting is actually 100% plant-based.
Kimchi
We've already established that vegan food is far from bland if you know how to get creative with your plant-based foods, but it might certainly feel like something is missing from your palate at the beginning of your vegan lifestyle, especially if you have been eating meat and dairy for years. To remedy this, you can add a serving of kimchi to your meals for added texture and flavor. You can easily prepare large batches of kimchi at home, of course without non-plant-based additives, and add it as a side dish when you eat.
Ramen with Miso Shiitake
People who say ramen is not ramen without chashu are sorely mistaken. All you need is miso, dried kelp, and shiitake to achieve that rich broth and wonderful mix of flavors that will take you back to the last time you were in Japan.
Spring Rolls
It's a struggle to keep even non-vegans away from spring rolls in dinner banquets and dinner events — that's how good these are.
Pad Thai
Authentic pad thai from Bangkok does not necessarily feature an egg wrap or shrimp/chicken as toppings. Those are merely embellishments. To make amazing vegan pad thai, you just need rice noodles, peanuts, cruelty-free oil, veggies, and the best tofu you can find, and voila! Dinner is served.
So if you are on the fence about shifting to a vegan lifestyle because you think you'll be missing out on delicious food, think again. Being vegan means finding joy and satisfaction in eating plant-based meals, but that doesn't mean it's a commitment to eating bland food. You just really have to be creative about eating your fruits and greens and putting them together to create hearty meals that are cruelty-free and sumptuous all at the same time.