For a lot of people, microwave ovens serve two main purposes: to reheat food and to cook microwave-ables like popcorn or noodles. However, there are actually a lot of recipes you can prepare using only a microwave oven (and some microwave-safe containers, of course).
From simple breakfast dishes to delectable cakes, here are more reasons for you to use your microwave more or find a microwave oven for sale and buy one ASAP if you don't have one yet:
Poached and Scrambled Eggs
First in the list are something a little more basic: poached and scrambled eggs. For poached eggs, note that you may not get that same effect where the whites wrap around the yolk; however, the texture is guaranteed to be the same. Simply fill a microwavable bowl or mug with 1/2 cup of water, slip in the egg, and prick the yolk using the tip of a knife. Then, cover the top of the mug or bowl using cling wrap and microwave at the highest setting for 1 minute.
Meanwhile, for scrambled eggs, crack two or three eggs into a bowl or mug then add a bit of milk if you want to fluff them up. Add your choice of seasonings, like egg and black pepper, and beat to combine the ingredients thoroughly. Pop the mixture into the microwave for about 2 minutes; make sure to stop and stir every 30 seconds. As a bonus, there's no need for cooking oil so this recipe is a healthier version!
Mac and Cheese
While you can buy instant microwavable mac and cheese, you can definitely make your own creamier, cheesier recipe. All you need are the following:
1 ½ cups elbow macaroni
2 cups whole milk
1 cup shredded American cheese
1 cup shredded Monterey Jack cheese
¼ cup grated Parmesan cheese
2 oz cream cheese
1 tsp Dijon mustard
salt
To start, get a large microwavable bowl and stir in the macaroni, 1 cup of milk, and ¼ teaspoon of salt. Cover it with plastic wrap and poke a hole in the center to act as a vent for the steam. Microwave this for about 4 minutes on the highest setting, then take it out to stir. Cover again and microwave for about 1 ½ minutes on high in a 1,100-watt oven or for 3 ½ minutes on high in a 700-watt oven.
Then, add the remaining milk, all the cheeses, and mustard. Stir and then cover the bowl with plastic, then pop into the oven for 4 more minutes until all the cheeses are melted.  Afterwards, you can microwave for 30-second increments if there are still bits of unmelted cheese. Serve and enjoy—just be careful since it's going to be piping hot for a few minutes!
Poached Salmon
For some healthier fare, try steaming or poaching salmon in your microwave. Lay out some thin lemon slices on a glass baking dish, then place thawed salmon fillets on top of the lemons. Sprinkle some salt and pepper on top, then add some water for steaming. Cover the baking dish with plastic wrap and microwave for about 8 minutes or until the salmon turns opaque.
You can eat the salmon as is, combine with some rice, or use it as a topping for salads or noodles.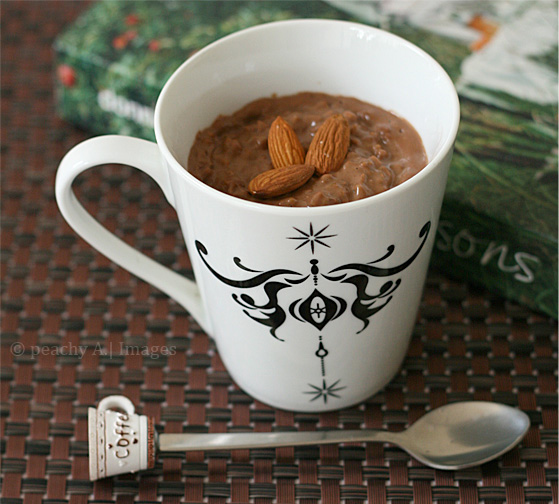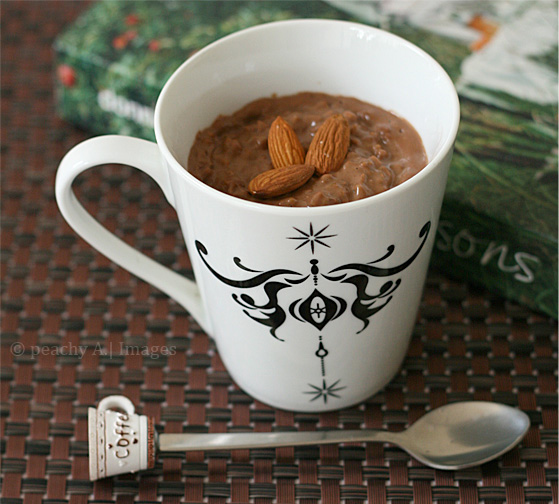 Oatmeal
For a quick but healthy breakfast, try some oatmeal cooked in the microwave! All you need are 1/2 cup of quick-cook or rolled oats plus 2/3 cup of your preferred liquid like almond milk, whole milk, or soy milk. Just combine the oats and the liquid in a bowl and microwave for 1 or 2 minutes, depending on the kind of oats you used.
To make it more delightful, add toppings like fruits, peanut butter, or maybe even some dark chocolate shavings!
Chocolate Mug Cake
For a sweet treat, you can try making a chocolate mug cake using the following ingredients:
egg
butter
all-purpose flour or whole wheat flour
baking powder
your preferred kind of milk
coconut sugar
maple syrup
cocoa powder
chocolate chips
Prepare your mug with a thin coating of cooking spray. In a separate bowl, add all of the ingredients and mix until everything is thoroughly combined. Then, microwave the mixture for about 2 minutes or until it's fully cooked. To check, poke a toothpick into the cake; if the toothpick comes out clean, the cake is fully cooked.
Corn on the Cob
If you love roasted corn on the cob but don't want to set up the grill, you can pop in uncooked corn in the microwave for about 3 to 4 minutes on the highest setting. Afterwards, you can rub or sprinkle your favorite seasonings like butter, cheese, salt, paprika, honey, garlic, and pepper.
As you can see, the microwave oven is more than just for "nuking" your food to heat it up. While it's difficult to make five-star gourmet meals with a microwave alone, you can certainly use this trusty appliance to help you whip up quick, satisfying, and delicious dishes. Try out these recipes and then search online for some more ideas to discover just how versatile a microwave can be!