Studies estimate that only 20% of the things that we own are actually used. Think of your apartment, condo, or home and all of the items in it. How many do you use on a daily basis? Are you overwhelmed by the effort it takes to clean and organize all of your belongings? What things could you get rid of? Keeping your living space organized can allow you to have more space overall and feel less stressed about having a cluttered space to work, play, or entertain guests.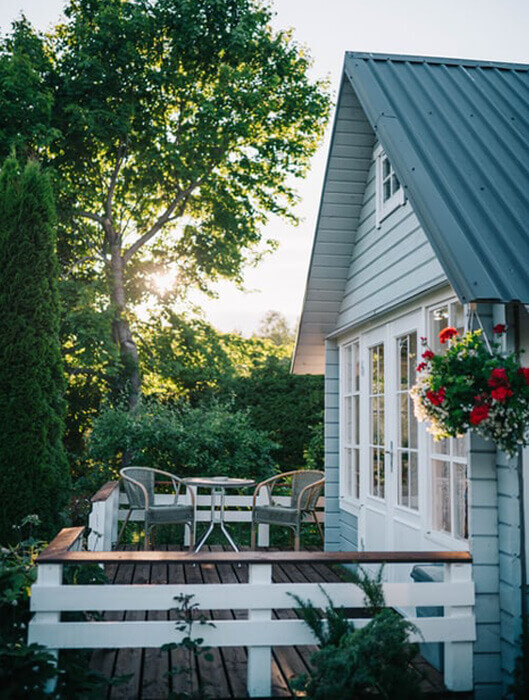 One Room at a Time
If you own a home, then there are likely varying levels of disorganization, depending on the room. Your kitchen might be quite organized while your bathroom could need help. Attacking one room at a time can help prevent you from getting overwhelmed and stopping your organization efforts. Each room will have different needs that can be addressed, as well. Your laundry room could be a good place to start because it is a high-traffic area where all of the dirty clothes from the home end up. Organizing this area first means that the process of doing laundry could be made simpler and potentially create more space in your bedrooms without addressing those rooms yet.
Donate
There are several different options for donations for the items in your home. You can take the clothes that you no longer wear and give them to a Goodwill store (or somewhere similar) to be repurposed and resold for others. The same can be true with furniture that you don't use or outdoor items, like bikes. Donating these items allows you to remove them from your home since you are not using them and give them to someone who can. This is a good idea to do early in your home organization efforts because it will immediately clear those items from your home.
Get Organized
There are hundreds of different ways to organize each room and you should use the option that works best for your lifestyle. For example, if you don't like folding clean laundry and putting it away, you could use hangers for your clothing and quickly hang all of your clothes in your closet when they are clean. This form of organization addresses your personality and makes sense going forward to keep your closet and bedroom clean. Investing in small drawer organizers could be a lifesaver for your frequently used items that you don't want to lose, such as your acoustic guitar picks.
Think Vertical
If you find yourself being short on space in your home, look higher. There is typically room for shelving or vertical storage that could be underutilized in your home. Building shelving can also help you create more space on the floor for other items. There are many home organizers that can help you use most of your wall space and get the most of your floor space in the home.
Consider Routines
Take a few minutes to consider all of your routines — your morning routine, your dinner routine, your bedtime routine, and so on. What rooms are you utilizing during this time? What things would make your routine more efficient? Where can you save time? What products can help you do so? Organizing your home around your routines can make getting ready in the morning less stressful when you know where everything is and aren't facing unexpected delays trying to find a specific coffee traveler or pair of dress shoes.
Hidden Space
Where is there hidden space in your home? What can you fill this space with? Think about the space under the bed, in high cupboards, and many other areas throughout your home that may be going unused. One popular idea is to put items that are not in season in these areas. An example of this would be to put winter coats and boots in these areas during the summer. You won't need them for a few months and they stay out of the way without hogging the closet space.
Think Ahead
The most important aspect of home organization is the long-term commitment. No home will stay organized forever but making a conscious effort to address these items on a monthly basis could help it from getting out of hand. Now that you have read about some tips for organizing your home, you can get started one room at a time today!