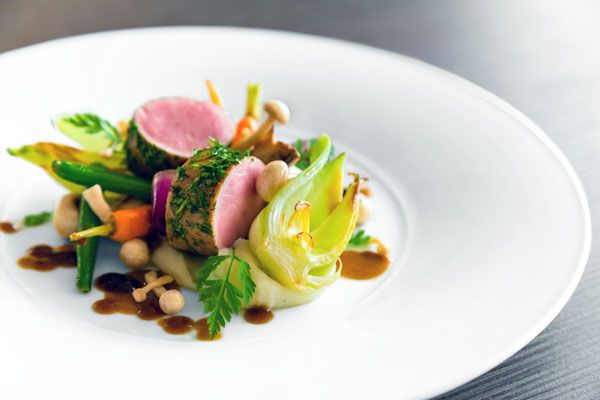 Almost everyone enjoys indulging themselves with gourmet food. They're delicious and made from the highest quality ingredients. However, a tasty flavor often comes with a hefty price that not everyone can accommodate. You can imagine how much your bill will run once you eat outside. Fortunately, you can whip up gourmet food at home, saving on costs.
Just because something's homemade doesn't automatically mean it's affordable, especially if you're eyeing expensive types of meat. While that can be unfortunate, there are plenty of ways you can still cook on a budget. To help you out, below are some ways to enjoy homemade gourmet food without breaking the bank:
Source Affordable Ingredients
One of the most obvious and basic ways to stay on budget is by sourcing inexpensive ingredients around town or online. While it's easier for you to shop locally as you can see the freshness of the ingredients, you might want to check online. Most people avoid this idea because they fear they'll receive nearly rotten ingredients, but there are companies that promise fresh fruits and vegetables delivery as well as other fresh produce in the market. As you proceed with a fruit and veg delivery service, you can let yourself enjoy the process of sourcing your meats and let fresh produce arrive at your doorstep. 
Create A Sauce
A sauce is something that helps seal the flavors of your meal. Even if you can bake or fry an ingredient perfectly and get its richest flavors, there's something about adding sauce to help create the perfect balance of every taste. This can also help to add texture to your meals to prevent them from being too dry. Luckily, making sauce doesn't have to be expensive, as you can easily whip some up using affordable ingredients.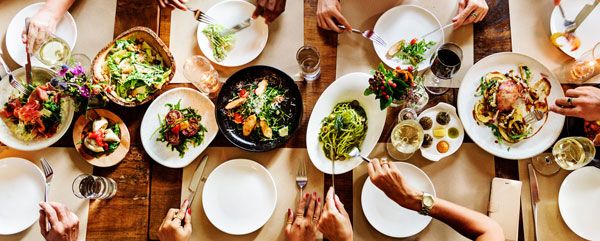 Add Herbs And Spices
One way you can add intense flavor to your gourmet food without spending too much is by adding herbs and spices to your meals. They're an effortless way to make any meal tasty, look more presentable, and keep you from spending too much.
You can easily grow herbs in your garden to reduce your cost. You could grow basil, oregano, parsley, rosemary, dill, or cilantro. You can even dehydrate them to ensure they'll last long, especially if stored correctly. Knowing the proper storing technique will prevent you from buying a new set every time you need to cook, as you can use them down to the last granule.
Identify The Proper Way Of Cooking Meats
Not all meat cuts should be cooked the same way. Some are better off braised and baked, while some are best when fried. Knowing your meat's best cooking course will help you extract its flavors and achieve the best-tasting gourmet meal.
For example, your tender cuts are best cooked using the dry method, such as broiling or grilling. The tough cuts are best enjoyed by braising or stewing to add moisture. Learning the perfect way and being delicate with the process allows you to cook professionally and bring out the best flavors with every bite.
Earn More Cooking Skills
While you can easily create basic meals in the kitchen, cooking gourmet food requires you to bring your cooking skills to the next level. Since you aim to be intricate with your cooking method and find ways to be creative and playful with various flavors, it'll be great if you could learn more cooking skills. This includes exploring multiple flavors and textures, knowing the correct cutting techniques, how to blanch properly, and sauté like a professional chef.
Serve In Smaller Portions
If you observe most gourmet meals, it usually comes in smaller portions. This is because they use high-quality ingredients, which tend to be expensive. To make things more cost-efficient, they serve it in smaller sizes. Even if you're at home and can easily devour a full plate, it'll help if you make smaller portions as well. This will help to achieve the mood of a gourmet meal as you're not filling the plate up to the brim, which is something you'll never see in gourmet restaurants.
Learn Proper Food Plating
Once the waiter serves you your gourmet food, you'll notice how beautiful it is; it already looks delicious by the appearance of it. Luckily, you can perform this at home and make your gourmet meals feel like they're fresh out of a restaurant's kitchen. After placing your portion on your plate, you can begin plating your meals and be as creative as you want. Don't worry, as there are plenty of easy ways to plate your food without needing a lot of artistic skill. It'll be quick and easy and helps improve your food's appearance significantly.
Takeaway
Making homemade gourmet food is a more affordable option than dining outdoors. However, it can still break the bank, especially if you're eyeing high-quality cuts of meat. But with the right shopping strategy and cooking options, you should be able to whip up a delicious meal while staying on budget. As you focus on bringing out the rich flavor and plating your meals well, you can achieve amazing gourmet food right inside your home.