Online shopping sites are becoming dependable as days go by. This is because of the convenience and efficiency that come with using such platforms. You should, however, understand that the online shopping experience can be sweet but also get sour at the same time. Apart from finding a legitimate online store, you must adhere to other factors for a better experience. Here is the ultimate guide to online shopping that will make the process smooth for you.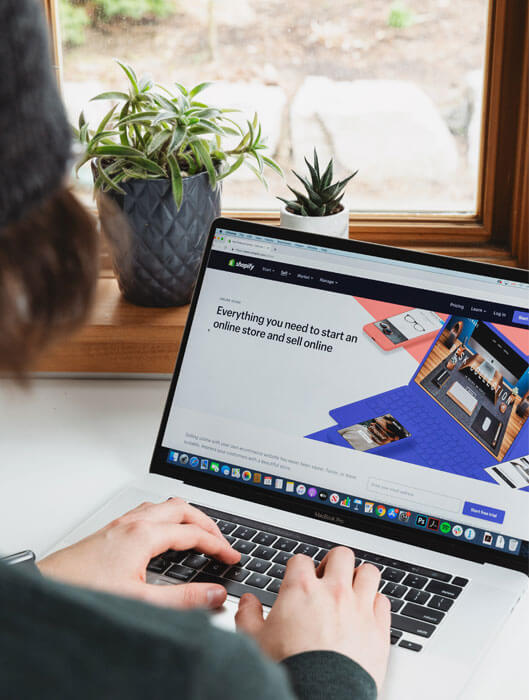 Shop in a Store With an Actual Address and Phone Number
As much as you have an easier and convenient option for online shopping, be keen on your safety. You need to be sure of the company and the products you buy. This also means finding a legitimate online store to shop at. An actual physical address and contact details are indications that you are dealing with a legitimate online store. Call to ask the address and the products they sell before deciding. The chances of getting scammed and losing your money are higher when you pay less attention to your safety.
Check and Compare Prices
Most people opt to shop in online stores because of the affordable prices. It is, however, important to compare with other online stores selling the same items before deciding. Before deciding, ensure that you understand the prices in conventional stores to determine whether you are getting a discount or not. Apart from convenience, the online shopping experience should also help you save money.
Check and Compare the Assortment of Products
Getting a good deal from an online store is easier. But are you buying a genuine product? Note that the online shopping experience only becomes better when you get products worth your time and money. If you want to buy quilts, go through various sites and read the product descriptions to see the difference in fabric quality and other relevant factors. You should also consider an online store that gives you options for having an assortment of products. If you feel limited in terms of options, look for other online stores.
Check the Payment Options
You complete the shopping experience after paying and receiving the items you bought. This also means finding the payment options easy and convenient to you. Before you decide to shop in a said online store, check and ascertain that the payment options suit you. Some stores will dictate that you pay before delivery. In such cases, confirm that the payment process is legit and keep transaction messages and receipts until you receive the items. If the payment is on delivery, only pay after confirming the received item is what you ordered. The right online store makes the shopping experience better for its customers by having multiple and effective payment options.
Seek Help as a First-Timer
If you are shopping online as a first-timer, ensure you learn about the process or seek help to achieve your objectives. It is important to avoid costly mistakes, and the help you get becomes paramount. Get in touch with your friends or family members with a better experience of online shopping for guidance. You also save time and make informed decisions when you have help while navigating the online stores.
Online shopping can be an amazing experience. You, however, need to gather information and seek help as a first-timer. Note that online shopping can be convenient, efficient, and safe. This is possible with an effective guide to online shopping.