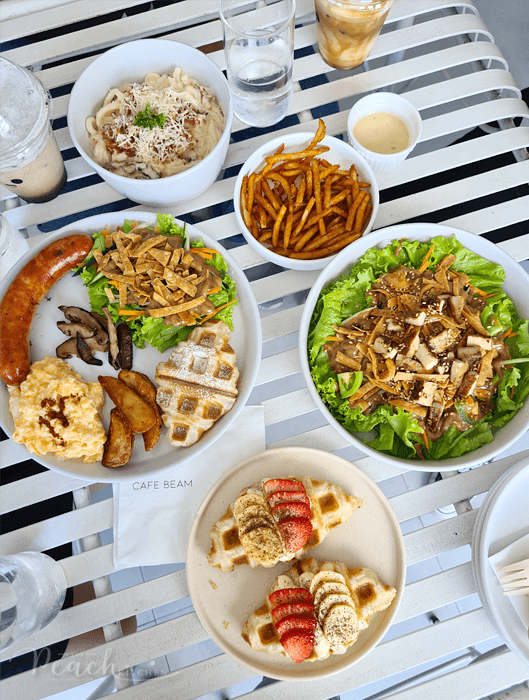 We were looking forward to finally being able to go to a café eversince  nagluwag na ang restrictions. I found Café Beam while looking for a place to have lunch on the way going to our swimming trip to Bulacan. It's perfect because the cafe is quite new and it was pretty! — AND they have croffle!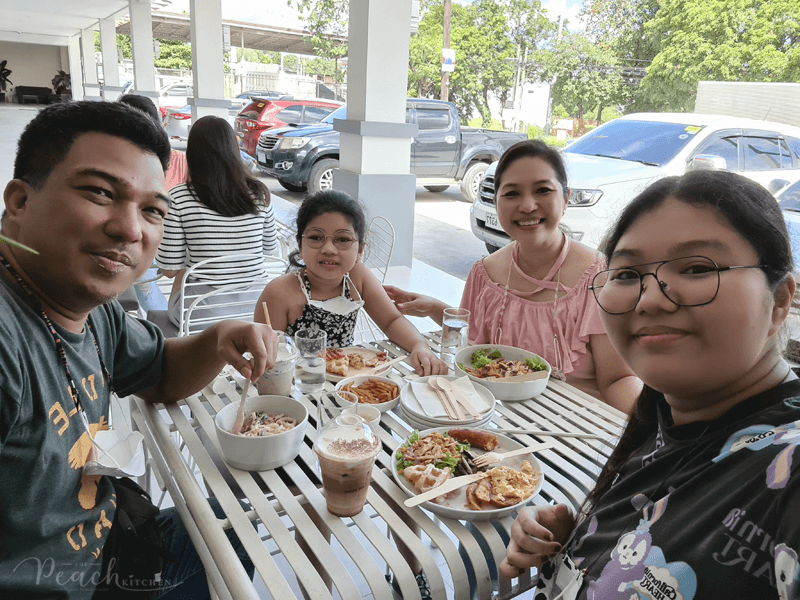 We chose to dine al fresco where there's only a couple of tables versus dining inside. Buti na lang hindi naman mainit the day, so okay lang. Besides, we had our pets inside the car with the windows open. By dining outside, we can easily keep an eye on them.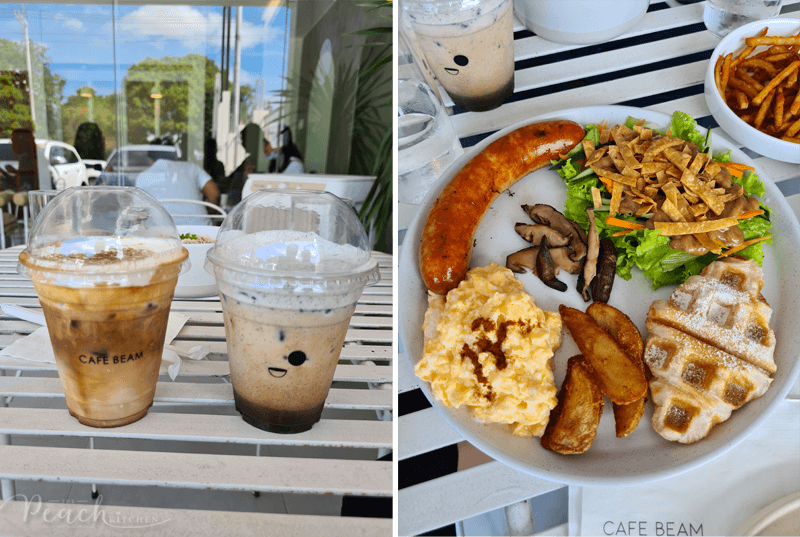 They didn't have decaf, so only Ykaie and DaddyDoodleDoo ordered coffee. Ykaie had the Cream Coffee (₱155) made with  espresso shot, milk, sweet cream and a dash of cocoa powder. While DaddyDoodleDoo had the Black Sesame Latte (₱160) made with black sesame espresso shot, milk and black sesame cream.
Ykaie ordered the Brekkie Set (₱285) which is filled with multiple breakfast staples such as sausage, eggs, potato wedges, mushroom, greens, and of course, a croffle, in one plate. She didn't want the mushrooms and the salad, though.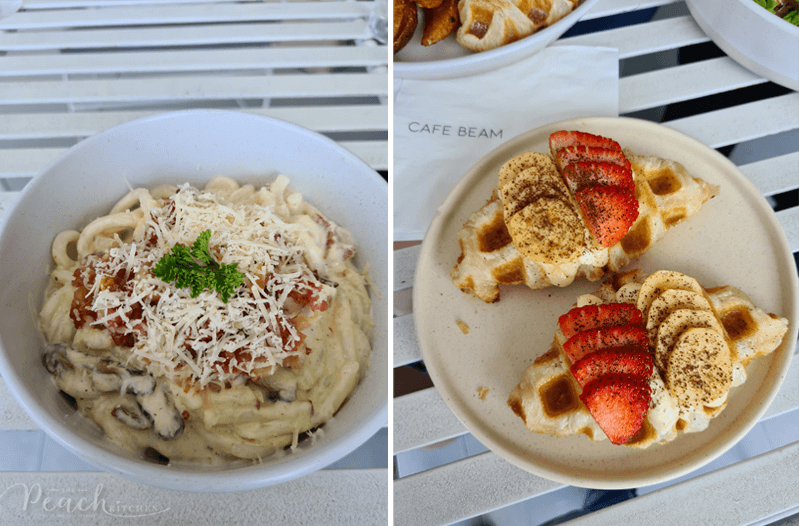 DaddyDoodleDoo had the Bacon & Mushroom Udon Pasta (₱230) made with udon noodles, creamy herb sauce, sliced bacons, shitake mushrooms & parmesan cheese. I love udon in pasta!
Twinkle had the Cheesecake Croffle (₱250) . She loed it because it has cream cheese, fresh fruits, maple drizzle. It's kinda like pancake but has the flakiness of croissant.
I had the Beam Salad (₱175) because I'm trying to be healthy for the sake of my acid reflux.. LOL! My salad had roasted chicken, mixed greens, cucumber, carrots, crunchy croutons in sesame dressing.
We also had a side order of fries (₱65) with garlic aioli dip (₱20).
We really enjoyed our meal here. I would love to try and visit more cafés in the near future but we still have to be careful because of the pandemic. Siguro if we're going to visit again. We'll probably do it on weekdays and on lean hours.
WATCH THE VIDEO HERE:

Cafe Beam is located at Unit 1-2 Point A Bldg, DRT High Way, Tarcan, Baliwag, Bulacan.