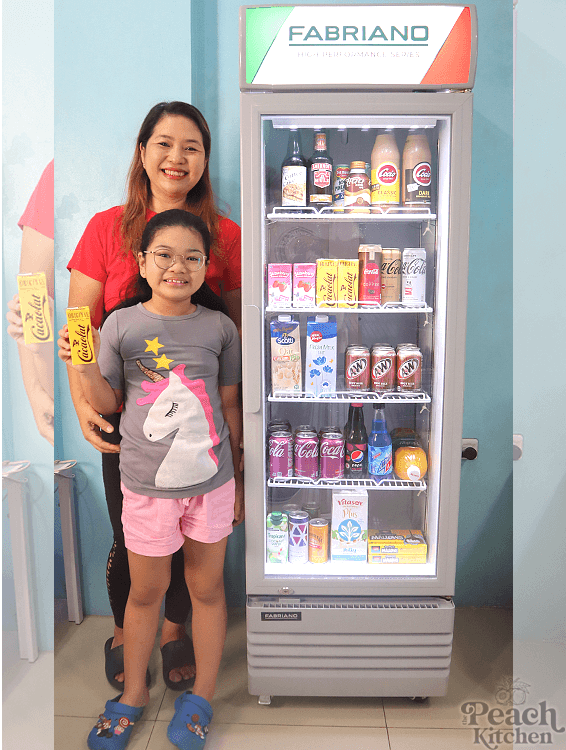 Woohoo! We have a Fabriano Chiller at home. Chillers are the best when it comes to keeping your favorite beverages at home. It's not something that I expected I would have two years ago but now that I have it I think it's a must. To some, it may seem excessive to have both a refrigerator and a chiller in your kitchen but if you have a small refrigerator and you need more chiller than freezer, then this is definitely for you.
What I LOVE About My Fabriano Chiller
Keep Plenty Of Cold Drinks On Hand
I am always assured that I have plenty of cold drinks on hand for my family or whenever we have a visitor. It also keeps me from crowding my refrigerators with drinks. This allows me to balance the vertical amount of space in my ref better when it comes to stacking leftover containers and boxed food products, because I'm not placing things on top of rounded bottles.
It's Not Only For Drinks
Like what I've said earlier, it's works as a second refrigerator. I can also store vegetables, cakes, ham slices, and other food items that I don't want to get frozen.
This Fabriano Chiller is also Perfect to Use for Business
Yes, I love it for home use… but I'm thinking this would be good for business too. If you are thinking of putting up a small convenience store or a sari-sari store in your area, this will definitely allow you to sell cold beers, softdrinks, juices, yogurts, chocolate drinks, and milk drinks.
It Has an On/Off Light Switch
Switching the lights on makes it great for display of the drinks. I think this works best when you use this chiller for business , mas magiging pansinin sya. As for me, I just like it because it looks good… heehee.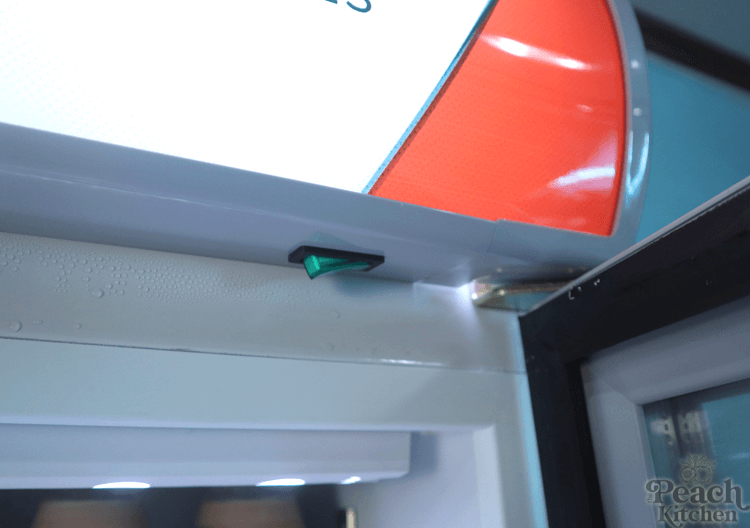 It Has a Lock and Key
Pag on diet ka, you can lock all the food that you have to avoid eating in there and give your housemates the key… LOL! Just kidding! This feature is also perfect when you use this for business because nobody can just come and get their drinks. You can make sure that they pay first before getting their drinks.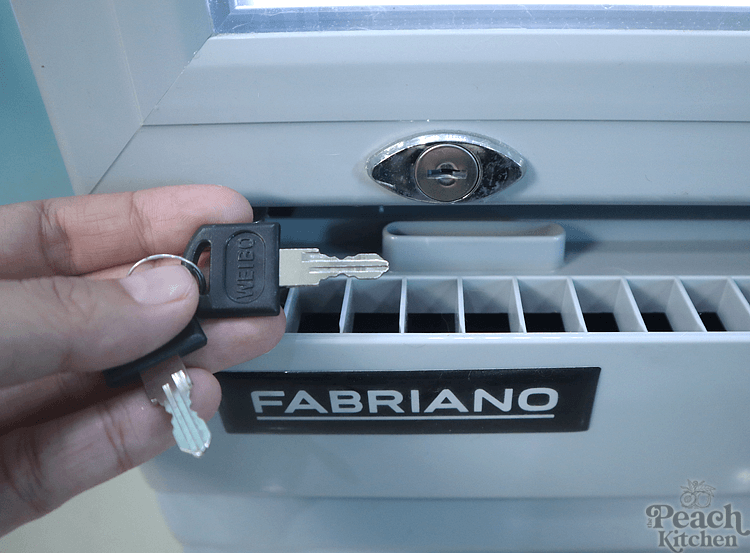 The Wire Shelves are Adjustable
You can customize it according to what you're going to put on every shelf. Pwedeng mataas for tall bottles or short for soda cans and milk drinks.
I Get a Chance To Win a VESPA!
Participants must buy any Fabriano products through authorized Fabriano dealers. For every Fabriano appliance/s purchased through CYA's branches and authorized dealer in a single sales invoice or delivery receipt, a customer is given 1 raffle entry. One sales invoice or delivery receipt with one or more Fabriano appliances is entitled to one raffle entry. However, a customer may submit as many valid sales invoices or delivery receipts as she wishes and gain as many raffle entries.
If you're thinking of buying Fabriano Appliances, you also get a chance!
Here's the COMPLETE MECHANICS: https://fabriano.ph/pages/fabrianorafflepromo2022
More Details and Specs
9 Cuft
0-10℃ temperature range
Reinforced wire shelf, 4 pcs
Stainless K-clips and shelf support
Hinged, self-closing doors
Double glazed, external tempered glass door
Anti-condensation vents
Automatic defrosting
Mechanical temp. control
R134a refrigerant
Self-evaporation water tray
1 horizontal+ 1 vertical, LED lights
4pcs castors, 2 with stopper
Silver gray door frame
2.2 KW.h/24h
Size: 525*561*1752 (WxDxH) mm
To know more about Fabriano, check out their website: https://www.cyaindustries.com/fabriano
or their FB Page: Fabriano Philippines.