Weekends are best spent with a glass of this delighful Hazelnut Choco Banana Smoothie made with Gardenia Delicia…don't you agree?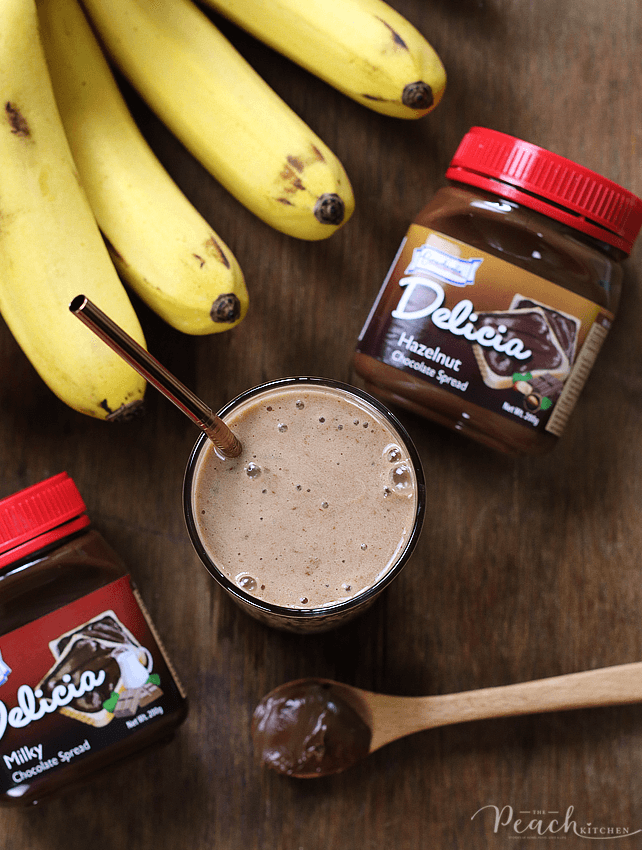 Well, my Ykaie who's crazy about smoothies as she is over these Gardenia Delicia Stuffed Pancakes couldn't agree more because we spent our saturday sipping a glass of this smoothie as we did a "The Good Doctor" marathon. The show is already on its second season this Septtember but we just thought about watching it this week. After seeing the first episode, we were hooked!
We couldn't do a marathon on a school night so we decided that this weekend is gonna be it.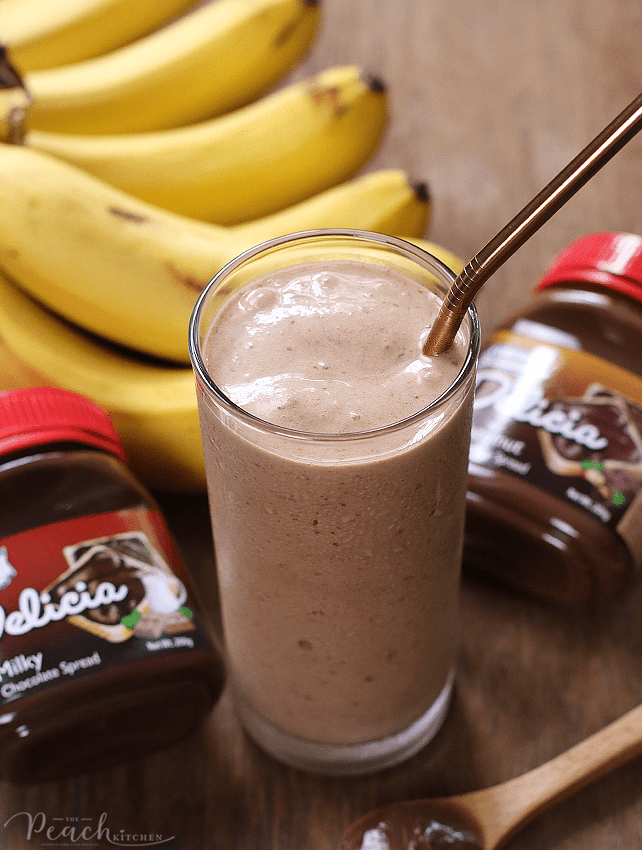 And so we made this smoothie as we started the marathon yesterday afternoon. We paired it with chips and cookies. Well, what can I say? This smoothie is as good with something sweet as it is with something salty like chips. Yum!!
We finished the first half of season 1 last night. We'll watch the other half today to prepare for Season 2.
So a happy weekend to you, and you, and you. It's time to go to the kitchen and make three glasses of Hazelnut Choco Banana Smoothie…
GIVEAWAY TIME
Do you want to win Gardenia Delicia Gift Packs for you and your family? Well, just follow The Peach Kitchen and Gardenia Philippines on Facebook. I'll be putting a photo where you can share a photo of your "witty kids moment". Five (5) best photos and caption will be chosen. Each will win one Gardenia Delicia Gift Pack with breads and spreads.
This giveaway is open to Philippines residents only. Winners will be announced on September 16, 2018.
Print
Hazelnut Choco Banana Smoothie
2

frozen bananas

1/2 cup

greek yogurt

1/4 cup

milk

2 tbsp

Gardenia Delicia Hazelnut Chocolate Spread
Instructions
Put everything in your blender and pulse until smooth and creamy.
Garnish with extra strawberries or banana before serving.
Enjoy!
♥ If you make this recipe, be sure to snap a photo and tag @thepeachkitchen on Instagram (OR hashtag it #thepeachkitchen). I'd love to see what you cook!