I didn't have any plans on how I would celebrate my birthday. All I wanted was peace and quiet — and maybe a few plates of good food. Turns out the universe had a different plan — I was able to celebrate it by going out, breathing fresh air, and seeing the beauty of nature at Caza Peregrine.
Caza Peregrine is a restaurant and resort located in Pintong Bukawe, San Mateo, Rizal — about a 1.5 to two-hour drive from where we live. We left Caloocan at around 6 am and was there at 8am — naligaw pa kami ng konti ha..LOL!
WATCH OUR VIDEO HERE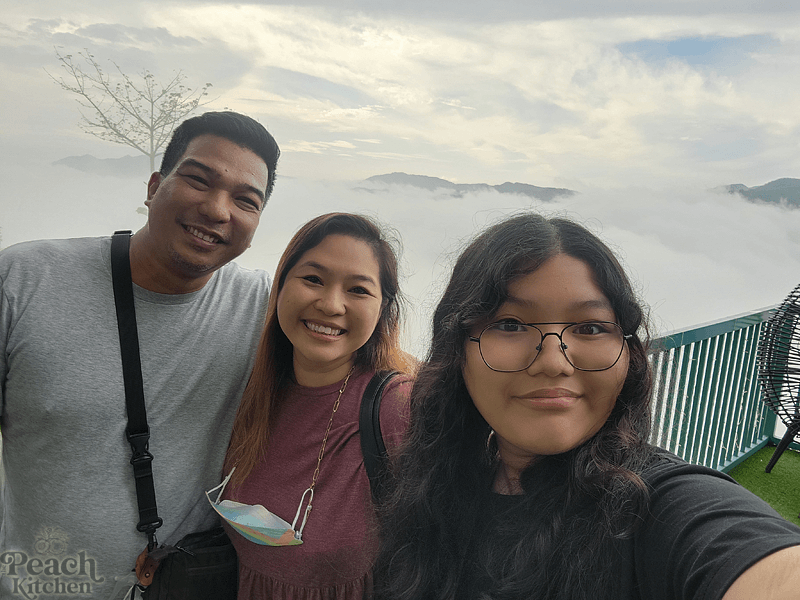 There was an entrance fee of ₱50 per person but if you have breakfast at their restaurant and consume ₱500, the entrance fee is waived.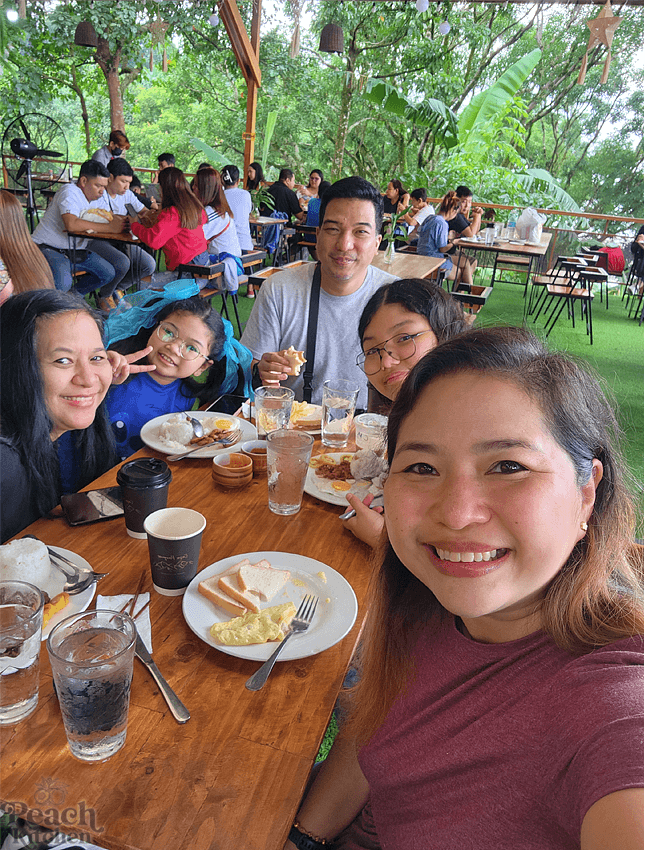 We didn't have breakfast when we left home and our plan was to have breakfast there…. Here are the food that we ordered.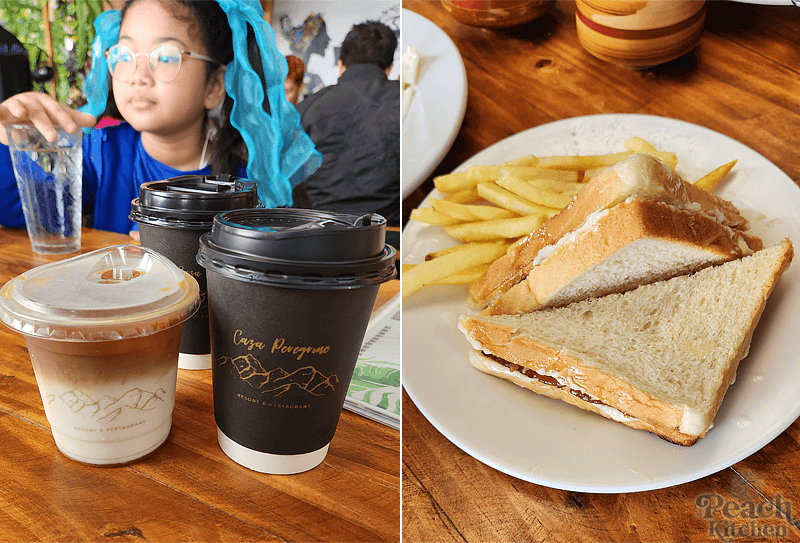 Ykaie had the Iced Caramel Macchiato, Sis and DaddyDoodleDoo had the Cafe Americano, and I had the hot Caramel Macchiato. Coffee was a bit pricey at ₱100++ per serving but they serve really good coffee so okay lang.
DaddyDoodleDoo ordered the Ham Sandwich with french fries.
Twinkle had the Tocino and Ykaie had the Corned Beef. It came with two sunny side-up eggs, plain rice, and tomato slices.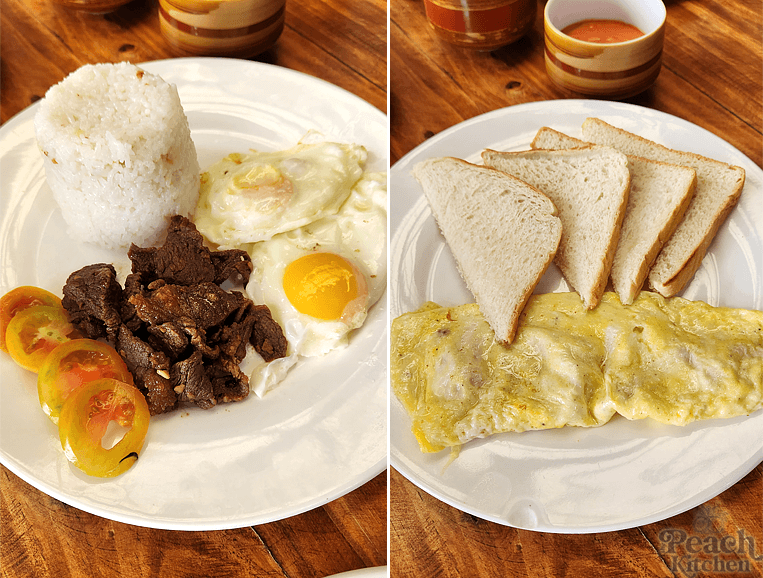 Sis had the Tapa and I ordered this Cheese and Mushroom Omelette with bread.
It was very nice dining with a view!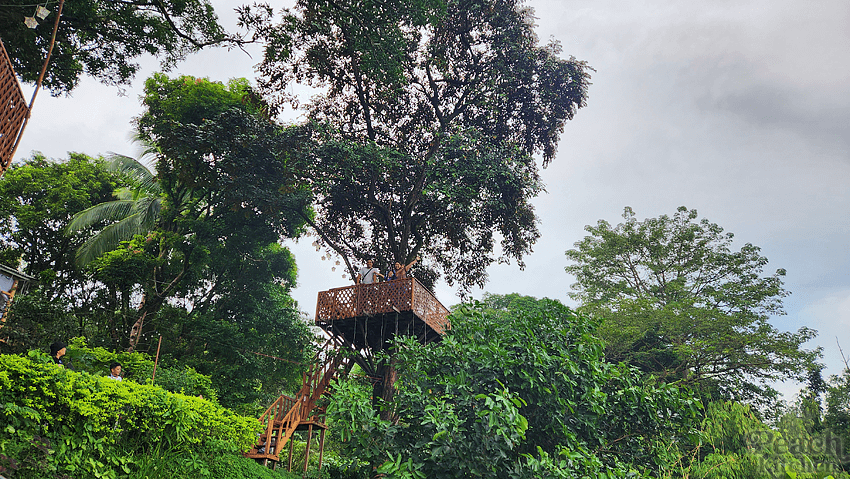 Caza Peregrine is open at 6am to 8pm daily and it is best to visit early in the morning until about 9am if you want to catch a view of the sea of clouds. It was very refreshing to see!
They also have viewing decks where you can take pictures and see the mountains and the surrounding nature.
This is such a nice place to visit whether you're planning an early morning joyride date or having a family day — especially if you are on a budget. Ang dami ring instagrammable spots! You will truly enjoy visiting.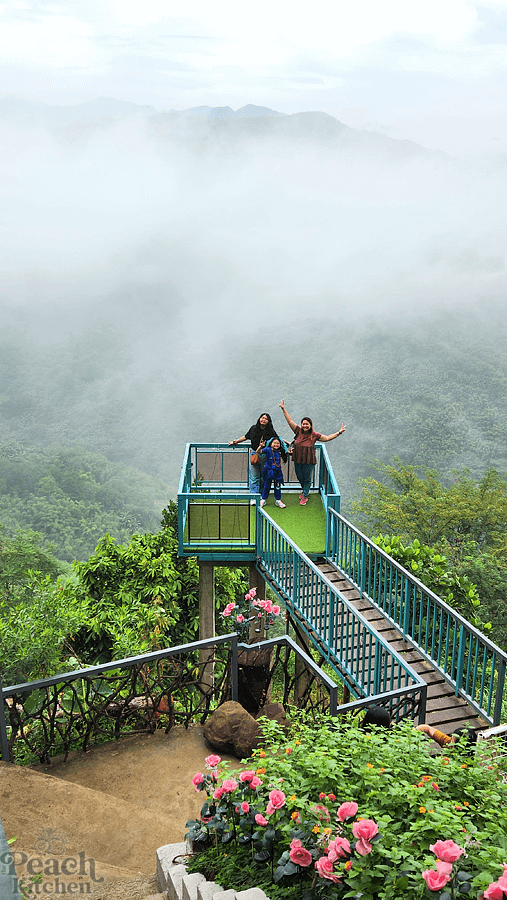 They also offer overnight stays and I heard they are constructing villas with swimming pools which are gonna be available soon.
I really had a great time here. It's a place worth visiting.