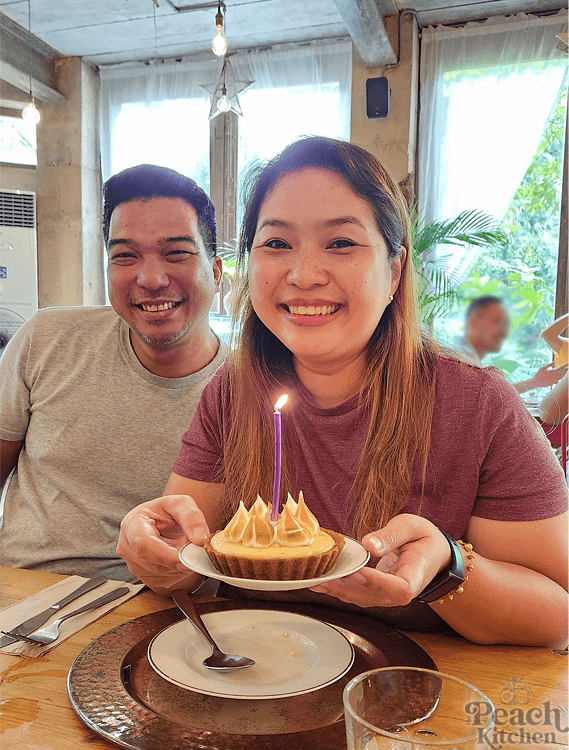 After a scenic breakfast at Caza Peregrine, we wanted to go to Masungi Georeserve. Unfortunately, they don't accept walk-ins so I suggested to go and have lunch at Burrow Café. I've been wanting to try this restaurant for the longest time because I heard the food is good and it is uniquely located underground.
Yes, tama ang pagkakabasa mo mamsh! This is an underground café located within a subdivision. Bongga no?
Dining here is by reservations but luckily, there's an available table and we were accepted even though we were walk-ins. Yun nga lang we were limited for an hour stay only — bawal tumambay.

Here are our orders: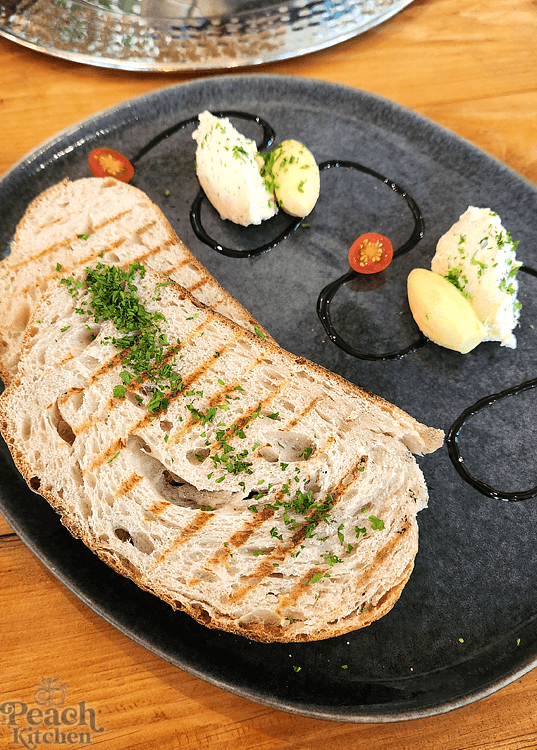 To start our meal, we had the Burrow Sourdough Toast (₱350) It is served with Maple Butter and Garlic Butter.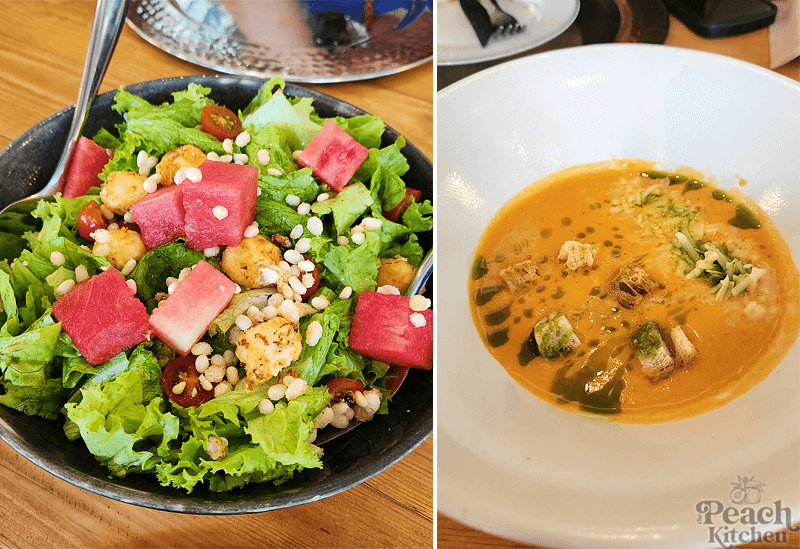 Dahil mahilig nga ako sa salad, I loved the Watermelon & Kesong Puti Salad (₱520). It's made up of lettuce, watermelon, cherry tomatoes, rice crispies and fried creamy kesong puti and tossed in Honey Dayap Dressing.
Ykaie and I shared the Tomato Cream Soup (₱295) and the burger below. This tomato soup has Basil Pesto and grated parmesan cheese. Masarap pala sa Tomato Soup yorn? Magaya nga the next time na magluto ako ng Tomato Soup.
As you all know, I'm striving to have a Flexitarian Diet kaya naman as much as possible, I opt for more plant-based meals. I'm glad Ykaie shared this Meatless Burger 2.0 (₱595) with me. It's made with Banana Heart, Mushroom, Chili No Karne, and Cashew Sour Cream — served with fries and garlic aioli on the side.
My sister who calls herself Anney had this Grilled Chicken (₱420) it is served with Mushroom Bordelaise and Sweet Potato Mash.
Daddydoodledoo ordered the Salmon Ratatouille (₱625) on a bed of Pesto Cream while Twinkle had the Fried Chicken and Mash (₱375) from the Kid's Menu.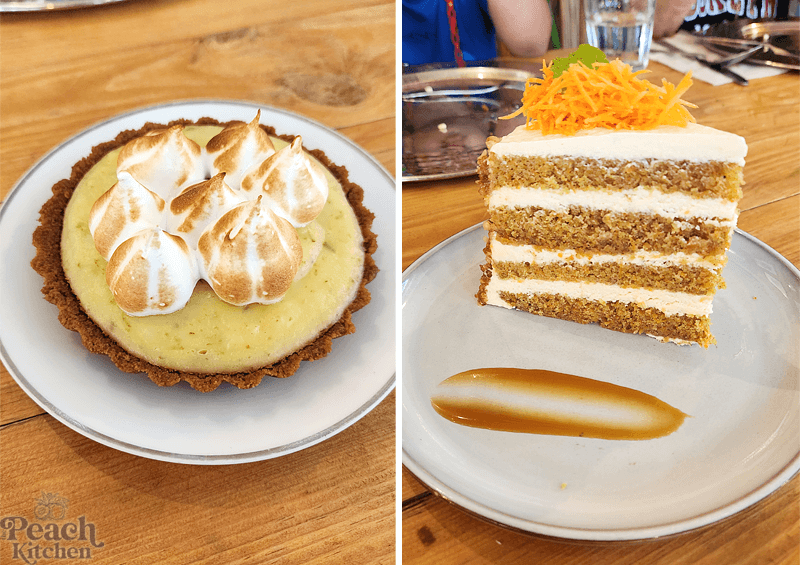 Then dessert is this Calamansi Pie (₱210) and Carrot Cake (₱290).. I love the Calamansi Pie because it has the perfect balance of tart and sweet. Yung Carrot Carrot cake naman is moist and flavorful.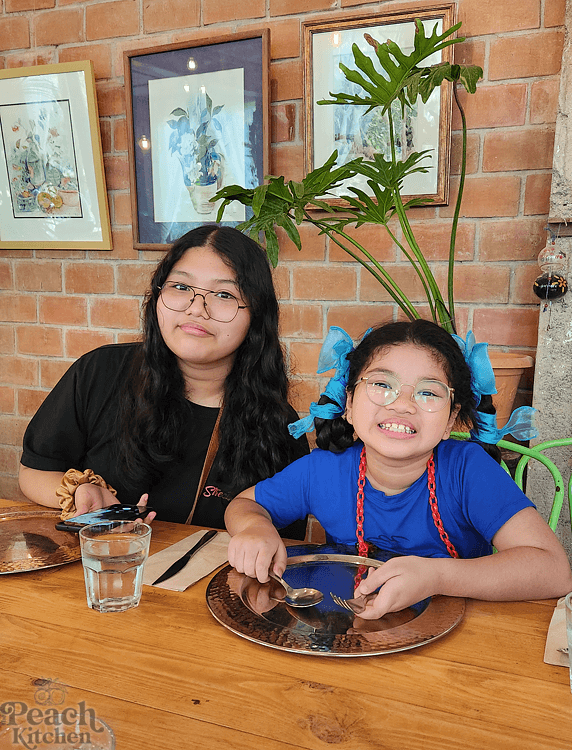 Look at Ykaie and Twinkle smiling for the camera… but excited an for the food.. hihihi.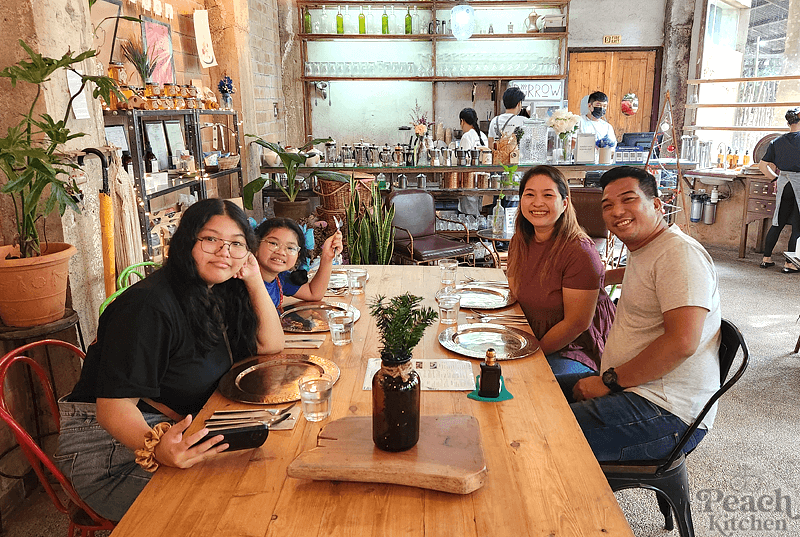 It was such a nice experience dining here at Burrow Café. The food is a bit pricey but worth every single peso. Yun nga lang, after eating kakatamad na ulit umakyat sa taas… LOL!
Watch Our Video Here:
Burrow Café is located within Beverly Hills Subdivision, Beverly Hills Dr, Taytay, 1920 Rizal