One of the many things that I love about CPK –well, aside from The Original BBQ Chicken Pizza — is they are continuously reinventing themselves. Staying true to their promise of culinary adventure, their customers are treated with new menu items every now and then. This year, they are launching a new menu that's brimming with new pizza, pasta, and salads. Oh , and new drinks too!
It was really nice to be able to try a few of CPK's New Menu Items last tuesday. Yes, I am on a health kick and I was really glad to find out that most of the new items are quite healthy as well. It kinda lessens the guilt, you know.. *wink*wink…. LOL!
I was off to a great start when I was asked to choose between the new drinks: Avocado Banana, Watermelon Lemonade or Mango lemon Cheesecake.
Being the cheesecake lover that I am, I chose the Mango Lemon Cheesecake Milkshake (₱225) which is made up of ripe mangoes, fresh lemon juice blended with rich and creamy cheesecake. I had to stop myself from finishing the whole glass in one sip!  Yeah, it was that good. It's like you are drinking a slice of cheesecake. This is totally a dessert drink, if you ask me.
This Fruit Salsa and Tortilla Tzatziki (₱375) is one of the best appetizers that I've tried. The housemade fruits salsa stands atop mixed greens tossed in fresh orange herb vinaigrette. It is served with blue corn tortilla and tzatziki cucumber on the side.I love the Fruit Salsa because of the citrus notes mixed with hints of cilantro and it's the best when eaten with the chips and tzatziki.
My favorite among the new menu items that I tried is the Quinoa + Arugula Salad (₱475). It is super duper healthy being the super grain salad with asparagus, sun-dried tomato, red onions, toasted pine nuts, and feta cheese all tossed in housemade honey dijon dressing. The peppery arugula and all those flavors that come together in this salad is just amazing! I have no words for it. Only that I want to eat this for the rest of my life…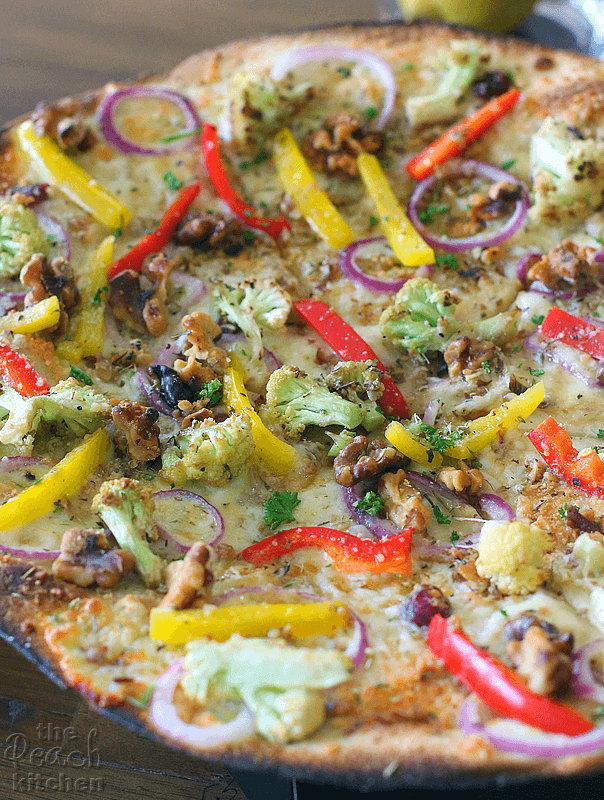 My second favorite in the line up is the Foriana Roasted Walnuts + Cauliflower Pizza (₱575) It's super healthy but super yummy at the same time!  It's amde up of rustic mediterranean foriana sauce, queso quesadilla, mozzarella, cauliflower florets, red and yellow bell peppers, and red onions. Truly a must try! You won't believe how good cauliflower is on a pizza.
Both the meat and seafood lover will surely like the Surf and Turf Trio (Regular ₱650|Personal ₱325) composed of poached shrimp with crisp bacon and salami slices, queso quesadilla, mozzarella, tomato, and asparagus. Yum-O!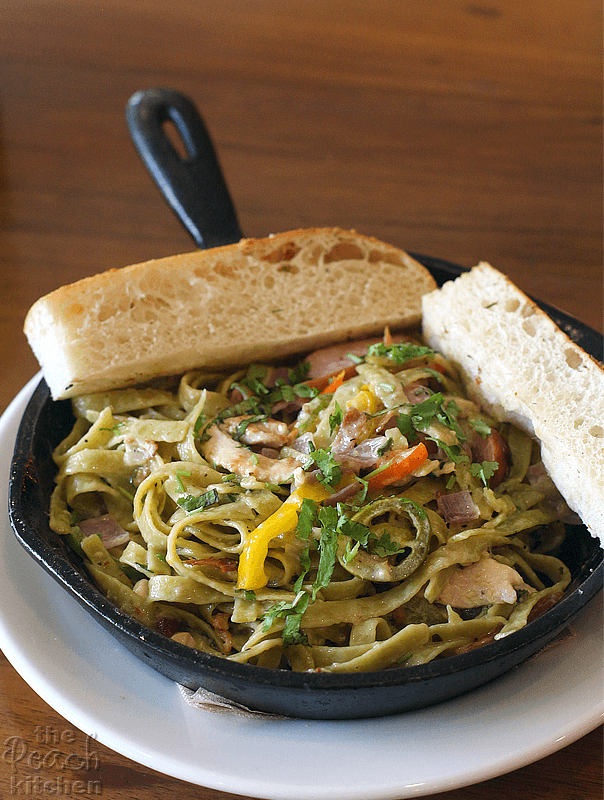 Who can imagine turning a fajita into pasta? Well, you don't have to imagine anymore but you can definitely taste it with the Chicken and Sausage Fajita Pasta (₱495) . It has smoked sausage, grilled chicken, tri-colore peppers, and Jalapeño swirled into spinach fettuccine and roasted garlic cream sauce.
CPK Rice Meals
Surprised about the Rice Meals?
Yes! After much clamor for CPK Philippines to offer rice entrées that will satisfy the Filipino sensibilities — they are finally offering it this year. These entrées will still keep you in California state of mind, though.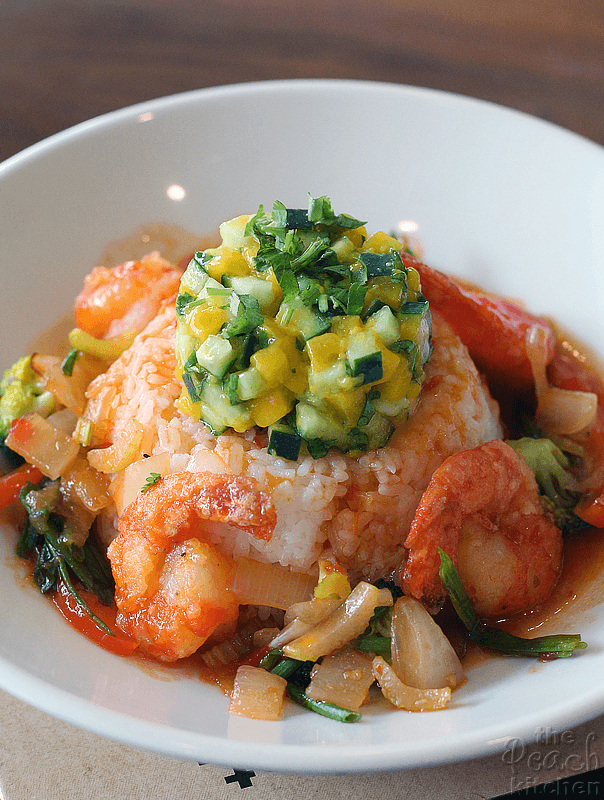 I love the Sweet Flame Shrimp (₱385)  the sweet and spicy shrimp was served with a refreshing mango-cucumber salsa with fresh cilantro that combines wonderfully in each spoonful!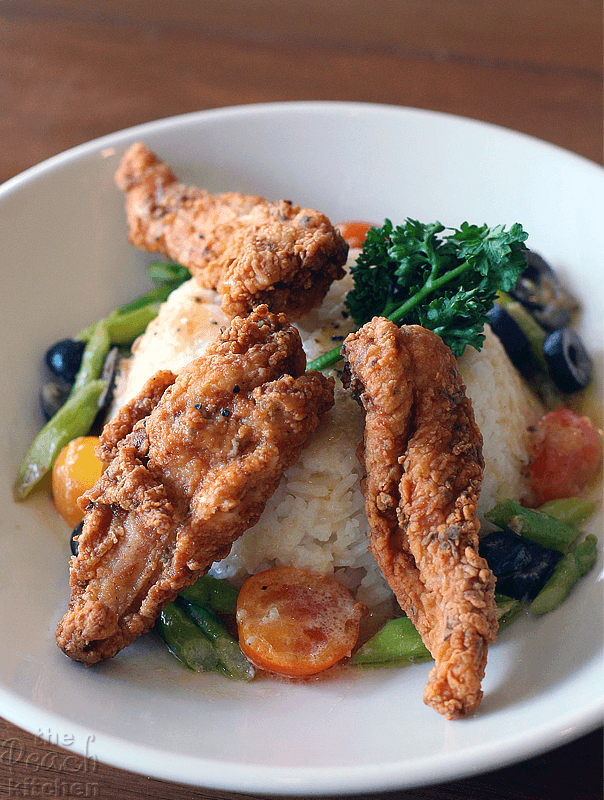 The Chicken + Asparagus in Lemon Cream Sauce (₱345) has tender fried chicken breast fillet that is smothered with piccata cream sauce and served with asparagus, cherry tomato and black olives.
I am so glad that CPK's New Menu Items has a lot of healthier choices. Especially because I am trying to eat healthier this year and I know a lot of people are too. I was pleasantly surprised with the rice entrées. I'm absolutely sure many regular customers will love it as I did.
To know more  about CPK's New Menu Items, visit www.cpk.com.ph