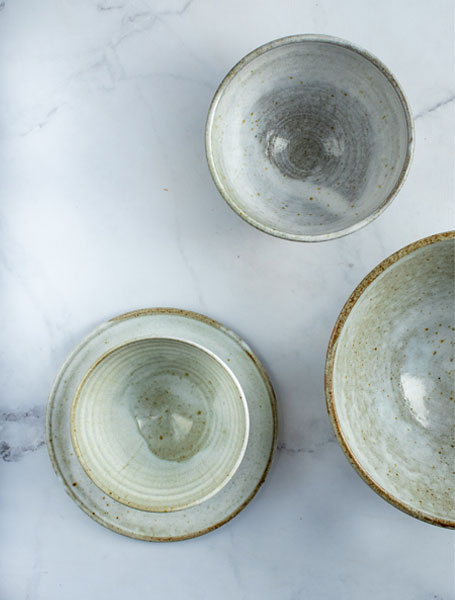 When running a restaurant, you must invest in tableware for your customers before opening the doors for business. How else are you going to be able to serve your customers?
Although choosing the right type of tableware can be challenging to make. You want unique dinnerware that will last long, offer easy cleanup, and have your customers compliment their beauty.
To help you find the perfect dinnerware for your restaurant, we created a list to cut down the research on your part. In this article, you'll find six interesting tableware for restaurants.
Palm Leaf Plates
In today's world, everyone is moving away from harsh chemicals considered unsafe for food consumption. If you're looking for all-natural tableware for your restaurant, you must get palm leaf plates. This dinnerware is made from bamboo and is 100% free of harsh chemicals.
In addition, it makes cleanup a breeze by being biodegradable. Once your customers are done eating off these plates, you can easily recycle them in your compose bin.
In addition, these eco-friendly plates are more durable than paper plates. So no s will only happen when your workers move from one side of the restaurant to another to serve your customers.
Wooden Dinnerware
Another all-natural and biodegradable option for you to use in your restaurant is wooden tableware. Unlike plastic and pottery dinnerware, this material offers little to no risk of exposure to dangerous chemicals. Also, wooden tableware is anti-frugal and antibacterial, so after washing, you can ensure it's 100% clean for your next customer.
In addition, wooden materials are solid and sturdy, allowing safe transport from the kitchen to the dinner table. The children won't even be able to destroy the wooden tableware!
Some people may believe it's unsafe to use wooden dinnerware due to not knowing the type of sealant used on the products. However, you'll be happy to know that natural oils such as acacia, coconut, olive, and walnut are used to seal and protect wooden materials. So yes, eating from wooden plates is safe as the sealants used are 100% natural.
Although there are some downsides to using this material as dinnerware. For example, the wooden tableware may soak up the odor and strains from the food over time.
This may be hard to get out of the wooden tableware and become a hassle. In addition, this type of material needs extra love and care when washing them. Lastly, wooden tableware can be costly as it takes time to produce, and skilled artisans are required to mold them into shape.
Ceramic Plates
Ceramic tableware has been used for thousands of years. You can trace its use during the paleolithic period, 28,000 BCE years ago.
Many people prefer using ceramic tableware due to the different benefits it provides. This material's benefits are its safety, ability to heat in multiple ways, and durability.
In addition, ceramic tableware has a non-stick coating, which helps make cleaning easier. Usually, you don't have to do any soaking to remove hard stains and food. Instead, a simple wash in dish liquid and warm water will do the trick for cleaning tableware made from ceramic.
Other reasons why ceramic tableware is perfect for restaurants are it comes in a variety of sizes, and it's inexpensive. In addition, you can find ceramic plates in all different sizes, which is perfect for serving dishes that only need a little space.
However, the best thing about ceramic tableware is its inability to aboard harmful chemicals like other materials. Ceramics is considered non-porous, meaning other elements do not flow through them easily. In addition, its property prevents it from rusting or breaking down due to time.
Lastly, the benefit of using this tableware is its poor conductor of heat. It's been known to hold hot food and boiling water longer than other materials.
Porcelain or China Tableware
Porcelain tableware is the most known material used in restaurants. There are many reasons why restaurant owners prefer to use porcelain over other materials.
For one, it offers an upscale look, especially for restaurants that are considered three stars and up. Also, the material is easy to clean after and lasts a while.
Most porcelain tableware is considered microwave-safe. However, if the fine china contains platinum, gold, or silver borders, you can not heat it in the microwave. Doing so will ruin the dinnerware.
The downside to choosing china or porcelain tableware is the cost. Due to the time and craftsmanship, it takes to make this dinnerware. However, this tableware can add a touch of beauty to your restaurant despite its cost.
Melamine
Another downside many restaurant owners run into when using fine china or porcelain tableware is how easy it is to break. If you have slippery hands, you might break way more plates than you would like to.
In this case, it's essential for you to switch to using melamine tableware for your restaurant. This material is break-resistant and perfect for serving scorching dishes.
Melamine is not a conductor of heat and, instead, is an insulator material. As a result, it's the ideal material to help prevent hazard accidents from happening when your workers are serving hot dishes to your customers.
There have been concerns about whether or not melamine is safe to be used for food. According to the FDA, chemicals within the material do not transfer to food if the tableware is not heated to 160 degrees Fahrenheit. This means you can not use the tableware to heat within a microwave or oven.
Which Tableware Are You Choosing for Your Restaurant?
As a restaurant owner, your options are limitless in choosing the best tableware for your business. But, of course, each of these materials has their positive and negatives. So, consider your options before choosing dinnerware for your restaurant.