September opened with rainy days. Three consecutive typhoons meant chilly afternoons and canceled classes. Ykaie and Twinkle have been thoroughly enjoying their extra-long weekend, and who am I to say no to slow mornings?
However, these storms are often a double-edged sword: On one hand, I get to enjoy my mornings without the frenzy of having to prepare my kids' food for school. On the other hand, the cool, crisp weather calls for a warm drink and a day of lounging on the couch binging Netflix. The fact that it's decidedly autumn season doesn't help either.
So, my days consist of trying not to stay on the couch all day. Since my workstation sits next to the sofa, I have to work harder to stay in front of the desktop. Even on short breaks, I find myself gravitating towards the comfy cushions. My solution: distraction. Keeping my breaks mostly on the computer helps me anchor my attention to work. Whether it be social media, music, or short games, it all helps.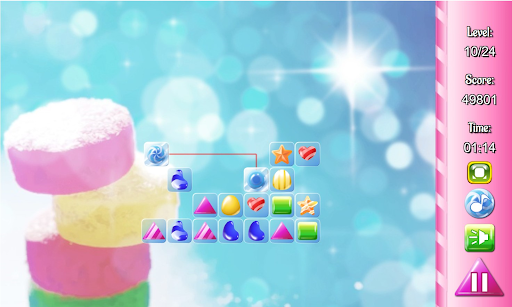 I've been dabbling in Candy Connect, as shown above. It's a fun take on the typical matching game. You click two similar candies for them to connect but their path can't be blocked by other candies. You can obtain bonus points by matching candies continuously. Monotony paves the way for boredom so I started another game: Merge Cakes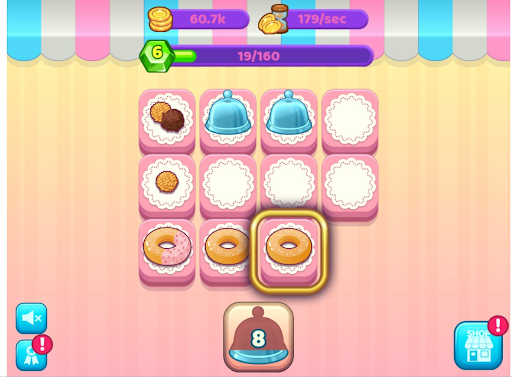 It's exactly what its name pictures, you merge cakes. Well, pastries. You start with Mediterranean Sweets, then work your way up to Grape Biscuit.

After you reach this confection, you get another bakery with different treats. The new location mainly features candies rather than baked goods, like chocoletters, gummies, chocosticks, etc.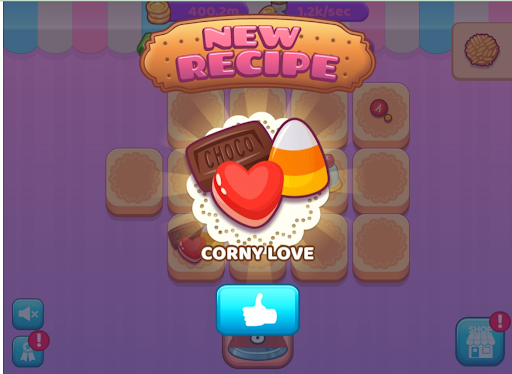 That's about where I am in the game right now. Both games are from Solitaire.org. The majority of their collection shares the same qualities of bright graphics and simple processes.
Aside from the usual TV shows—currently streaming One Piece Live-action, The Uncanny Counter, and See You in My 19th Life—these two things have given me entertainment throughout the past week. Plus, I'm constantly looking for new entertainment (shows, music, games). Have any suggestions?