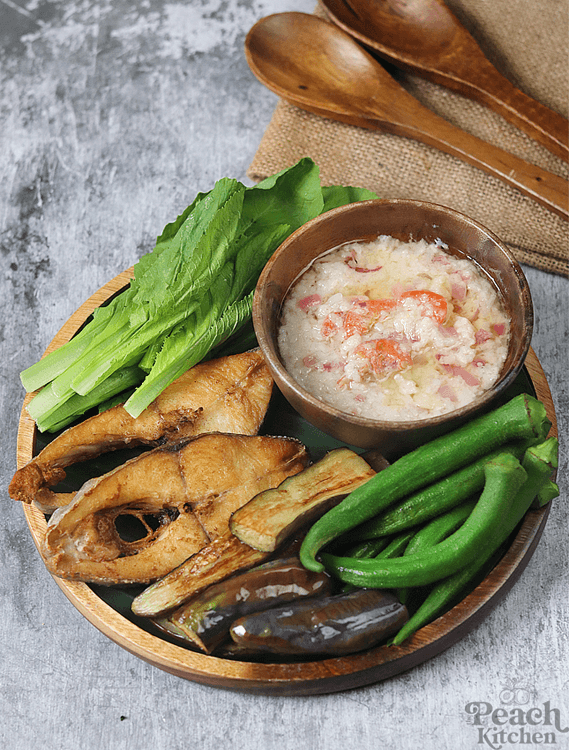 Burong Hipon, a beloved Filipino delicacy, is a true testament to the art of fermentation. This traditional dish showcases the rich flavors of small shrimps fermented with salt and rice, resulting in a truly unique condiment that tantalizes the taste buds and adds a burst of umami to a variety of dishes.
To be honest, I didn't really like it when I first tried it but giving it a second chance and trying it for the second time made me appreciate it. And now I'm constantly craving it.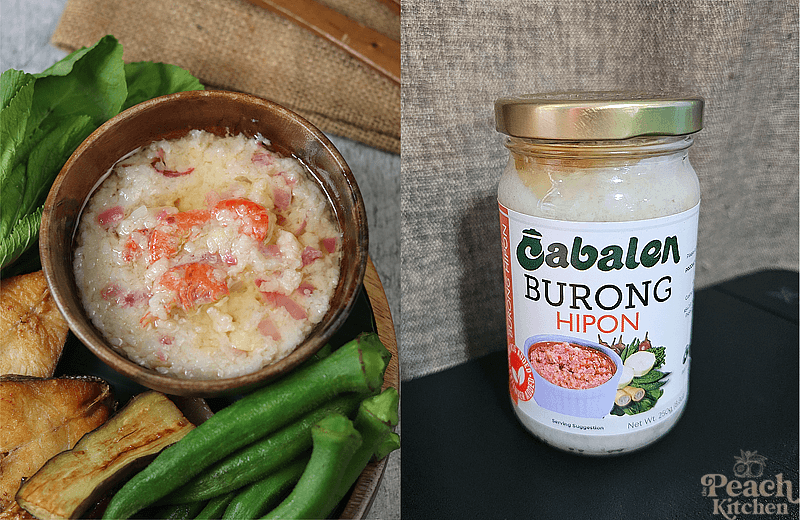 A Culinary Tradition
Burong Hipon holds a special place in Filipino culture, particularly in the province of Pampanga. This dish originated from the abundance of shrimp during the thriving shrimp season, as the locals sought to preserve their catch for a longer period of time. Throughout the years, Burong Hipon has become an essential component of Filipino cuisine, enhancing the flavors of countless local recipes.
The Fermentation Process
Creating Burong Hipon requires a handful of simple ingredients and a little patience. Here's a basic recipe to guide you:
Print
Burong Hipon
Fresh small shrimps (head-on)
Salt
Cooked rice
Instructions
Begin by preparing the shrimps, removing the heads while leaving the shells intact.
In a clean bowl, combine the shrimps, salt, and cooked rice. The rice acts as a fermentation medium.
Mix the ingredients thoroughly, ensuring that the shrimps are evenly coated with salt and rice.
Transfer the mixture to a clean and airtight container, firmly pressing it down to eliminate any air pockets.
Seal the container tightly and allow the mixture to ferment for at least three days. For a stronger flavor profile, extend the fermentation period.
Once the fermentation process is complete, your Burong Hipon is ready to be savored. The condiment can be stored in the refrigerator for several weeks.
Culinary Applications
Please note that I haven't tried making it myself. For today's ulam, I bought a bottled one from Cabalen. I paired it with fresh mustasa leaves, steamed okra, fried eggplant, and fried talakitok (fish).
Burong Hipon adds a distinctive tangy flavor to a multitude of dishes. Let me share with you a few ways to enjoy this delightful condiment:
Condiment: Use Burong Hipon as a condiment, ideally accompanying grilled meats, steamed vegetables, or plain rice. Its savory and salty taste will surely enhance your favorite dishes.
Fried Rice: Elevate your fried rice by incorporating Burong Hipon. Simply add a spoonful or two of this fermented shrimp during the cooking process to infuse your rice with a delightful umami flavor.
Kinilaw: Burong Hipon can also be an excellent addition to kinilaw, a Filipino-style ceviche. The condiment's tanginess perfectly complements the freshness of seafood, creating a harmonious and refreshing dish.
Garnish: Sprinkle Burong Hipon on top of salads, sautéed vegetables, or grilled seafood to elevate their flavors. The condiment's unique texture and taste will add a burst of excitement to your dishes.
In Conclusion
Burong Hipon exhibits the culinary ingenuity and resourcefulness of Filipino cuisine. Its tangy and savory taste, stemming from the fermentation process, has made it a staple in Filipino households. This traditional delicacy not only captures the flavors of the sea but also exemplifies the Filipino spirit of preserving and enhancing their local ingredients. Next time you encounter Burong Hipon, relish the opportunity to indulge in this remarkable condiment, and experience the rich cultural heritage it represents.
Note: It's important to consume fermented foods in moderation and adhere to proper storage guidelines to ensure food safety.